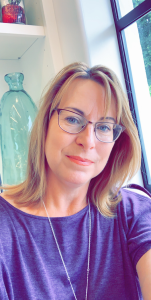 Connie Mitchell
Bio

Connie, a native of St. Charles and graduate of the MU School of Journalism, is a freelance writer and editor who contributes to print and online publications for clients throughout the region. She enjoys travel, hiking, kayaking and drinking good coffee
Dr. Joe Ojile, founder and CEO of the Clayton Sleep Institute, says more patients have been seeking help with sleep issues caused both directly and indirectly by COVID-19.
Perhaps the metro area's highest-profile chef, who won the James Beard Foundation Award for Best Chef: Midwest in 2015, is cooking up yet another inspired venture in the CWE.
Leaders at SSM Health, Mercy and Saint Louis University Institute for Healing Justice and Equity discuss what must happen to make health care available and accessible to all regardless of race, age, gender, locality or economic class.
Area nonprofits are coming together to give women a leg up in their professional and personal lives through Rung for Women.
Learn more about how COVID-19 affects long-term health and ways to prevent persisting symptoms from Dr. Farrin Manian, an infectious disease physician and chairman of the department of medicine at Mercy St. Louis.
"Organization can really impact not only your mood but also your productivity and physical well-being," interior designer April Jensen says. Experts with ADJ Interiors and Ellie Redders Interiors share tips for making your home a safe haven.
Dr. Steven Lawrence, an infectious disease physician at Barnes-Jewish Hospital, describes what "normal" might look like in the coming months.
Sexual assault survivors who seek help at SSM Health Saint Louis University Hospital are being cared for in a space designed with privacy, dignity and comfort in mind.
Proper afternoon tea can be an oasis in an otherwise fast-paced and stressed-out lifestyle. Learn more from local experts at The London Tea Room and Mary Ann's Tea Room.
Find out which St. Louis area businesses LN readers nominated and voted for as the best in metro area senior services.
View all