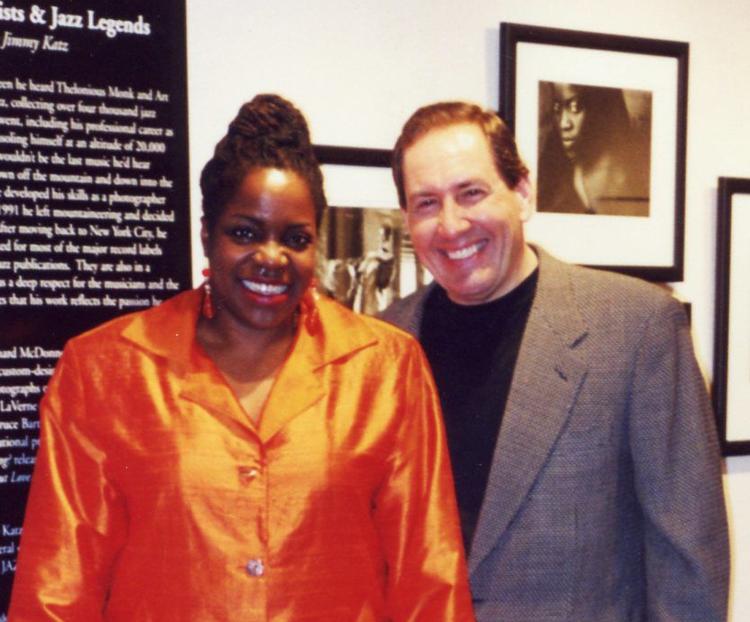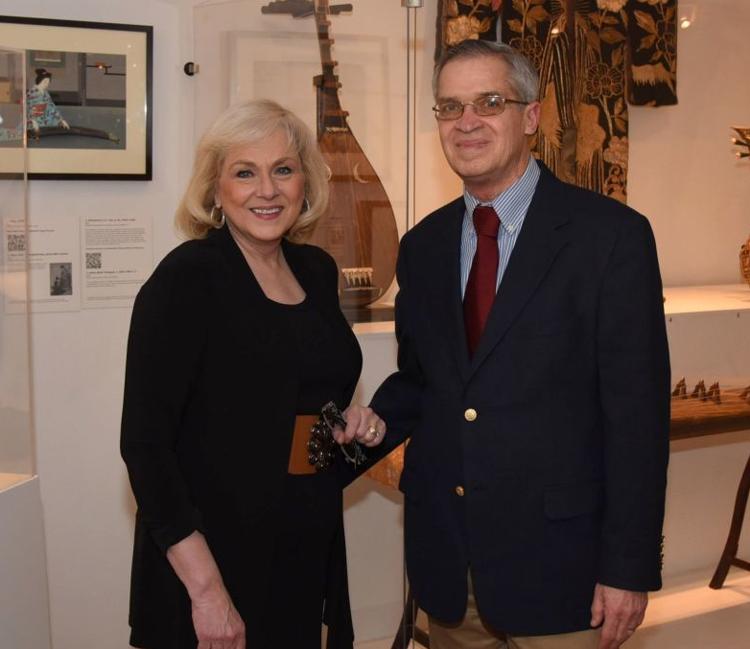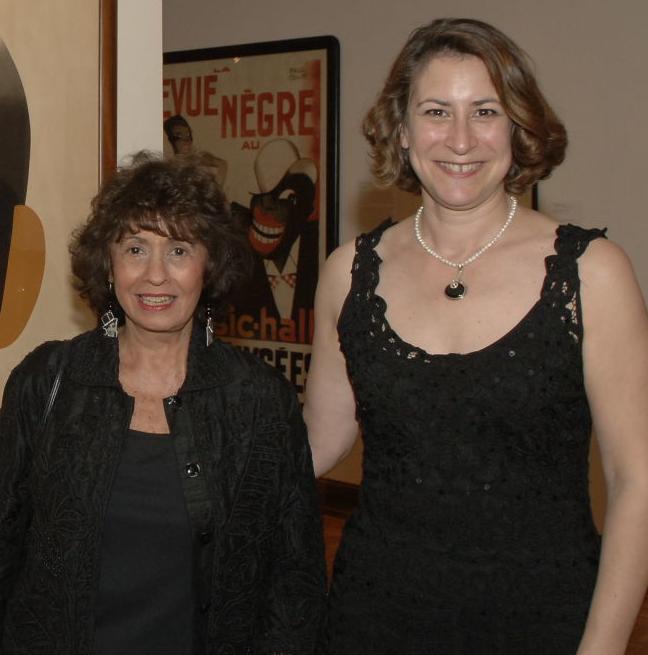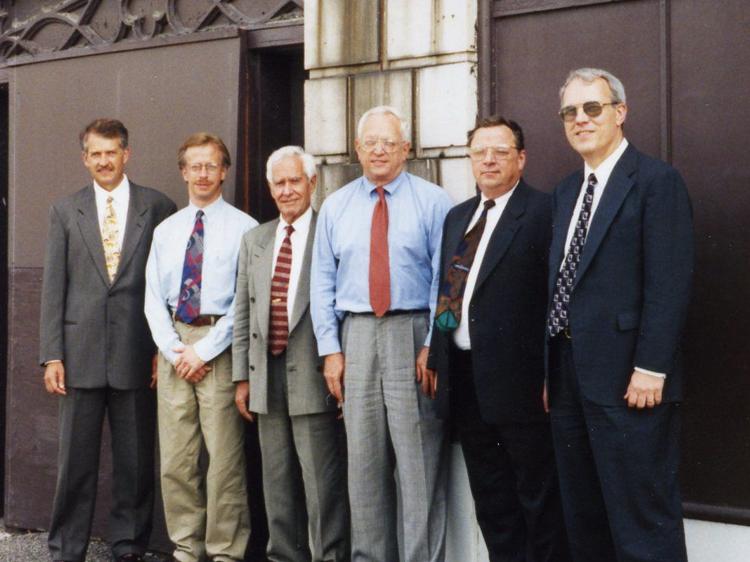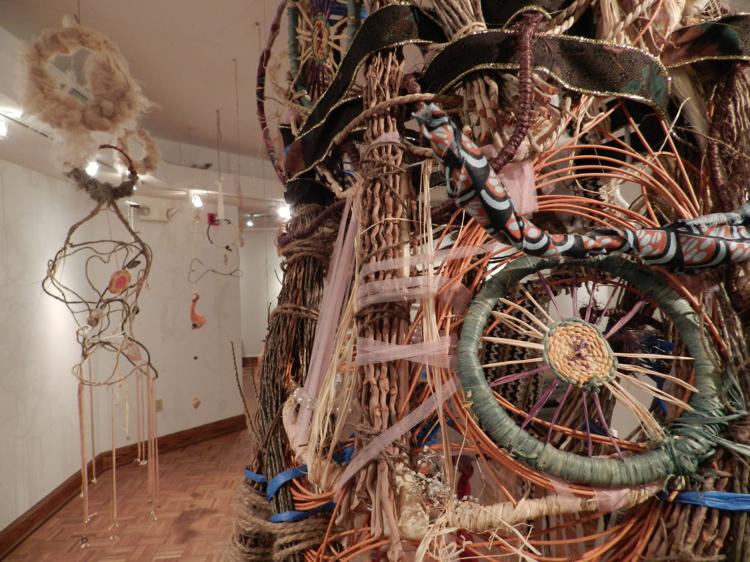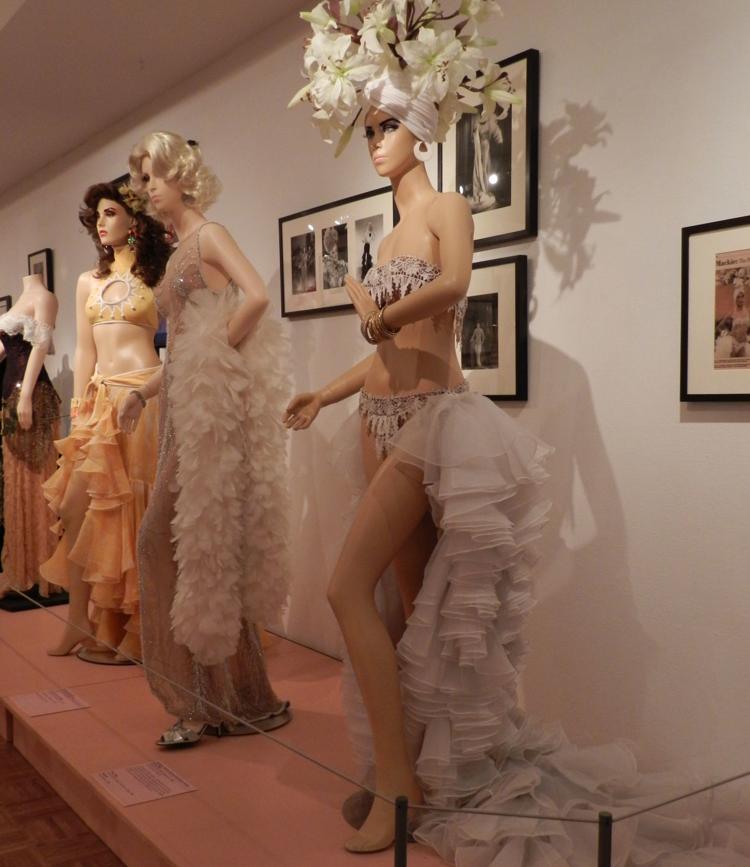 In 1998, an art house flick titled Titanic did decently at the box office, two San Francisco-area cyberdudes launched a digital dalliance called Google, a muscular gent named McGwire shattered a Major League Baseball record – and the first guests strolled into the Sheldon Art Galleries.
Those galleries became a facet of one of the metro area's greatest gems, The Sheldon Concert Hall & Art Galleries, and the celebration of their 20th anniversary continues next Friday with the Feb. 15 opening of four free exhibitions running until April 13: "Old School, New Rules," "Wallace Herndon Smith: Paintings and Drawings," "Identity: Art by Students of Wentzville School District High Schools" and "Evan and Stacey Smith: Liminal Spaces."
The four new exhibitions join two previously opened offerings – "St. Louis, a Musical Gateway: The Balkans, India and Mexico" and "Growing Up: International Vertical Gardens" – and the ongoing exhibition "Jim Dine Sculpture Dedicated to the Memory of Dr. Leigh Gerdine."
Pausing amid the setup for the new exhibitions, Olivia Lahs-Gonzales, the galleries' director, reflects on the celebration and explains what inspired the choice of the current quartet.
"The fall exhibits were actually curated to our anniversary theme, which celebrated the immigrant experience with four exhibits," Lahs-Gonzales says. "However, the winter/spring round of shows isn't so tightly curated around a theme, but merely showcases art that speaks to the mission and vision of the galleries and reflects key words therein, including education, diversity, innovation, quality and collaboration, among other priorities.
"The shows range from historical exhibits … to works that are innovative and interactive, so you can experience about 3,000 years of human cultural history in one visit!"
Lahs-Gonzales continues by providing a breakdown of the new offerings, exhibition by exhibition.
"Old School, New Rules" in the Gallery of Photography showcases photographers using 19th- and early 20th-century processes like daguerreotype (a mid-1800s photographic method using chemically treated metal plates) to comment powerfully on contemporary subjects in an era of ubiquitous smartphone cameras; it includes a gallery talk on April 9 with Lahs-Gonzales and one of the artists involved.
"In this age of the instantaneous work of art via Instagram and other social media apps," Lahs-Gonzales says, "the artists in this exhibition show us how historical processes can be used to reflect on the present and the future, showing us that the palimpsest of history can be a conduit to a meaningful exchange about today's issues and concerns."
"Wallace Herndon Smith: Paintings and Drawings" in the Bellwether Gallery of St. Louis Artists spotlights a painter born in 1901 and influenced by high-profile artists (like Frenchman Henri Matisse and American Edward Hopper), who traveled extensively in aesthetic pursuits, enjoyed acclaim in the 1930s and was exhibited widely.
Reflecting that gallery's mission to showcase area talent, both historical and contemporary, Lahs-Gonzales says: "This body of work celebrates a local artist who had both local and national presence. His works illustrate a keen sensitivity to the psychological resonance of color, form, gesture and, above all, the atmosphere of a place and (like the work of all artists) help us to perhaps see the world in a different light."
"Identity: Art by Students of Wentzville School District High Schools" in the AT&T Gallery of Children's Art showcases the talents of students from Holt, Liberty and Timberland who study the human desire to be recognized by others, specifically via the pursuit of originality in a diverse society.
That exhibition "speaks to the mission of the children's art gallery to nurture the young artists of tomorrow by featuring art by young people in our community," says Lahs-Gonzales. "We've been wanting to reach beyond our immediate area into our more rural areas for some time, and the theme they chose, identity, fits beautifully with one of our education programs, on identity, that we've developed."
Finally, "Evan and Stacey Smith: Liminal Spaces" in the Bernoudy Gallery of Architecture collects architectural sculptures by this husband-and-wife team that mimic artistic and religious spaces using light-emitting diodes; it includes a gallery talk on March 12 with the couple.
"The Smiths' sculptures are meant to create a meditative experience while also asking us to question how perception and the experience of space can shift and change visible realities," Lahs-Gonzales says. "I specifically chose this work to speak to the aspect of our mission that involves inspiring the experience of wonder in our audiences, but we are also presenting different ways in which we might think about architectural space and its psychological effects on the people who interact with it."
Given that her tenure as director of the galleries began a mere three years after they opened, Lahs-Gonzales enjoys a unique perspective on their tribulations and triumphs alike over time.
"Our biggest victory, I would say, is the way we're continually able to bring high-quality, meaningful exhibits of works by local, national and international artists and accompanying education programs both for adults and young people free of charge to our community each year," she reflects.
Otherwise, after noting that the exhibitions rotate thrice yearly, in February, late May/early June and October, Lahs-Gonzales reflects on what she would say to attract to the galleries new area residents or longtime area residents who have never previously visited for one reason or another.
"We exhibit so many different genres, so there's truly something new for everyone in our intimately scaled, accessible, changing exhibit spaces on a regular basis – and it's free most of the year," she says. "I would encourage people to come down and see what's new!"
The Sheldon Concert Hall & Art Galleries, 3648 Washington Blvd., St. Louis, 314-533-9900, thesheldon.org