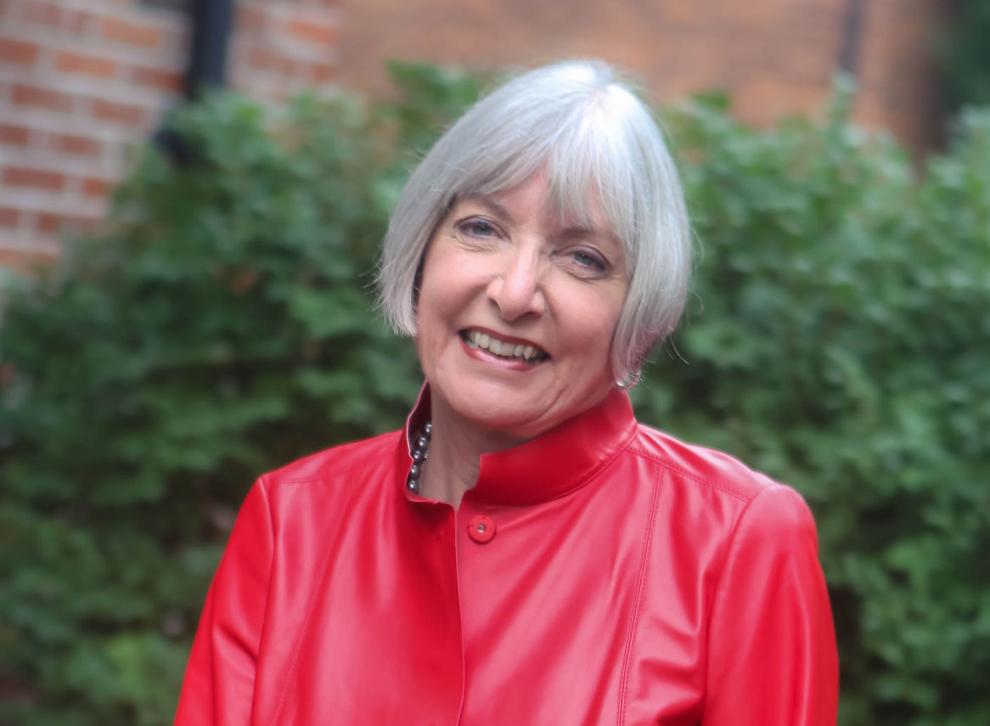 You won't find anyone more vocal than Joni Karandjeff about the fact that nominations open this week for the 2017 class of Women of Achievement. As president of the oldest ongoing organization in St. Louis whose sole mission is to honor the volunteer service and leadership of women, Karandjeff is excited to spread the word and encourage both organizations and individuals to start thinking about who they would like to nominate this year.
Since 1955, the year the Women of Achievement Award was created by the now-defunct St. Louis Globe-Democrat newspaper, about 612 women have been honored for their significant leadership and volunteer service. Incorporated as a not-for-profit corporation in 1993 by former honorees to ensure the longevity of the award for future generations, the organization recognizes 10 women each May for their positive impact and commitment to improving the quality of life in the St. Louis community.
"We would like every woman volunteer who makes a significant difference in the St. Louis metropolitan area to have the opportunity to be nominated as a Woman of Achievement," Karandjeff says.
Women of Achievement selects honorees from a cross section of the geographical, cultural, racial and religious diversity in the St. Louis area. Although their roles and accomplishments are varied, these women share an intrinsic motivation for helping others and making a difference.
Two separate selection committees vet the nominations. "This is the fairest process possible," Karandjeff says. "A woman's commitment to her community and the impact she makes as a volunteer determines whether she is chosen as an honoree." The initial selection committee comprises 10 to 12 Women of Achievement, and the final committee also includes sponsors and other community leaders.
"These are women volunteers who have demonstrated commitment to the betterment of the St. Louis region," Karandjeff says. "I encourage all nominators to include a narrative about how the nominee motivates others to join her and whether she is a catalyst for change. How many lives does she touch, and what difference does she make? Did she perceive a problem and find a solution? Note how your nominee has gone above and beyond service in volunteering and what distinguishes her from other volunteers. Did she address a pertinent need, problem or issue?"
Notable women who have been honored as Women of Achievement include Susan Block, Sara Burke, Maxine Clark, Kim Eberlein, Eva Frazer, M.D., Teri Griege, Nancy Kranzberg, Marylen Mann, Noémi Neidorff, Gwendolyn Packnett, Joan Quicksilver and Peggy Ritter – women from all walks of life who see a need and have the vision to fulfill that need through their significant contribution of time, energy and leadership.
At 68, Karandjeff understands the importance of making a difference. She was selected as a Woman of Achievement in 2008 for her own commitment to volunteer leadership and child welfare. Married for 46 years to Drew Karandjeff, a retired banker, this Clayton resident, mother of two and grandmother of four was also president of the Women's Society at Washington University in St. Louis from 2008 to 2010.
Growing up in a small town in northern Illinois, Karandjeff was taught the benefits of volunteering by example. "Both my mom and dad worked, but they were also major volunteers, forever stressing the importance of giving back to the community," she says. "Just as my parents taught me, I have encouraged our children and grandchildren to support their community organizations through their own volunteerism."
A former pediatric nurse, Karandjeff was named Children's Hospital's 2007 volunteer of the year. Throughout the past 20 years, she has volunteered nearly 9,500 hours in the hospital's gift shop, was president of its Friends Board and served on the Children's Hospital Board of Trustees and its Foundation Board.
"It is rewarding when I see patients and their parents come into the gift shop to purchase a shirt, bumper sticker or other logo item to commemorate their stay," she says. "It shows that despite the difficult circumstances of being in the hospital, they are grateful for the care they have received and want to remember their experience."
For 31 years, she has volunteered for the Greater St. Louis Book Fair, chairing or co-chairing the event five times, and is often called one of the driving forces behind the organization's continued success. "I am so proud that we are the oldest and largest charity book fair in the Midwest and that we support literary-education programs in the St. Louis region," she says.
She also has served as vice president of the volunteer- and community-focused Junior League of St. Louis, where she was involved with volunteer recruitment and development, receiving its Drue Webster Award in 1993.
After raising $1.3 million for the March of Dimes, she received the 2007 Missouri Chapter Community Grant Award for her efforts for that organization.
A member of the Spirit of St. Louis Women's Fund, a women's collective-giving organization that supports community programs, she also has volunteered for more than 25 years on committees of the United Way of Greater St. Louis.
Karandjeff hopes the community heeds her call and nominates deserving volunteers for this year's Women of Achievement honors. The deadline for all nominations is Jan. 16, 2017.
To learn more about Women of Achievement or to nominate women for 2017, visit woastl.org.