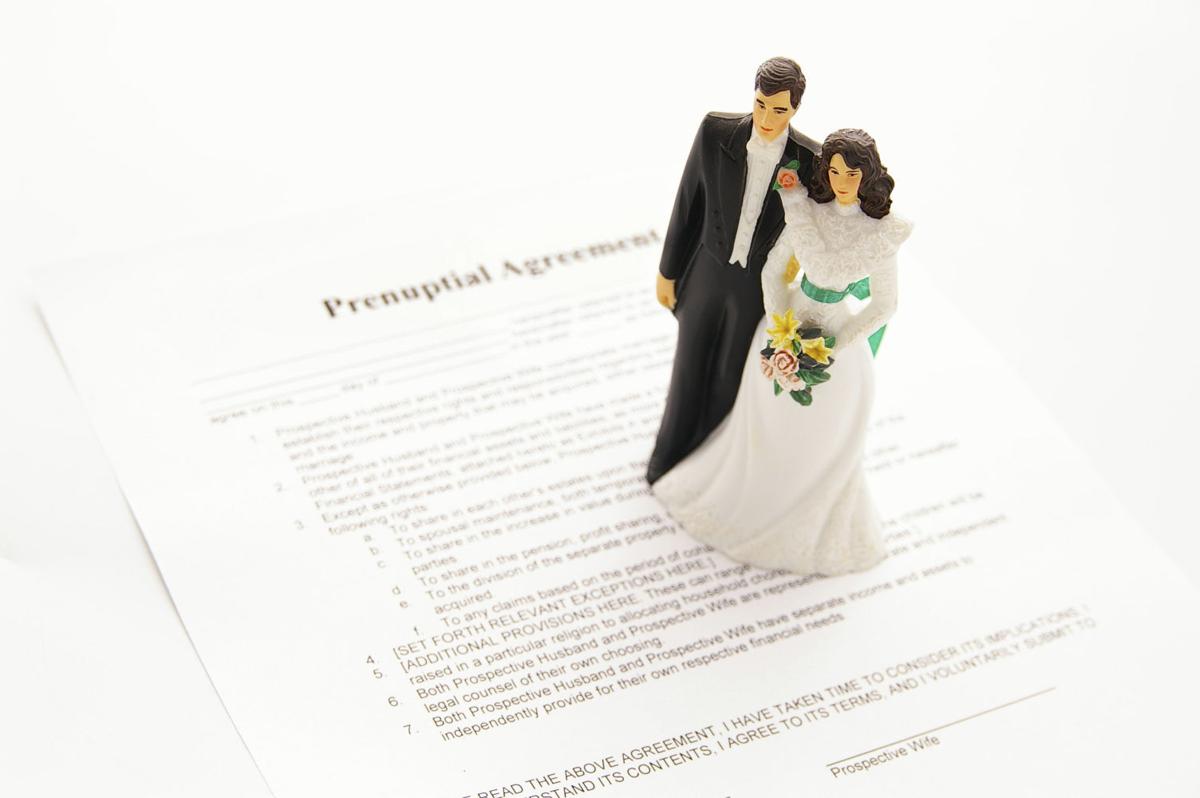 Marriage is an emotional partnership – as well as an economic one, as many attorneys will be quick to remind you. We asked three local attorneys why they believe prenuptial and postnuptial agreements, when properly drafted and implemented, only serve to benefit each spouse.
A prenuptial agreement (or prenup) is a contract entered between a couple concerning financial issues prior to becoming married, while a postnuptial agreement (a postnup) is entered after the marriage, says James Carmody, a family law attorney and principal at St. Louis' Carmody MacDonald. The agreements establish the respective rights of each party to property, including income and responsibility for debts in the event of death or divorce, explains Bruce Friedman, a family law attorney with Paule, Camazine & Blumenthal in St. Louis. The agreements can also address spousal support and attorney fees in the event of a divorce or an unsuccessful challenge to a contract, he adds. "Each agreement is unique based on the objectives of the parties."
A common reason for today's prenups is to protect property acquired prior to the marriage, says Sophya Raza, a family law attorney with Danna McKitrick in St. Louis. And couples often enter into postnups to guard inheritances for their children from a former marriage – otherwise their estate could be passed on to their future ex-spouses and in-laws in the case of a divorce, Raza adds. Although attorneys say one agreement is not necessarily more valuable than the other, Friedman notes a prenup can be a better approach since the case law regarding postnups is relatively unclear. "There is greater uncertainty in the law about the validity and enforceability of postnuptial agreements."
To ensure the agreement is completed in a professional, sensitive and beneficial manner for both parties, Raza says it's important to begin the process months prior to the wedding. To create a prenup or postnup, a couple discusses terms of the agreement, prepares a draft, discloses financial information and negotiates and finalizes the agreement, Carmody explains. Carmody advises couples communicate openly about all aspects of the agreement. "The attorney can be the 'bad guy' with regard to some issues, but be prepared for a frank give-and-take discussion, as well as the difficult nature of the conversations."
Although difficult, there are many benefits to the agreements. "You are creating the terms of the settlement of your divorce case upfront," Carmody says. "Because of the expense, conflict and delay involved in a typical contested dissolution of marriage case, this can be a benefit (if sorted out beforehand)." Another bonus of a prenup is addressing the often-taboo topic of money before marriage. "This may help identify differing views and expectations about financial issues, spending and saving," Friedman says. "This can help marital harmony and not create an incentive to divorce, but instead work on the marriage." The contracts also can protect family businesses, lifetime gifts and inheritances, he adds.
But with these agreements can come risk. Raza recalls cases in which the contracts were poorly written or misunderstood by one or both spouses. "One case I had to take all the way to arbitration because they couldn't agree what it said," she says. "The agreements can cause more trouble than help if they are poorly drafted." Raza reminds couples to seek referrals for qualified and experienced attorneys to ensure a comprehensive agreement – understood by all parties – will be drafted.
Most prenups are upheld by the court if they are properly drafted and negotiated in a professional manner, Friedman adds. "But the risks can include an agreement that one party may later feel is unfair and creates insecurity in the relationship." Carmody agrees, adding that carefully and deliberately planned prenups can set each spouse's expectations in advance and save the time, expense and conflict of a contested proceeding. "However," he cautions, "the process of trying to reach (an) agreement can sometimes expose latent fractures in the relationship."
Today, Raza says there's less stigma attached to prenups and postnups than in the past. "Some people have thought, 'Oh, you're already talking about us getting a divorce?,'" Raza says. "But the divorce rate is so high today that you need to be prepared about that possibility. A marriage is not only a loving relationship, but also a business and financial relationship. These agreements, with their financial disclosure, can lead to being more successful in marriage."
Danna McKitrick, 7701 Forsyth Blvd. #800, St. Louis, 314-726-1000, dannamckitrick.com
Carmody MacDonald, 120 S. Central Ave. #1800, St. Louis, 314-854-8600, carmodymacdonald.com
Paule, Camazine & Blumenthal, 165 N. Meramec Ave. #110, St. Louis, 314-727-2266, pcblawfirm.com