Walmart awarded over $347,000 in grants to nine St. Louis area non-profits during the Day of Giving event last November. The Walmart Foundation selected recipients based on their commitment to their community's needs of hunger relief and healthy eating, sustainability, women's economic empowerment and career opportunity. The nine St. Louis nonprofit awardees: Community Hope Center; Jackie Joyner-Kersee Foundation; Junior Achievement of Greater St. Louis; Lafayette Work Center, Inc.; Little Bit Foundation; Madison County Senior Center; Mid-East Area Agency on Aging Foundation; Operation Food Search; and Warrior Summit Coalition. The celebration was held November 18 at the Kirkwood Supercenter, and included Kirkwood mayor, ARTHUR McDONNELL; Manchester mayor, DAID WILSON; athlete, JACKIE JOYNER-KERSEE; and Kirkwood store manager, MARI MATTHES.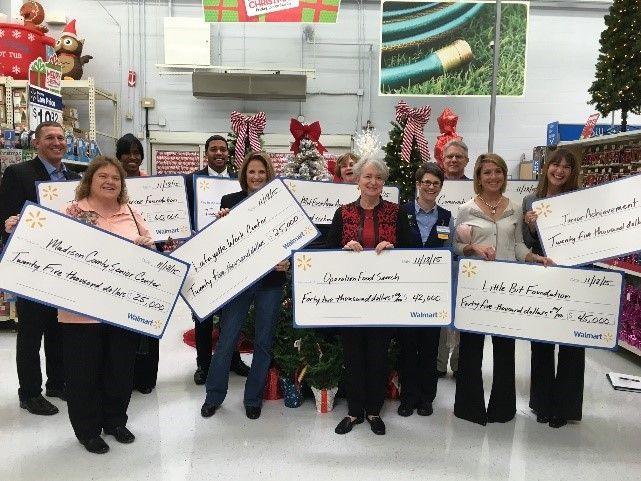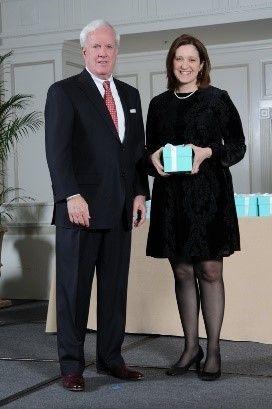 Parkway North High teacher, MEGAN McCORKLE, was the recipient of the 2015 Emerson Excellence in Teaching Award. Recipients of this award are chosen by their schools' administration. McCORKLE was recognized for her communications arts class where students lead discussions, group projects, research and writing, and she strives to choose assignments which interest, challenge, and inspire her students. McCORKLE was named North High teacher of the year in the 2014-15 school year and also the Parkway District teacher of the year. Emerson executive vice president, PATRICK J. SLY, presented the award, a Tiffany & Co. crystal apple, at the Ritz-Carlton on November 22.
CAROL SWARTOUT KLEIN, author of the children's book, "Painting for Peace in Ferguson," received the inaugural Jerry Paul Youth Advocacy Award. Klein, a Ferguson native and Neighborhood Houses volunteer, was recognized for her efforts to assist and empower children and youth in the greater St. Louis area. The award was presented on November 6 at Art & Soul V, the annual fundraiser for Neighborhood Houses.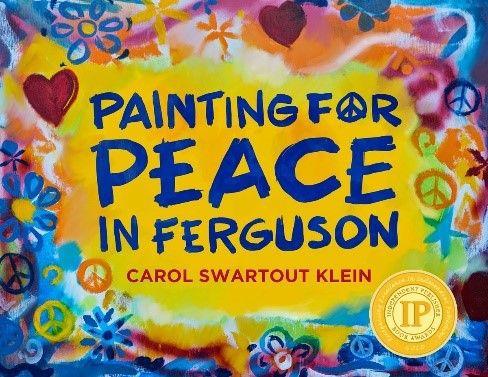 Bonhomme Presbyterian Church in Chesterfield hosted its sixth annual Dancing for God's Children event on November 14. The clinic teaches girls ages four through fifth grade dance moves as well as how to love themselves and serve others. The girls also raised $1,500 for mission partner, El Centro Integral, an orphanage in Honduras.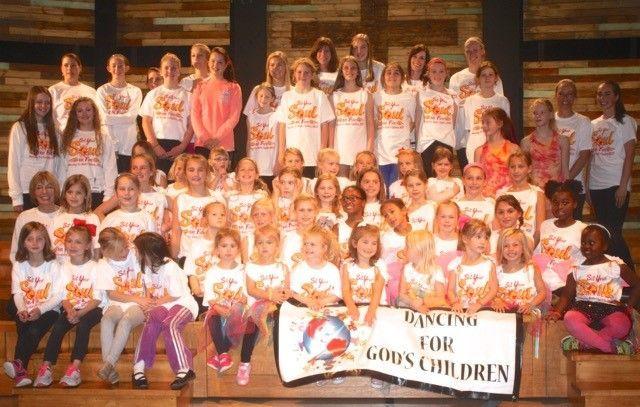 Kirk Day School teamed up with Westminster Christian Academy and Promise Christian Academy to give over 200 Christmas gifts to foster children served by One Heart Ministries. Kirk Day School decorated the gift bags, Promise Christian Academy did the gift shopping, and Westminster Christian Academy wrapped the presents. EMILY NIENHUIS of One Heart Ministries and mother of six adopted girls read the book, "Kids Need to Be Safe," to the participating Kirk Day School students.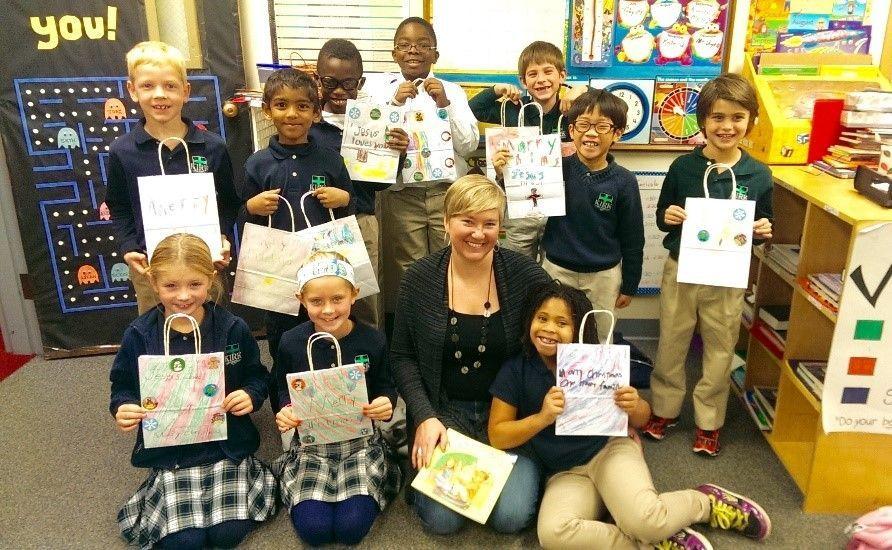 The cast and crew of TV series, "So You Think You Can Dance," recently enjoyed authentic Italian pastries from Piccione Pastry. The cast and crew of the season 12 tour were in town performing at the historic Fox Theatre in St. Louis. Piccione Pastry is located in St. Louis' historic Delmar Loop and is the only late-night Italian pastry shop of its kind in St. Louis.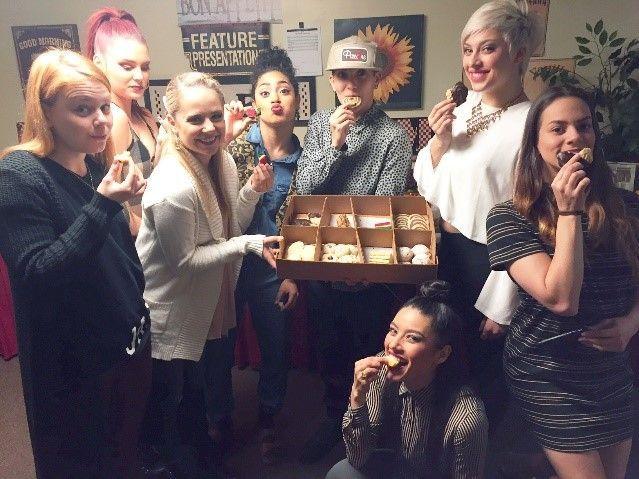 Monsanto volunteers recently helped Visitation Academy eighth graders to participate in the Hour of Code. This global movement provides students the opportunity to learn how to code and have exposure to the computer science field. Monsanto volunteer mentors shared their personal career paths in the information technology field as well as their experiences working as women in a male-dominated field.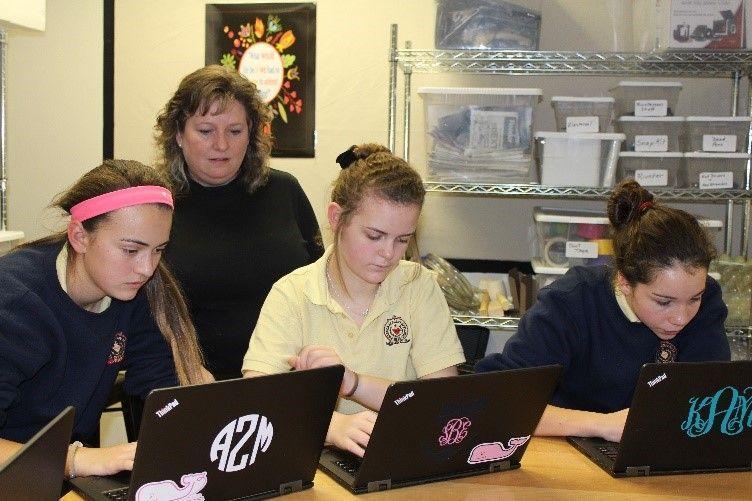 Jazz St. Louis has received a four-star rating, the top score possible, for outstanding non-profit management for the second year in a row. The analysis, conducted by Charity Navigator, is to guide potential donors by highlighting effective organizations. St. Louis Jazz received the top rating for various reasons. In 2015, more than 90% of its total budget was spent on programs and services; its educational outreach and student enrichment programs; free educational programming; mentor programs such as Emerson Jazz in Schools; and supporting area music teachers through the Elementary Curriculum Partnership.
St. Louis non-profit, Ready Readers, recently received a $5,000 grant from Maritz to purchase and distribute 2,500 copies of the children's book, "Benny's Pennies," to preschool-age children from low-income St. Louis communities. The book introduces children to the concepts of money, saving, giving and counting. Ready Readers volunteers read the book to a classroom and give each child and their teacher a copy to keep. The program also includes guidance to continue the conversation at home and extend activities in the classroom.
St. Louis Arc recently honored retiring board member, THOMAS K. VANDIVER, for his 26 years of leadership and service. Vandiver is a partner at Dentons and is now a board member emeritus for the St. Louis Arc. The event was held December 7 at the Deer Creek Club.