Dogs were the center of attention at Duo's recent gala, A Fetching Affair. Nearly $450,000 was raised to support Duo's assistance dogs, facility dogs, touch therapy, and Paws for Reading programs. During the event, Pat and Aja Stokes, as well as their dog, Shoney, were presented with an award honoring their years of service to the organization. Attendees included Dr. David and Debbie Caplin, Elizabeth Mannen, Nick and Judy Kouchoukos, Paul Fox, Diane Lacey, Connie Lohr, Dr. Harry and Susan Gredtizer, and Ann and Harry Weber. The gala was held on March 2 at the Chase Park Plaza with Rene Knott as emcee.
Berkshire Hathaway HomeServices Select Properties (BHHS) announced their achievement of raising more than $1 million for The Sunshine Kids, a nonprofit for children with cancer. Back in 2003, BHHS Select set the goal to raise $1 million for the nonprofit after adopting the organization as its network-wide charity in 1991. The Sunshine Kids brings sunshine to the lives of young cancer patients, free of charge, by providing positive group activities and emotional support. Last year alone, BHHS raised $103,500 with events such as the 17th annual golf tournament held at the Whitmoor Country Club in St. Charles, and the mouse races held in Maryland Heights.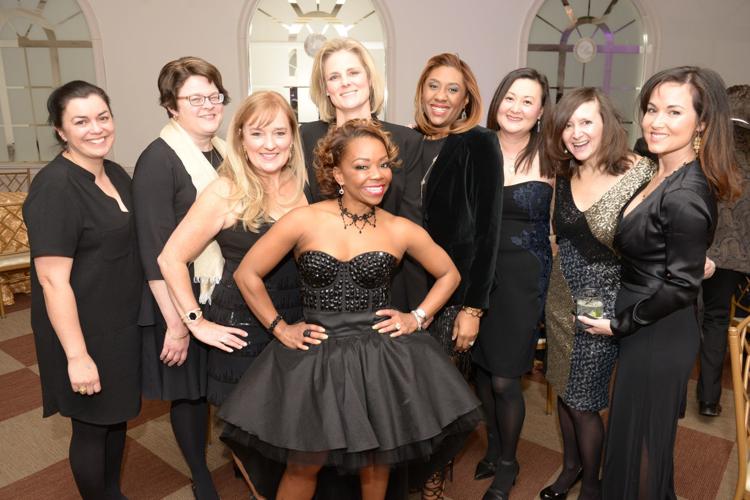 Berkshire Hathaway HomeServices Select Properties (BHHS) hosted an awards ceremony on Feb. 13 at the Fabulous Fox Theatre to honor their teams and highlight their top agents. The winners were announced as The Denny Team with a volume of $51,915,515 and 173.8 units, the Boehmer Team with a volume of $183,501,187 and 528.3 units, the Wallner Team with a volume of $40,912,294 and 157.7 units, and the Kerlick Team with a volume of $36,354,244 and 136.8 units. The evening, attended by 270 people, included a cocktail hour, dinner and awards. G.W. Bailey, executive director of The Sunshine Kids, was also in attendance and spoke about Select Properties' achievement of raising over $1 million for the nonprofit.
Eric Rhone threw a 50th birthday party with a purpose for his wife, Angela, on Feb. 8 at the Coronado. More than 200 guests enjoyed the party featuring a cocktail hour with singer Tish Haynes (contestant from The Voice), live music by Dirty Muggs, local radio personality DJ Kut was the disc jockey for the after party, and Cedric The Entertainer was there and told a few jokes. The event benefitted The Village of Hope in Gomoa Fetteh, Ghana, with nearly $10,000 raised. Event coordinators were Simcha Lourie (Ladue resident) and Dana Redwing of Chesterfield, and the photographer was Patrick Gaydon.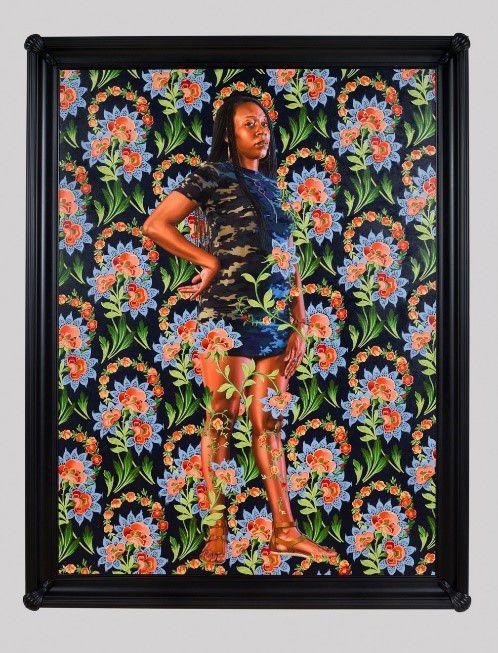 The Monsanto Fund awarded a $10,000 grant to Nurses for Newborns to support its Nutrition for Newborns project. The grant provides financial support to purchase infant formula, infant food, and food for families caring for infants, especially mothers who are breastfeeding. The project emphasis focuses on promoting the health of infants in rural area where isolation can increase the risk for nutritional deprivation and its lifelong impact on health and brain development. Nurses for Newborns' CEO, Melinda Monroe, expressed her gratitude for this gift and noted that the financial support will allow their nurses and other home visitors to assist isolated families who are in desperate need of this help.
The Saint Louis Art Museum purchased the "Charles I" painting by Kehinde Wiley from his recent exhibition of his paintings at the museum. Wiley creates oil paintings of contemporary African-American subjects and refers to tradional European and American portraiture by depicting his models in poses adapted from historic paintings. He prepared for the exhibition by studying the museum's collection, and during a visit to St. Louis in 2017, he invited people he encountered in north St. Louis and Ferguson neighborhoods to pose for the paintings. Ashley Cooper is depicted in "Charles I" in a pose identical to that of Charles I in the original painting. The free exhibition closed on Feb. 10 after a four-month run.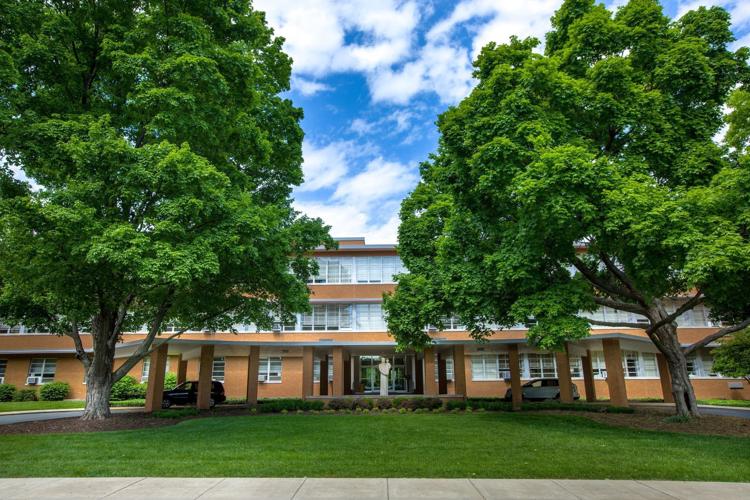 St. Joseph's Academy in Frontenac received a $3.5 million gift, the largest single gift in the school's 178-year history. The generous gift is from the estate of Barbara Weidert, a 1947 graduate of the school. The funds will help renovate and upgrade STEM-related and visual arts areas, including flexible classroom and laboratory spaces, as well as enhanced digital innovation educational areas with updated technology. Additionally, the academy plans to increase the scholarship support it provides to qualified students of all backgrounds.
Concordia Seminary's preachers ended their basketball season with a game versus alumni players in the third annual "Hoops for Hope." The event was held on Feb. 9 and benefited Ferguson's Lutheran Hope Center. The current preachers won 91-71 in the friendly competition against the alumni players. Since 2017, Hoops for Hope has raised nearly $2,000 in support of the Lutheran Hope Center and has collected school supplies for students and teachers in Ferguson schools. The alumni roster included Rev. Craig Reiter ('16) of Holy Cross Lutheran Church, Ste. Genevieve, Mo.; Rev. Calvin Kapels ('15) of St. Stephen Lutheran Church of Liberty, Mo.; Rev. Ben Johnson ('12) of Gloria Dei Lutheran Church in Urbandale, Iowa.; Rev. Matt Gonzalez ('11) of Trinity Evangelical Lutheran Church in The Bronx, N.Y.; Rev. Will Hanke ('07) of Mount Calvary Lutheran Church in Brentwood, Mo.; Rev. Jason Reitz ('07) of Zion Lutheran Church in St. Charles, Mo.; Rev. Jeff Cloeter ('05) of Christ Memorial Lutheran Church in St. Louis; Dr. Peter Nafzger ('04) of Concordia Seminary; Rev. Scott Giger ('02) of Carmel Lutheran Church in Carmel, Ind.; Dr. Matt Hoehner ('02) of Messiah Lutheran Church in St. Louis; and Rev. Mark Hofferber ('95) of Zion Lutheran Church of Bethalto, Ill.