M1 Bank recently opened a new branch in Des Peres and celebrated with a $20,000 donation to two local charities. The new branch is located at 11697 Manchester Rd. To commemorate the grand opening, M1 created the #PoweredbyPurpose campaign, in which the public nominated a wide variety of organizations. The top five went on to the online vote, and the two winners were announced by founder and CEO, Ken Poteet. The two winners were African Vision of Hope and Hope Community Project. Each charity was presented with a $10,000 check.
Metro Electric Supply received two honors from the annual Ameren Missouri BizSavers Program Trade Ally Network Awards. Metro Electric Supply was selected for the Trade Ally of the Year Award for the second year, as well as the Most Outstanding Regional Electrical Distributor of the Year Award, which makes this the third year in a row that the company has been recognized by Ameren Missouri. Metro's energy-use reduction and recognition as a top performer in the energy efficiency industry earned the company the Trade Ally Network Award. The Regional Electrical Distributor Award is given to a trade ally that sells a variety of electrical products located in the Midwest. The 2019 awards were held on April 18.
The University of Missouri-St. Louis (UMSL) partnered with Save-A-Lot and other donors to open a new food pantry on UMSL's campus. Recent studies have shown that nearly half of all college students experience some level of food insecurity while studying on campuses across the nation. To help combat this, Save-A-Lot donated an industrial grade freezer, two refrigerators and other items that will allow the pantry to expand. The new Triton Pantry is located on the first floor of UMSL's Millennium Student Center.
U.S. Navy Chief Petty Officer Adrine Young, a St. Louis native and 1998 St. Louis Job Corps graduate, was recently featured in the American Connections Media Outreach for his military leadership training. Young works as a cryptologic technician and serves with the Information Warfare Training Command (IWTC) Virginia Beach. He is responsible for teaching future information warriors the skills required to defend America and the world in our country's focus on rebuilding readiness, strengthening alliances and reforming business practices in support of the National Defense Strategy. Young is proud of training students who go on to be successful, stating, "I hold that close to my heart. Getting someone early in their career and being able to see them grow is rewarding. It is a good feeling being part of the process of watching their careers begin."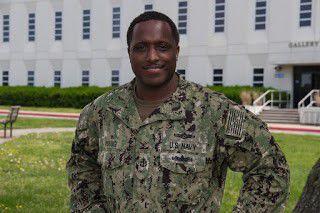 WGU Missouri announced it will donate $10,000 to fund approximately 15 innovative Missouri teachers' projects through its inaugural Fund My Classroom initiative. The announcement was made in honor of Teacher Appreciation Week, which ran May 6-10. WGU Missouri issued a call for K-12 teachers to submit their project ideas on the university's website for consideration for full or partial funding. Projects selected to receive funding include pedal exercisers for the library media center at Blades Elementary in the Mehlville School District and the debut of 'Shakespeare in the Park,' a free public performance by McCluer High School students in the Ferguson-Florissant School District.
St. Louis-based AMM Communications, LLC celebrated its 11th anniversary on June 1. AAM Communications is a marketing, public relations, executive skills training and talent acquisition firm. It was founded in 2008 by Ed and Ann Marie Mayuga and has evolved from its initial offerings of public relations and social media consulting to expanding into one of the only digital public relations firms in St. Louis that uses the Paid Earned Social Owned (PESO) model. The firm has been voted one of the "Best St. Louis Public Relations Firms" by the readers of Small Business Monthly for 10 consecutive years, from 2010-2019, as well as selected by Small Business Monthly as one of its "2017 Future 50" companies, which recognizes privately held companies that are key economic indicators for regional business growth.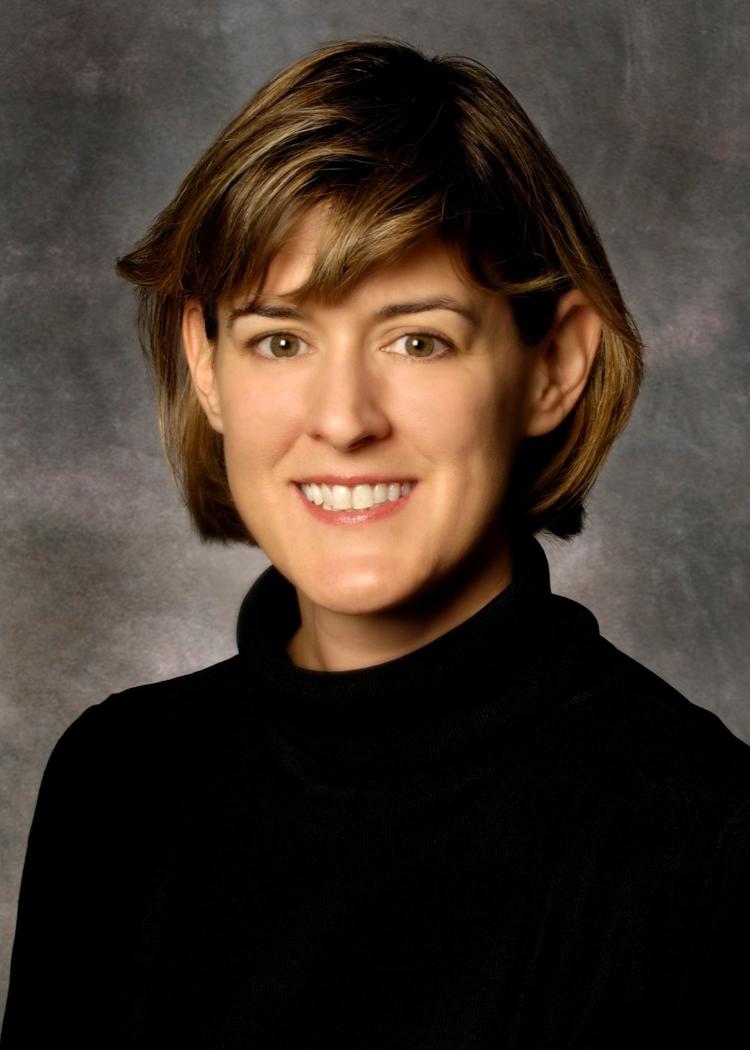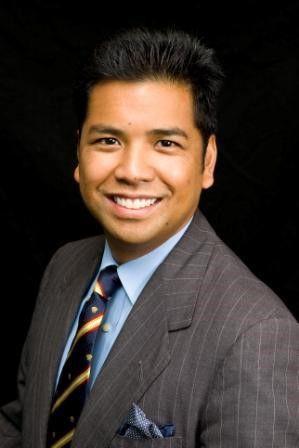 Adam Foster Fine Jewelry was recently awarded the prestigious COUTURE Design Award in the category of "Best in Colored Gemstones Above $20K." The award was given for a pair of 18-carat yellow gold earrings featuring cushion-cut, mint green garnets that are flanked by sapphire and diamond accents. The COUTURE Show was held on June 1 at the Wynn Resort Las Vegas. A panel of judges comprised of two retailers, two editors and fellow designers judge each piece based on a select criteria. Adam Foster was raised in St. Louis and earned his Bachelor of Fine Arts in metalsmithing from the School of the Art Institute of Chicago. He returned to St. Louis and created a loyal following for more than 15 years, and his work is now carried in Neiman Marcus and Saks Fifth Avenue, as well as independent jewelry stores nationwide.

Sneakers with Soul (SwS) has been awarded a $14,000 grant from the Spirit of St. Louis Women's Fund. SwS is a nonprofit that was founded in 2010 by Maurice Parisien as a mission ministry of Manchester UMC. The mission provides new sneakers/athletic shoes for children and youth in need in St. Louis. Since the organization was conceived, SwS has placed over 15,000 pairs of new sneakers on the feet of kids living in need in the greater St. Louis community at no cost to their families. The grant will help fund sneakers to kick off the new school year for kids attending school in the Normandy Schools Collaborative. The SOS Spirit Awards ceremony was held at the Norman K. Probstein Golf Center in Forest Park on May 22.
The third annual St. Louis High School Musical Awards winners were announced June 2 at the Fabulous Fox Theatre. The event was hosted by KTVI Fox 2's Mandy Murphey and directed by Tony Parise. This year's winners:
• Outstanding Lead Actress: Anna Gassett | Cor Jesu Academy
• Outstanding Musical - Level 1 Budget: Timberland High School, The Addams Family
• Outstanding Supporting Actress: Abi Mirikitani | Lafayette High School
• Outstanding Musical Direction: Cor Jesu Academy
• Outstanding Ensemble: Westminster Christian Academy
• Outstanding Choreography: Kirkwood High School
• Outstanding Technical Execution: Cor Jesu Academy
• Outstanding Lead Actor: Michael Harp | Cor Jesu Academy
• Outstanding Musical - Level 2 Budget: Westminster Christian Academy, Meet Me In St. Louis
• Outstanding Supporting Actor: Kyle Rehme | Timberland High School
• Outstanding Direction: Chaminade College Prep
• Outstanding Scenic Design & Execution: Central Visual and Performing Arts
• Outstanding Costume Design & Execution: Timberland High School
• Outstanding Orchestra: Kirkwood High School
Special Recognition Awards and WOW! Performance Awards for outstanding work in support of the production were also given out.
• The Extra Mile: Behind the Curtain:
St. Dominic High School, Les Misérables
Lindbergh High School, Legally Blonde
Westminster Christian Academy, Meet Me In St. Louis
• Spirit of Theatre: Union High School, Big Fish
• WOW! Moment: Awarded for an outstanding performance in a role not eligible for a nomination.
Ethan Budge | Rockwood Summit
Brooke Hance | First Baptist Academy
Grant Morgan | Jerseyville Community High School
Hannah Wozniak | Lafayette High School
WIN Warehouse was selected as a winner for the Landmarks Association of St. Louis, Inc.'s 23rd annual Most Enhanced Awards for Excellence in Historic Rehabilitation. WIN Warehouse worked with SPACE Architects + Designers + Builders to renovate their North City headquarters. Renovations evolved their warehouse space into a more comfortable and inviting showroom, and offices and meeting rooms were expanded to accommodate growing staff. Construction began in September 2018 and the grand reopening took place in March 2019. Each May, Landmarks presents a ceremony honoring St. Louis' 11 Most Enhanced Sites.