An anonymous donor has bequeathed $1.2 million to St. Louis non-profit Jewish Family & Children's Service (JF&CS). The organization plans to use this generous gift to help address the gap between high local demand for affordable healthcare and low availability of no-cost, high-quality services. JF&CS provides free and sliding scale health and human services to community members and relies on donations from members and organizations to provide these services. Provided care includes family and individual counseling, the Harvey Kornblum Jewish Food Pantry, eldercare, child abuse prevention education, chaplaincy, care management, and Holocaust survivor support.
Black Funders of St. Louis (BFSTL) opened its inaugural round of grant funding. BFSTL promotes the economic mobility and transformation of the black community by encouraging its membership to pool time, talents and treasures to invest in the black community and positively impact the well-being of black children, youth and adults. This first funding cycle will provide operational support for existing STEM (science, technology, engineering, and math) programming aimed at youth and/or adults. Grants applications were accepted from July 30 through August 31, 2018.
The Parkway Alumni Association will welcome 23 outstanding graduates into its Hall of Fame this fall. The biennial gala and induction ceremony will be held on November 10, 2018 at the Sheraton Westport Chalet Hotel. The 2018 Parkway Alumni Hall of Fame Inductees:
Dr. Christopher Bosche, [Central '91]
Lieutenant Colonel Adam Chitwood (USAF) [South '99]
Dr. Jeanne (Hlavacek) Cleveland [South '89]
Dana Gundaker-Devers [Central '79]
D. Jason File [South '94]
Bert (Moll) Forde [North '74]
Lt. Terri Fussner [South '92]
Kate Gregory (RADM, USN, Ret) [North '78]
Jonathan Hirshberg [Central '90]
Cathy Jolly [West '91]
Jerry Kokesh [Central '68]
Amy (Siegel) Kweskin [Central '81]
Jeremy Lasky [Central '93]
Nancy (Lay) McCormick [North '80]
Alan Merschen [North '74]
Brigadier General Paul Owen [South '86]
Dr. Minta Phillips [West '71]
Michelle Riebeling [South '94]
Brad Schiff [West '88]
Dr. Mina Sedrak [North '02]
Roberta Solomon [North '74]
Dr. Sharon Dunski Vermont [North '87]
Tommie Lathuras-Wehrle [North '74]
The St. Louis Area Violence Prevention Commission (STLVPC) launched the "It Starts With Us" youth leadership program, which will award $50,000 in grants to St. Louis youth groups and young adults. Twenty grants of up to $2,500 will be awarded to youth-led projects that are designed to create positive, safe, and fun spaces. St. Louis youth between the ages of 15-25 can develop proposals for projects they want to produce this year that encourage growth in: youth leadership, artistic expression, community improvement, civic engagement, and life skills development. Interested youth can visit the social media sites of the STLVPC to learn more and submit an application.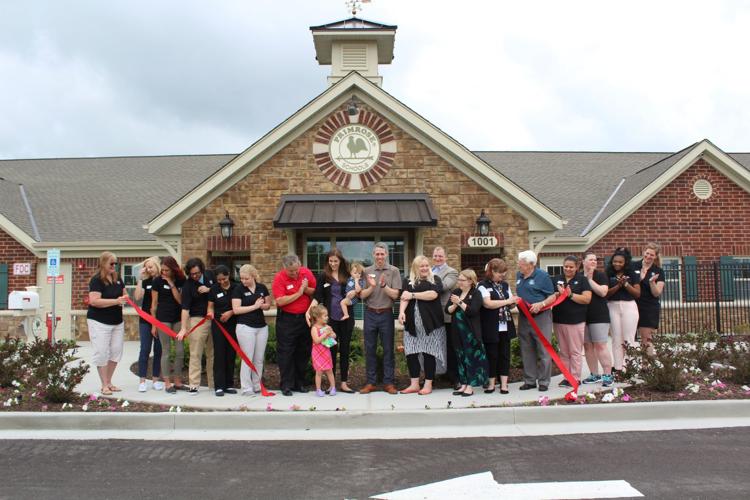 Primrose School of St. Charles Heritage, the first private preschool in St. Charles County, opened its doors to students on June 4 by franchise owners Jamie and Vince Ovlia. The school features 11 classrooms, 20,000 square feet of outdoor play, a Primrose Patch for gardening and nature study, and a recreational field for early sports learning activities. One room inside the school acts as a FEMA-rated storm shelter to be used in the event of severe weather. The June 23 grand opening celebration included a scavenger hunt, face painting, a juggler, a balloon artist, story time with the St. Charles County Library and safety demonstrations from The Central County Fire Department.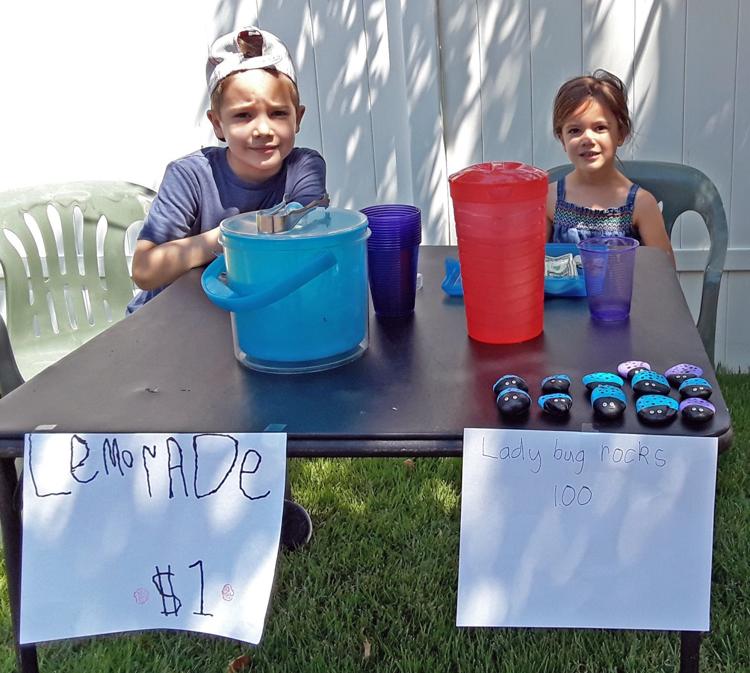 Saint Louis University received a historic gift of $50 million from St. Louis philanthropists, Dr. Jeanne and Rex Sinquefield (SLU alumnus and trustee). This is the largest gift in the university's 200-year history. The donation will fund a new Saint Louis University Research Institute and a new Sinquefield Center for Applied Economic Research, as well as provide annual support to SLU's chess team.
The Ethical Society Nursery School is celebrating its 50th year of early childhood education and welcomed students and families to its 50th first day of school on September 4. The school offers play-based programs and strives to enhance self-esteem, promote positive social skills, and encourage the natural curiosity and creativity of children. Ethical Socity Nursery School occupies the east wing of the Ethical Society building on Clayton Road.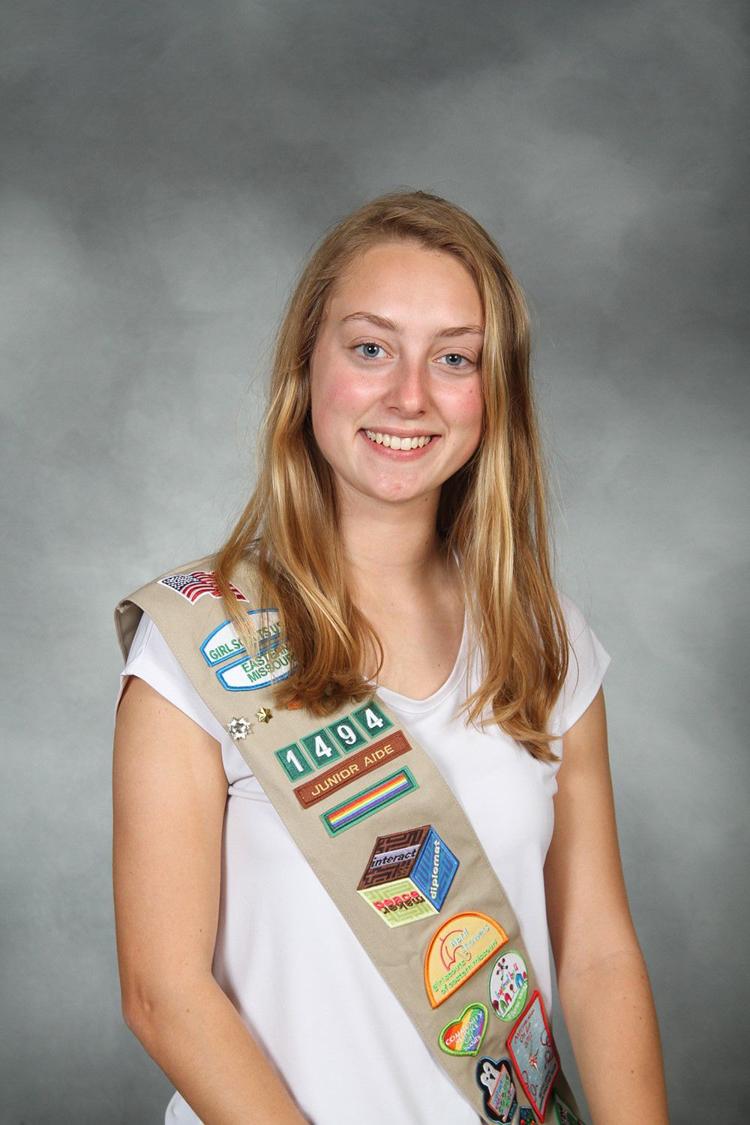 Last month, siblings Nolan and Emily set up a lemonade stand in their neighborhood to raise money for St. Patrick Center. They sold lemonade and hand-painted lady bug rocks, and in four hours, they raised more than $80 for the center.
The Contemporary Art Museum St. Louis (CAM) announced record-breaking attendance numbers for the 2017-18 exhibition year. CAM reported 41,487 visitors last year, an 85% increase in attendance since 2012. CAM also broke attendance records for a single season during the recent 2018 summer exhibitions season with a total of 16,011 visitors. Cam expects another season of increased attendance with the highly anticipated Basquiat Before Basquiat: East 12th Street: 1979–1980.
Two Kirkwood teens have earned the Girl Scout Gold Award. Lauren Hammett, 2018 graduate of Kirkwood High School, learned that more than 5,000 water bottles were sold during the previous year's football season. She worked to reduce the amount of plastic waste in her neighborhood by partnering with Pepsi to install recycling containers around the school's campus. Anna Marie Hones, senior at Kirkwood High School, organized a Harmony day for students transitioning from elementary school to middle school. During this workshop, she taught stress management skills with yoga and helped students build new connections via ice-breakers.