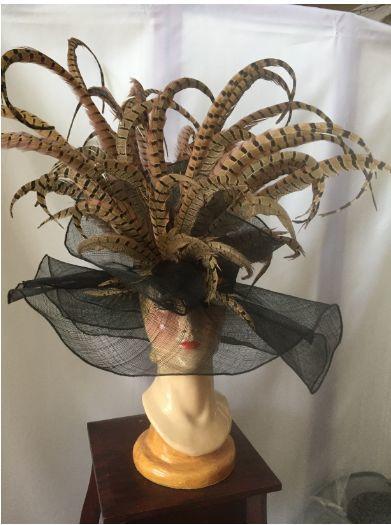 A hat created by well-known St. Louis designer, Dianne Isbell, was chosen as "Best Hat" in a Naples, Florida fundraiser. One of her designs from HATS by DI-Anne was chosen as "Best Hat" at the 2018 Annual Hats in the Garden luncheon on Nov. 7 at the Naples Botanical Gardens. The event was attended by nearly 500 ladies, and it marks the introduction of Naples' social season and is the largest annual fundraiser for the Gardens. Dianne's original design, a pheasant feather extravaganza, was purchased at the Marissa Collections Store in Naples.
A Hanukkah Celebration was held at Barnes & Noble Booksellers in the Schnucks Ladue Crossing on Nov. 27. Craft tables were set up for kids to create their own dreidels. Rabbi Yaakov Green, headmaster of the H.F. Epstein Hebrew Academy, led attendees in a medley of Hanukkah songs, and master educator Jackie Oppenheimer led storytelling.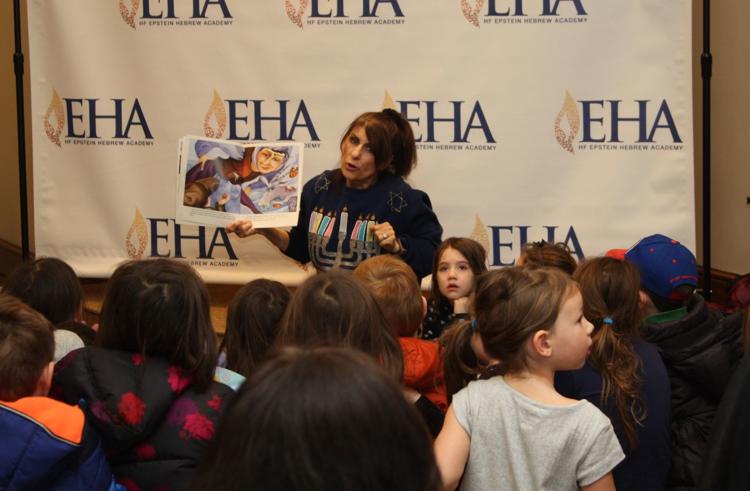 Kirk Day School students honored and thanked local veterans at the school's annual Veteran's Day Chapel on Nov. 9. Fifth graders led the ceremony, followed by a reception where stories of military service were shared. Service members from WWII to the present were in attendance and were gifted thankful letters and crafts by the students. A Hall of Veterans board was also hung for students and parents to place stars representing the veterans they knew.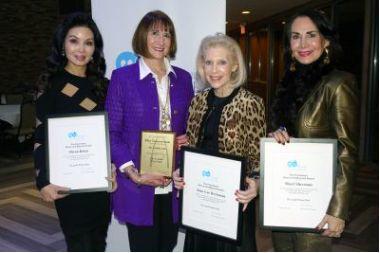 The St. Louis Press Club held their annual meeting on Nov. 28 and awarded the following recipients for their journalism scholarship fundraising service: Miran Halen, Ellen Soule, Joan Lee Berkman and Sheri Sherma. Not present were awardees Phyllis Langsdorf and Faith Berger. St. Louis City Mayor Lyda Krewson also gave a speech regarding the state and future of our city and accepted a Press Club t-shirt from club president William Greenblatt.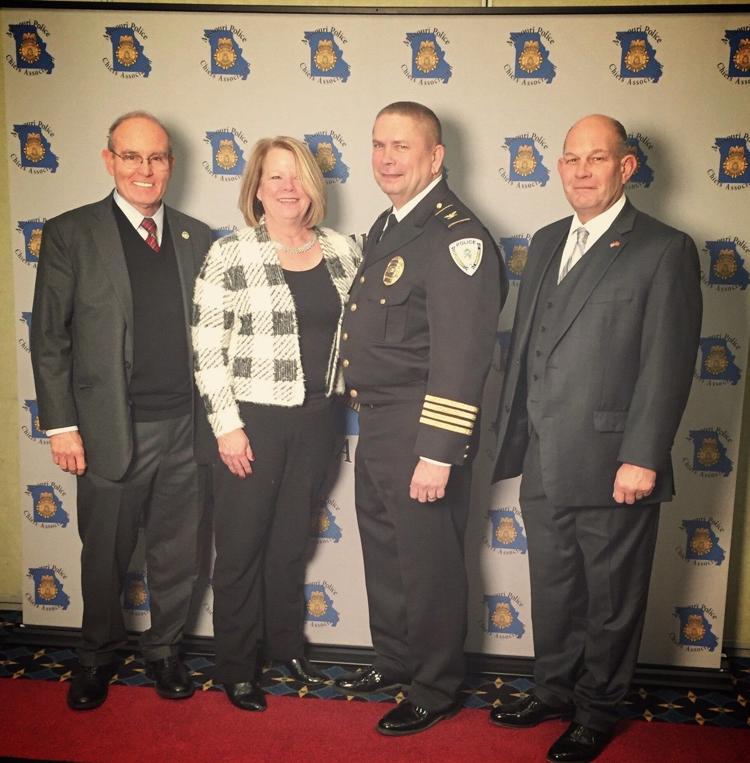 Florissant chief of police, Colonel Timothy J. Lowery, was recently honored with the 2018 Missouri Police Chief of the Year Award. The award was given on Dec. 6 at the Capitol Plaza Hotel in Jefferson City. Chief Lowery was presented with the prestigious "Top Cop" award for his dedication of both his personal time and his agency's resources. He is the current president of the Missouri Police Chiefs Association, serves on the National Board of the International Association of the Chiefs of Police and is a past president of the FBI National Academy Eastern Missouri Chapter. Chief Lowery is the chairman of the Crusade Against Crime Medal of Valor Board of Directors, a long standing member of the Greater St. Louis Major Case Squad Board of Directors, and he serves on several local boards and committees. Tim's late father, the late former Florissant police chief and mayor, Robert G. Lowery, was also a recipient of this award. The celebration dinner was also attended by Florissant Mayor Thomas P. Schneider, Council President Caputa, Councilwoman Pagano, Major Tim Fagan, Captain Randy Boden, and Tim's family.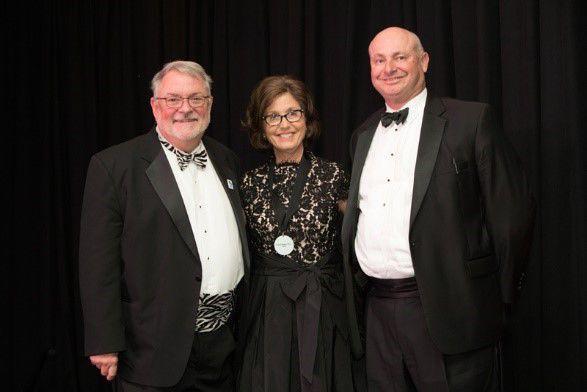 The Saint Louis Zoo announced its 2018 award winners at its 27th annual Marlin Perkins Society Celebration on Nov. 14. The Saint Louis Zoo Conservation Award was presented to Onnie Byers, Ph.D., chair of the Conservation Planning Specialist Group (CPSG). Dr. Byers is responsible for the organization, design and facilitation of a wide range of species conservation planning to help save wildlife. The The Saint Louis Zoo Individual Award was presented to Judy and Jerry Kent. Mr. and Mrs. Kentbecame Zoo members in 1998, with their most prominent gift recognized at Sea Lion Sound, which also was selected as the "Best Zoo Exhibit" by USA Today's 10Best for 2018. The Saint Louis Zoo Corporate Award was presented to Centene Corporation. They have supported Zoo events, and many Centene employees have served as board members and corporate volunteers. The company's gift to The Living Promise Campaign is recognized at the Sea Lion Sound show pool as is their support in Centene Grizzly Ridge. The Caleb C. and Julia W. Dula Educational and Charitable Foundation received the Saint Louis Zoo Foundation Award. The foundation has consistently sought to assist the Zoo in its conservation and educational endeavors, and it provided the Zoo with more than $900,000 in financial support through gifts and grants.
Local, family-owned winery Defiance Ridge Vineyards has been named a "Best Wedding Venue" by national vacation website VacationIdea.com. Defiance Ridge, was named No. 1 wedding venue in St. Louis and No. 7 in the state. The 42-acre property in the Missouri River Valley is open year-round and features a lake, garden landscapes, live music every weekend, and can accommodate weddings or events up to 600 guests. The winery is also unique due to their award-winning winemaker, Johnson & Wales graduate head chef (Lucas Olson) andfarm-to-table inspired menus. Defiance Ridge is located at 2711 S. Missouri 94 in Defiance.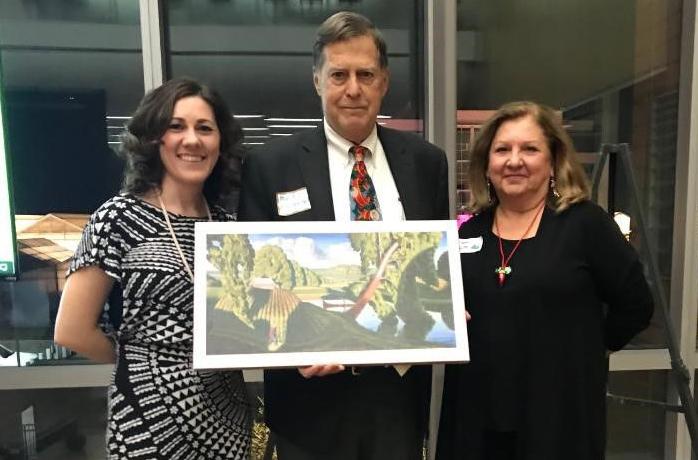 Mark Ohlendorf, founder and executive director of the St. Louis County Parks Foundation, was recently honored with the Land Conservancy Award for 2018 from the Open Space Council of the Greater St. Louis Region. The annual award is given to an individual or organization that has made outstanding contributions to enhancing, conserving, or sustaining the St. Louis region's open spaces. The Ohlendorf family donated land and the carousel at Faust Park to St. Louis County Parks to be enjoyed by the public for many generations. Mark has worked to preserve his family's legacy and the County Park system by creating the St. Louis County Parks Foundation to sustain and enhance park lands through private support. He also co-chaired the "Yes for our Parks" campaign, resulting in the passage of Prop 2 last November. Ohlendorf was presented with the award on Dec. 5 at the Open Space Council's annual open house.
Gateway Children's Charity awarded a total of more than $92,000 in grants to three local organizations serving young children in low-income St. Louis communities: Hilltop Child and Family Development Center, KIPP St. Louis, and Unleashing Potential. Hilltop Child and Family Development Center provides early education and wrap-around services to families living in North St. Louis City and County, and they will use the awarded funds to renovate their kitchen which provides breakfasts and lunches for over 100 students each day. KIPP St. Louis is a charter school network serving St. Louis students in kindergarten through tenth grade, and they will use the awarded funds to furnish literacy resources for four new kindergarten classrooms being added in the next school year. Unleashing Potential empowers youth and families to meet their potential via early education, afterschool, enrichment camps and youth development, and they will use their funding to add a new classroom to their program, improve their playground, and purchase equipment.