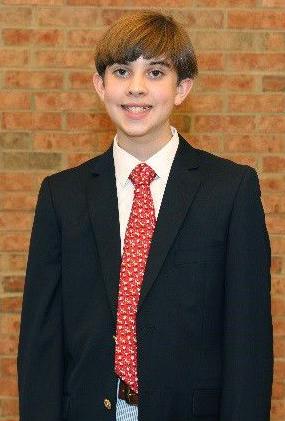 Ladue Schools has been recognized as a St. Louis Post-Dispatch 2016 Top Workplace. This marks the second time Ladue Schools has been selected, ranking 11th in the large companies category. The full list was published online on June 24, 2016 and is based on employee feedback surveys. The surveys measured characteristics of workplace culture such as alignment, execution and connection, and an astounding 74% of the Ladue Schools staff responded.   
Rossman School in Creve Coeur applauds its outstanding sixth and fifth graders who competed in the National Geography Challenge this year and earned the school's fifth national title. Rossman'ssixth graders placed first in their division with a team average of 88%. Student, Davis Engler, held the team's top score. The fifth grade team also averaged at 88% and finished within close range of the national champions. This nationwide challenge is sponsored by the National Council for Geographic Education and consists of a written exam of general geography, map skills, chart and graph interpretation and reading comprehension.
Sherwood Forest has received a $20,000 grant from the Monsanto Fund to support its STEM (Science, Technology, Engineering, and Math) youth programs. These programs invite low-income youth from the St. Louis area to participate in month-long residential camps centered on STEM activities. Kids are introduced to several topics including solar energy, astronomy, conservation and agriculture, and they have opportunities to perceive STEM subjects as engaging and fun, and possibly be inspired to pursue a career in these fields. STEM campers pay $75 per child for each month-long summer camp and follow-up activities throughout the year, but the true cost is over $4,000 per camper.  Grants and community support help to continue the opportunities for these campers.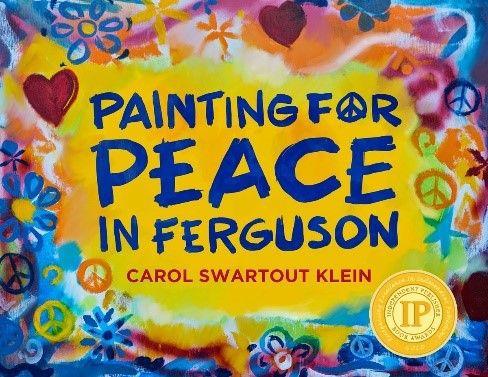 Three new recognitions have been given to children's book, Painting for Peace in Ferguson, written by Ferguson native, Carol Swartout Klein. The book was selected by the International Literacy Association for its 2016 Teacher's Choices Reading List; named as one of two runners-up to the Missouri Center for the Book inaugural Ardis L. Glenn prize; and selected as first place in Missouri Professional Communicators' children's books, nonfiction. The book captures the motivating story and artwork of hundreds of people promoting a message of hope and healing after the unrest in Ferguson.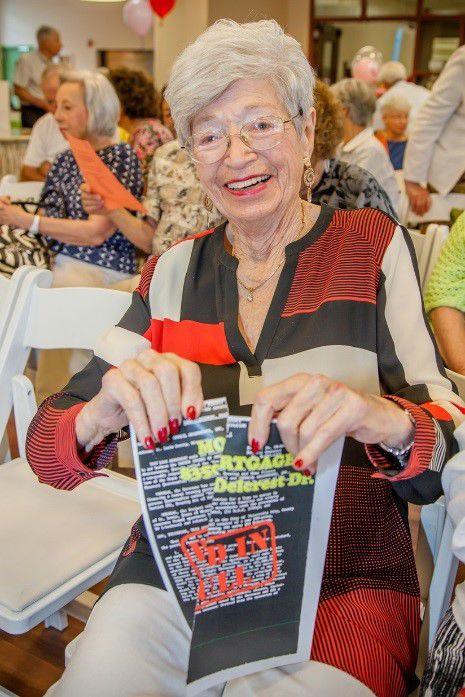 Crown Center for Senior Living in University City recently celebrated its 50th  anniversary. Lois Caplan Miller, founder and supporter, celebrated the event by symbolically ripping through the 50-year HUD mortgage, which has been paid in full.
Fontbonne University was recently recognized as a national College of Distinction. Colleges are nominated by high school counselors and educators, and the schools are then reviewed by demonstrated results of the Four Distinctions: Engaged Students, Great Teaching, Vibrant Community and Successful Outcomes. Fontbonne was recognized for several factors, including its study abroad programs, service learning projects and trips, internships, s diverse campus environment and a review of the freshman experience.
The Arts and Education Council of Greater St. Louis proudly announced the 2017 awards honorees.  The 26th annual awards event will be held Monday, January 23 at the Chase Park Plaza. The 2017 Honorees:
Lifetime Achievement in the Arts: Steven Woolf, The Repertory Theatre of St. Louis
Excellence in the Arts: Mike Isaacson, The Muny and Fox Theatricals
Excellence in the Arts: Mildred Lane Kemper Art Museum
Art Educator of the Year: Harvey Lockhart, Riverview Gardens School District
Arts Innovator: Pianos for People
Excellence in Philanthropy: Jim and Cathy Berges, The Berges Family Foundation
Corporate Support of the Arts: U.S. Bank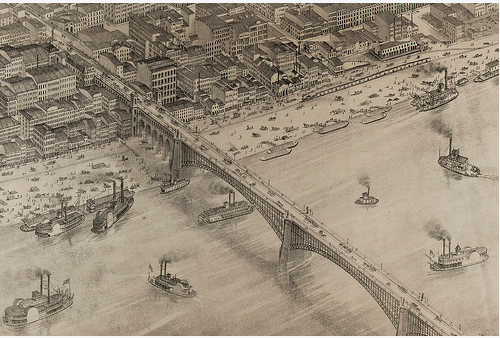 The Missouri History Museum has won two Awards of Merit from The American Association for State and Local History (AASLH). The museum received the AASLH Leadership in History Awards for its 2015 exhibitions, History Clubhouse and A Walk in 1875 St. Louis. This award is the most prestigious recognition for achievement in the preservation and interpretation of state and local history, and the winners represent the best in the field and provide future leadership. The awards will be presented at a banquet in Detroit, Michigan in September 2016, largely supported by the History Channel.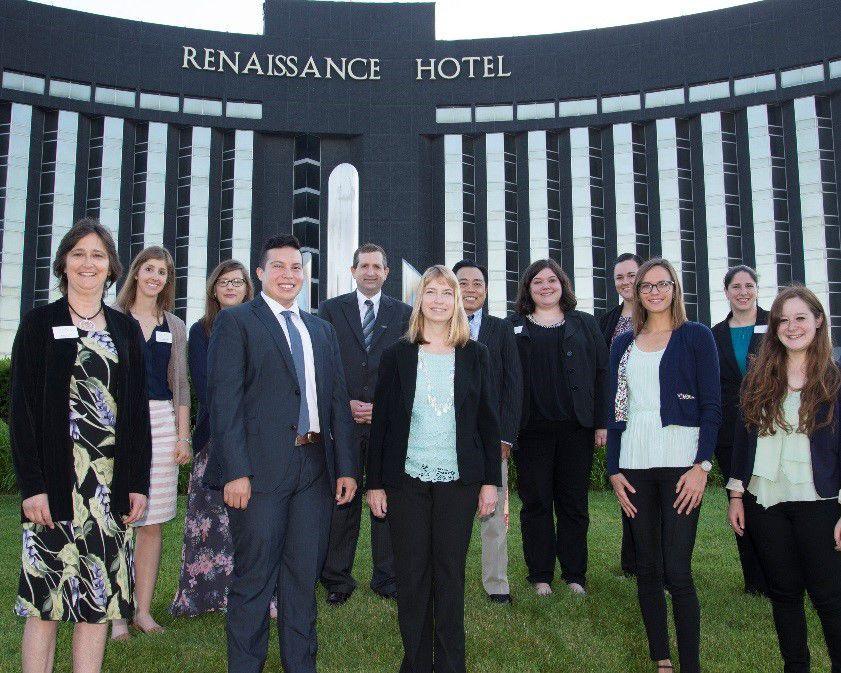 VOYCE, a nonprofit which educates individuals and their families on choices for long-term care, recently presented a conference to help answer consumers' questions. Nearly 400 professionals and members of the general public attended the June 10 conference titled, "The Changing Landscape of Long Term care," which was held at the Renaissance St. Louis Airport Hotel.  VOYCE helped answer difficult questions involving end-of-life decisions, support services, assisted living and more.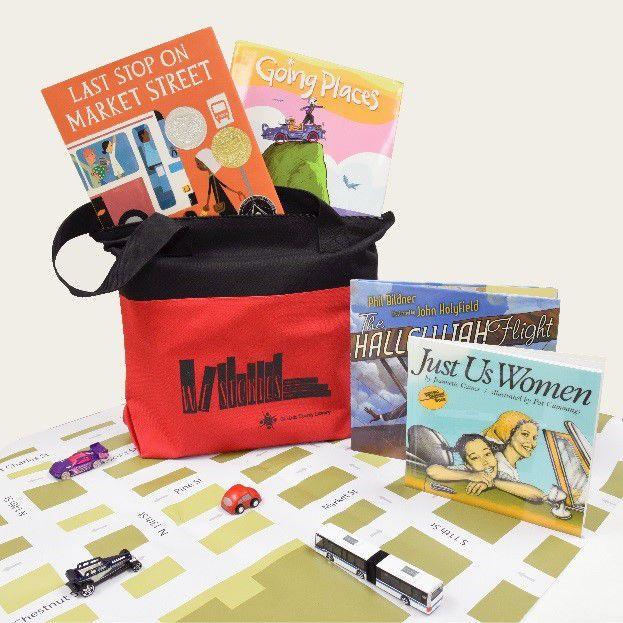 This month, the St. Louis County Library begins circulating a new series of culturally diverse discussion kits for families. The library partnered with local non-profit, We Stories, to help parents use children's books to  help guide conversations about race. The kits include 4-6 books and are designed for children ages 3-8.  Eleven themed kits are available, and there are a total of 132 kits in circulation. Samples of kit themes include "Everybody Counts," "Being Friends," and "Who are the People in Your Neighborhood."