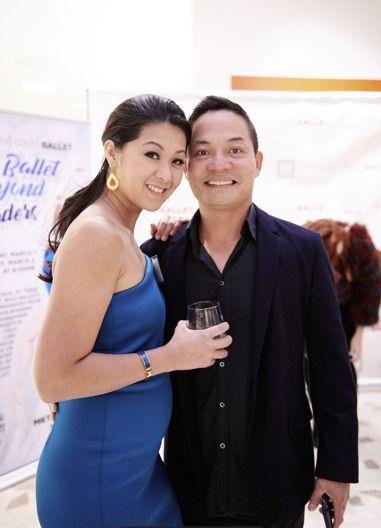 The 11th annual Dancing with the St. Louis Stars event raised more than $500,000 to benefit Independence Center. Five prominent St. Louis business leaders and dance instructors danced to raise funds to support the Center's mission of providing programs and services to restore the lives of people in St. Louis with serious and persistent mental illnesses. This year's Dancing MVP and Dance Champion award went to Ally Nichols and her dance partner, Mike McAllister, who raised more than $133,000 via votes, tickets, tables and sponsorships. The event was held in January at the Ritz-Carlton.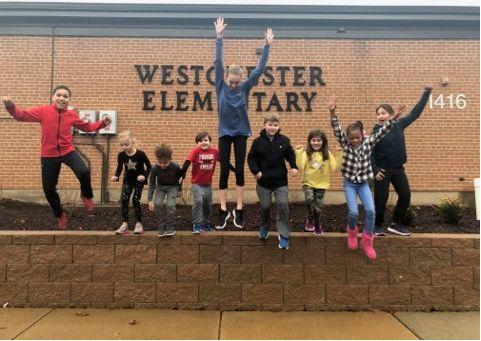 Neiman Marcus hosted more than 150 people for the Saint Louis Ballet's Gala Kickoff Event on Jan. 24. Guests enjoyed a runway show titled, "Spring Trends in Jewels and Dresses," and followed with opportunities to meet with personal shoppers. The Gala helps supports Saint Louis Ballet's performance season and community outreach programs. The Jewels Gala will be on March 9 at The Caramel Room at Bissingers. Co-chairs are: Sarah Glasser, Laurie Lock, Sharon Leve, Annette Markarian, Mimi Vo, and Pat Whiteside.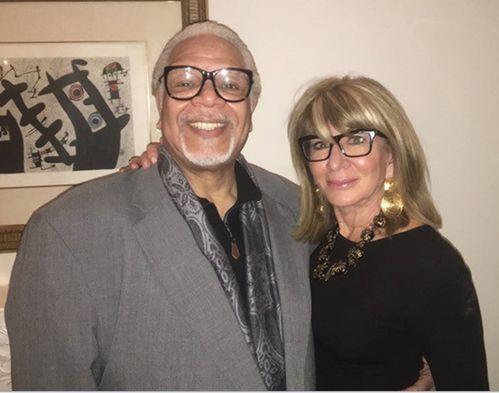 Westchester Elementary in the Kirkwood School District has been nominated by Missouri as a National Blue Ribbon School. This recognition is part of a U.S. Dept. of Education effort and can be given to public or non-public elementary, middle, and high schools producing outstanding results for all students. These recognized schools have demonstrated consistent excellence and made progress in closing gaps in student achievement. Westchester was nominated as an Exemplary High Performing School. The National Blue Ribbon Schools will be announced in September 2019 by the U.S. Secretary of Education.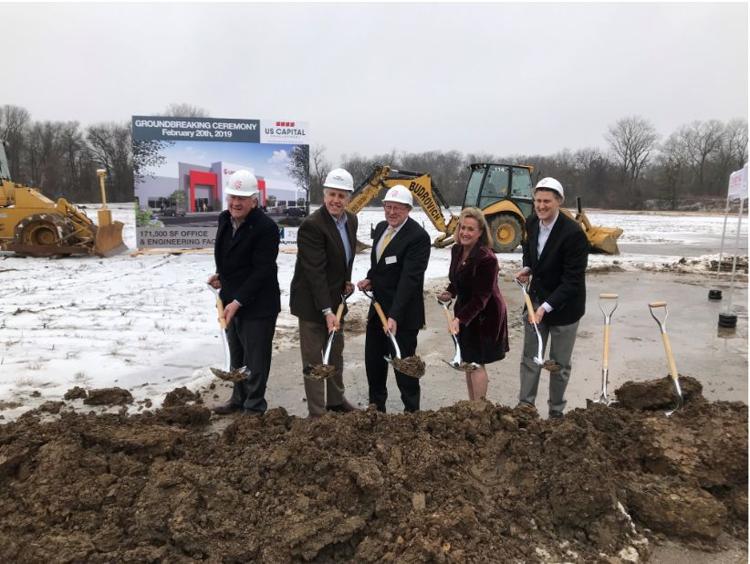 The Tennessee Williams Festival St. Louis fundraiser and season unveiling took place on Feb. 11 at the CWE home of Glenda Jehle. Fifty guests enjoyed cocktails, hors d'oeuvres, conversation, and a performance by acclaimed Broadway star and Festival board member, Ken Page. One lucky winner was also given a one-week stay for two at the Beau Mer Condominium Resort in Naples, Florida. The 2019 Festival programming for May 9-19 and poster art by acclaimed artist Peter Shank were revealed.
A groundbreaking ceremony was held on Feb. 20 for the new Leonardo DRS, Inc. engineering development and light manufacturing facility. Federal, local, and company leaders attended the ceremony for this new $32 million complex, which is being developed by real estate development firm US CAPITAL DEVELOPMENT and will be located adjacent to I-70 and St. Louis Lambert International Airport. The new, best-in-class engineering, research and development and lab space will serve as the focal point for the majority of the business unit's development and platform systems integration activities. The new 171,500-square-foot facility is being built by Brinkmann Constructors and is expected to be completed by early 2020. Leonardo DRS is also working with the Pattonville School District to implement STEM initiatives for high school students, as well as additional learning opportunities for elementary students and faculty in the district, and mentoring and job shadowing opportunities for high school students.
The Little Bit Foundation received a $500,000 grant from the Enterprise Holdings and Crawford Taylor Foundations. The funds will support the Project Graduation Initiative, a partnership between Little Bit and the Riverview Gardens School District (RGSD), which seeks to improve student academic success by addressing student fundamental needs from early education through high school. The grant will help fund services to the district's 5,500 students and necessary building renovations.
Zahid and Shaheena Khan have opened Masala Restaurant in the Delmar Loop. The new restaurant serves authentic Pakistani and Indian cuisine and is located at 6170 Delmar. The business owners were welcomes with a ribbon cutting on Thursday, February 21 organized by the Delmar Loop and was attended by Joe Edwards, Mayor Lyda Krewson's staff and Skinker-DeBaliviere Community members.
Villa Duchesne '11 alum Grace Langford stars in the "Avenue Q" show as a character named "Christmas Eve." The show is getting rave reviews and has been extended to run for two more weeks through March 17 at the Playhouse at Westport Plaza.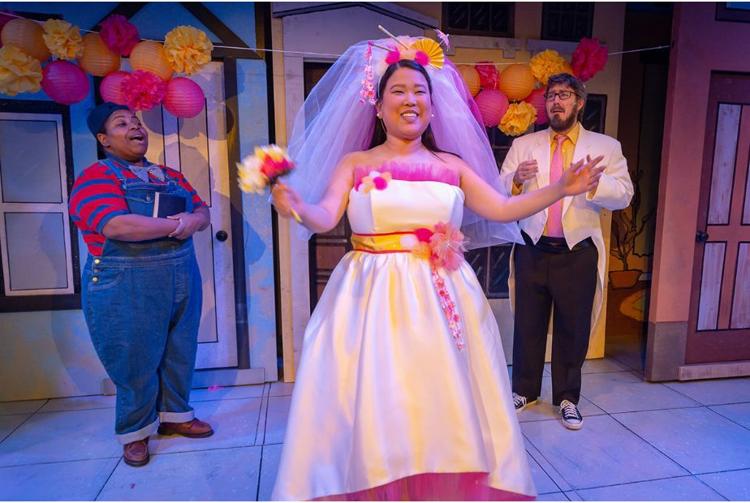 Delmar Gardens North administrator, Cathy Bono, has been named as the 2019 Business Person of the Year, as announced by Venus Martz, Greater North County Chamber president. This prestigious honor is awarded to an individual that exemplifies true leadership, dedication and hard work in the North County area. Bono, a North County resident for many years, has served on the Mayors' Ball committee for 12 years, she is a longstanding member of the Missouri healthcare Association (MHCA), North County Chamber of Commerce, North County Incorporated, and the Soroptomist Club. She is also on several boards and committees, including the YMCA, Soroptomist International of North County, Black Jack Business Association, Alzheimer's Association, North County Inc., and St. Louis County Ambulance Commission. She volunteers on Saturday mornings for TEAM Food Pantry. Bono obtained her administrator license in 1975 and joined the Delmar Gardens Family in 1978. She was honored as the Business Person of the Year on Feb. 20 at Catering to You.
Care and Counseling board of directors and professional therapists announced they have received a generous lead challenge grant from the Steward Family Foundation. The grant will match donations dollar-for-dollar, up to a designated cap, from supporters who have not previously contributed to Care and Counseling. Also, the grant will match each dollar given above the amount a returning donor gave in 2018. This gift will match new, increased, and planned gifts to the center's annual campaign and endowment fund.