The St. Louis Symphony Orchestra (SLSO) recently announced personnel changes with the promotions of two senior leaders, as well as the creation of a new position. Erik Finley has been promoted to vice president and general manager after serving as vice president, artistic and operations. He joined SLSO in 2017 as artistic planning consultant. Maureen Byrne was promoted to associate vice president, education and community partnerships. She is a nine-year veteran of SLSO and leads programs such as education concerts hosted at Powell Hall. Kelsey Templeton is joining SLSO as director of hospitality and audience experience. She most recently worked for Spire Inc. and supervised facilities administration and created a hospitality program.
TechArtista, a coworking space in the Central West End, celebrated their fifth anniversary with a free party that was open to the public. The event was held on May 10 at 4818 Washington Blvd and featured 4 hands Brewing Co beers and 1220 Spirits canned cocktails, Thai202 food and Prioritized Pastries sweets. Attendees also enjoyed performances on the rooftop patio by artists Mvstermind and FarFetched. On display at the party was TechArtista's current art exhibit, 'BORDERLANDS,' by Josh Rowan, featuring Rowan's photos of his experiences traveling the length of the Mexican-American border. In addition, they revealed their newly painted pyramid murals by Edo Rosenblith, sponsored by 4 Hands as part of their annual City Wide Pilsner Innovation Scholarship.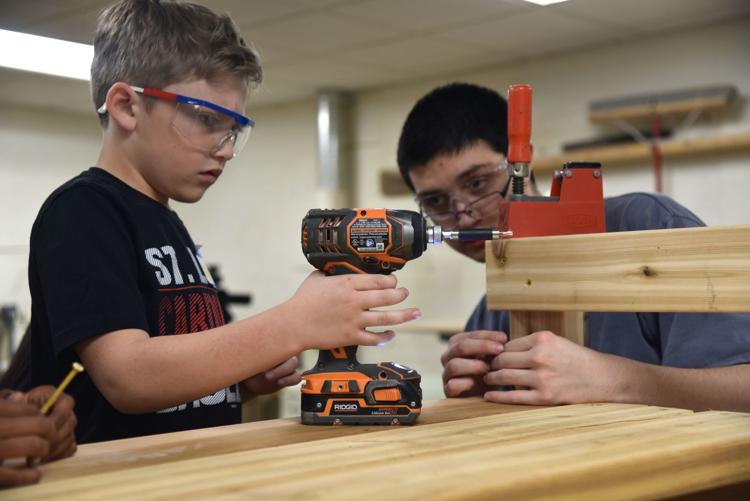 Elementary and high school students in the Webster Groves School District collaborated on a community service project to benefit local charity All Among Us. Third graders from Hudson School wanted to make wooden benches and planter boxes to donate to the organization. Industrial technology students at Webster High School showed the children some woodworking skills, and then after finishing the projects, the kids took a tour of the high school. This project was supported by a $500 material donation by Lowe's, a $50 contribution from Home Depot, and a grant from Hudson's PTO.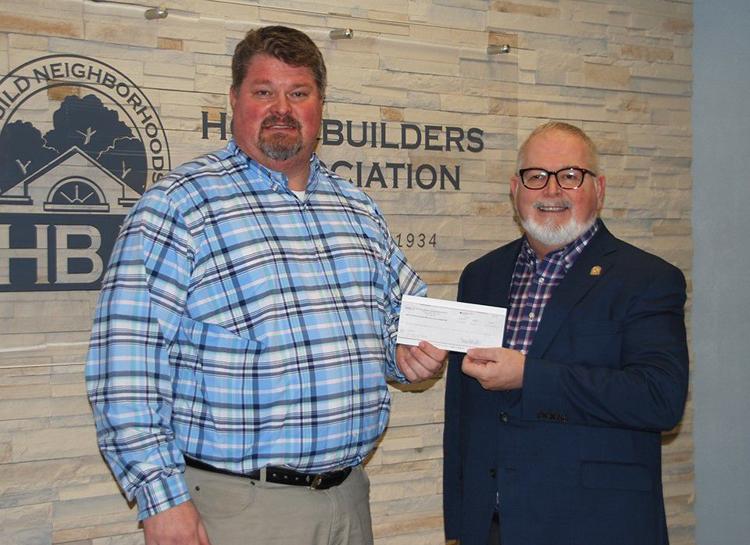 The Home Builders Charitable Foundation donated $15,000 to DOORWAYS for the purpose of building an emergency exit ramp at DOORWAYS' Cooper House residence. Cooper House is a 36-bed, 24-hour care facility for homeless individuals with HIV/AIDS and additional illnesses that restrict their independence. The new ramp will allow the residents with ambulatory issues to more easily exit the building in case of fire or other emergencies. HBA president John Suelthaus of Kingbridge Homes presented the donation to Jim Timmerberg, development officer for DOORWAYS.
Jess Biermann, fourth-year seminarian at Concordia Seminary, was recently selected for the 2019 Seminary Program of the Fellowships at Auschwitz for the Study of Professional Ethics (FASPE). He was chosen through a competitive process among 200 world-wide applicants to receive one of 14 available fellowships. Biermann and the other fellows will participate in a two-week program in Germany and Poland, including a visit to the site of the Auschwitz Nazi concentration camp. FASPE covers all program costs, including travel, food and lodging. Biermann will graduate this month with Master of Divinity, and then he will begin working toawrds a Master of Sacred Theology.
The National Council of Jewish Women St. Louis (NCJWSTL) will be announcing their executive team and board installations as well as 2019 Section awardees at their upcoming annual Installation and Awards Ceremony. The event will take place Thursday, May 23 at the NCJW office and Resale Shop at 295 N. Lindbergh Blvd. The organization will also begin celebrating its 125th anniversary this July with a year-long schedule of events marking the milestone.
2019 Section Award Winners:
Philip Deitch and David Lancaster – Community Service Award
Amy Hammerman – Fritzi Lainoff Advocacy Award
Hillary Friedman - Leadership Award
Sharon Barnholtz and Linda Yatkeman – Volunteer Service Award
Amanda Stein – Emerging Leader Award
2019 New Executive Team Officers:
Susan Katzman, President
Karen Silverman, Secretary
Allison Izsak, Treasurer
Cynthia Albin, VP Administration
Felice Joyce, VP Advocacy
Melissa Baris, VP Community Service
Betty Kagan, VP Development
Nancy Litz, VP Leadership
Hillary Hinz, VP Marketing
Marisa Rosen, VP Membership
Susan Witte, Immediate Past President
Gail Eisenkramer, President-elect
2019 Board Members:
Melissa Alper, Michelle Brooks, Amy Fenster Brown, Lisa Gubernik, Dianna Fine (State Policy Advocate), Amy Hammerman, Susan Dertke Hendin, Erica Holliam, Beth Kodner, Sue Lapp, Sarah Martin, Emily Morgan, Marilen Pitler, Marilyn Ratkin, Jane Tzinberg Rubin, Jennifer Scissors, Barbara Langsam Shuman, Laura Klearman Silver, Carly Sparks, Amanda Stein, Amy Stone, Georgee Waldman
The St. Louis Symphony Orchestra honors and celebrates the contributions of three musicians who retired in the 2018/2019 season. The three musicians depart with a combined 133 years of experience. Anne Fagerburg, Cello, joined SLSO in 1980, and in addition to her musical performances, she was instrumental in the creation of the SLSO's Equal Play concert, an annual program of chamber works by female composers. Morris Jacob, Viola, joined SLSO in 1981 and was a member of the viola section for 38 years. He has also appeared as a soloist with the St. Louis Symphony Chamber Orchestra and the St. Louis Symphony Youth Orchestra. Donald Martin, Double Bass, enjoyed a 56-year career with SLSO and retired on December 31, 2018. He played on the opening night of Powell Hall, served on numerous committees within SLSO and played under six music directors. 
Ameren recently made two donations of $25,000 to two local charities in support of furthering their work and strengthen communities.  Funds donated to The Guardian Angel Settlement Association will be used to help people living in poverty improve the quality of their lives and achieve economic independence. The Urban League of Metropolitan St. Louis donation will support programs which empower St. Louis residents seeking to secure economic independence.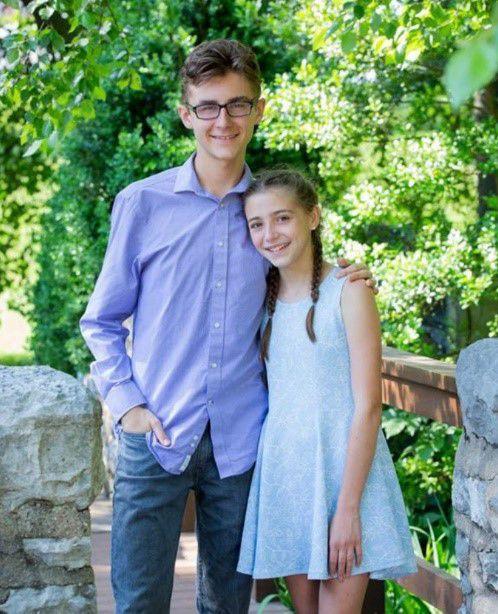 Two Kirkwood School District students, who are also siblings, have been selected as two of 12 playwrights in a national playwriting competition in Hollywood, California. Jared Goudsmit (senior at Kirkwood High School) and Kyra Goudsmit (8th grader at Nipher Middle School) will have their plays performed at the 27th annual the Blank Theatre Young Playwrights Festival (YPF).  The 12 best plays are chosen by a panel of theatre professionals, and winning playwrights then receive careful mentoring and direction from industry professionals. Jared's play, "The Plunger of Truth" will be staged June 6-9, and Kyra's play, "Up a Tree," will be staged June 13-16. Jared and Kyra are the children of Frank Goudsmit and Michelle Zielinski.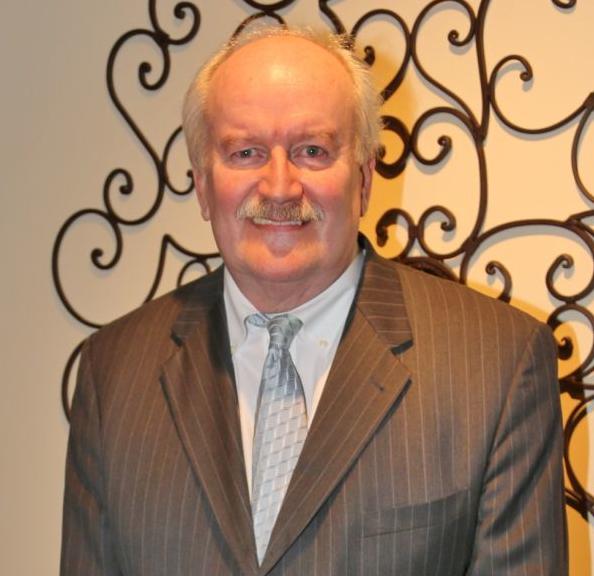 Classic 107.3 announced the retirement of founding station manager Jim Connett, effective June 14, 2019. Connett has served as the station manager since the station began broadcasting in 2013, after previously serving for 19 years as the program director at KFUO-Classic 99. Under his leadership, Classic 99 received a Marconi Award for "Best Classical Station." He also worked on-air at KFUO, KEZK and WRTH in St. Louis. KFUO went off the air in 2010, which prompted several music enthusiasts to ask Connett to lead efforts in establishing a new classical radio station for St. Louis. Over the course of the next three years, Connett founded the radio Arts Foundation – Classic 107.3.