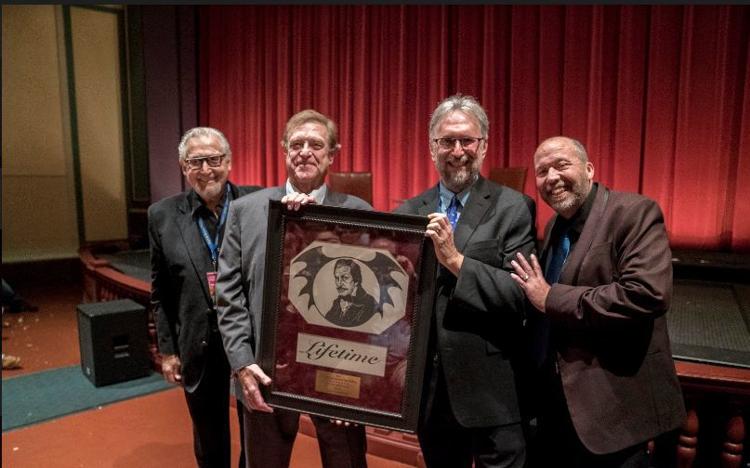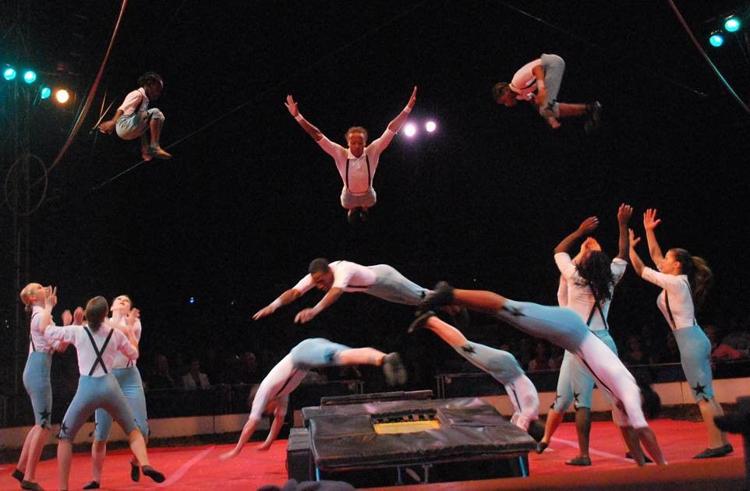 Forest Park Forever hosted its Bourbon & Bonfires event on Thursday, October 25 at the World's Fair Pavilion. The bi-annual donor appreciation event is for Leffingwell Society members, the leadership annual giving society of Forest Park Forever. Over 250 guests enjoyed a fall-themed menu of hors-d'oeuvres and desserts as well as special cocktails.
The St. Louis International Film Festival honored St. Louisan, John Goodman, with a Lifetime Achievement Award in November. The tribute program included a clip reel of Goodman's acting career highlights and a conversation on stage between Goodman and John Carney of KTRS (550 AM).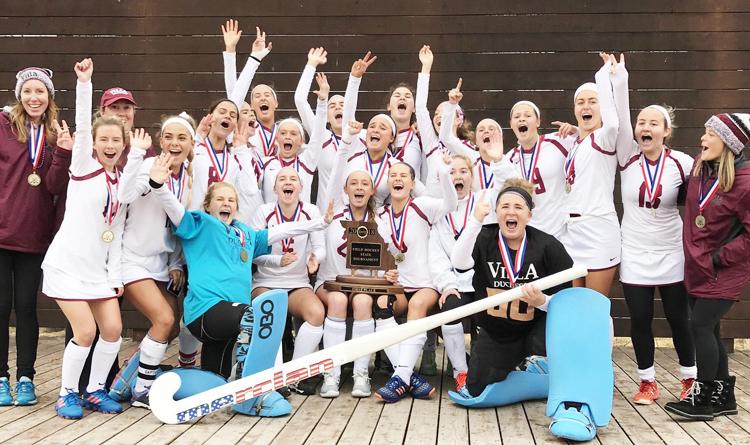 Circus Harmony was named as the recipient of the Missouri Arts Award for Arts Education by The Missouri Arts Council and the State of Missouri. Since 1983, the annual Missouri Arts Awards have celebrated people, organizations, and communities that have made significant contributions to the cultural and artistic climate of the state. Circus Harmony is Missouri's only social circus organization and the state's only complete circus school. The awards ceremony will take place in the Rotunda of the Capitol Building in Jefferson City on Wednesday, February 6, 2019.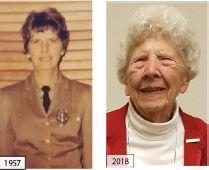 Villa Duchesne and Oak Hill School won back-to-back state championships in field hockey. Among Missouri teams, this season the Saints had a record of 19-0, scoring 96 goals and allowing only four with 16 shutouts. Since 1982, the school has won 11 field hockey championships.
The first female St. Louis County police officer, Winona Jean Schrieber, was recently honored by Governor Michael Parson. On November 13, Governor Parson visited Schrieber at Garden Villas South retirement and Assisted Living Community and personally presented her with a Proclamation honoring her role in moving women forward in law enforcement. A celebration followed with cocktails, hors d'oeuvres, and donations by local businesses for raffle baskets benefitting BackStoppers. Schrieber was raised in an orphanage, married at 20, and briefly attended nursing school before entering the police academy. She approached then St. Louis police chief, Jimmy Mitchel, regarding joining the department, but she was told they were not hiring women. The decision would soon change, and in 1957, Chief Mitchel hired Schrieber, making her the first female police officer.
The following awards were presented on November 11 at the 27th Annual Whitaker St. Louis International Film Festival Awards:
Charles Guggenheim Cinema St. Louis Awards: Jim Finn, Jane Gilooly, and Karyn Kusama
Women in Film Award: Melanie Mayron
Lifetime Achievement Award: Joe Edwards and John Goodman
Contemporary Cinema Award: Jason Reitman
Shorts Awards:
Best Documentary Short: "Koka, The Butcher" directed by Bence Máté
Best Local Short: "The Buck: Midwest Gully" directed by Jun Bae
Best Short Short: "The Puppy Trials" directed by Becky Nicol & Thomas Nicol
Best International Short: "Death, Father & Son" directed by Waltgenwitz Denis & Paronnaud Vincent
Best Animated Short: "Le Mans 1955" directed by Quentin Baillieux
Best Live-Action Short: "Rainbow Ruthie" directed by Ruthie Marantz
Best of Fest: "Souls of Totality" directed by Richard Raymond
Interfaith Awards:
Best Documentary Feature: "Intelligent Lives" directed by Dan Habib
Best Narrative Feature: "Eternal Winter" directed by Attila Szasz
St. Louis Film Critics Association Joe Pollack and Joe Williams Awards:
Best Documentary Feature: "Letter from Masanjia" directed by Leon Lee
Best Narrative Feature: "The Captain" directed by Robert Schwentke
Midrash Award: "The Man Behind the Merferds" directed by Josh Herum
New Filmmakers Forum Emerging Dircetor Award (The Bobbie): "Farmer of the Year" directed by Vince O'Connell & Kathy Swanson
Spotlight on Inspiration Documentary Award: "The Providers" directed by Laura Green & Anna Moot-Levin
Best of Fest Audience Choice Awards:
Leon Award for Best Documentary Film: "The Push" directed by Grant Korgan & Brian Niles
TV5MONDE Award for Best International Film: "Capernaum" directed by Nadine Labaki
Best Film: "Green Book" directed by Peter Farrelly
Hufford's Jewelry hosted a preview of estate jewelry to benefit non-profit organization Books for Newborns. Books for Newborns partners with St. Louis area charities and hospitals to supply low income mothers with a book bag filled with four age appropriate books, as well as information on interacting with their newborn babies. The event was held on November 8 and was catered by Butler's Pantry.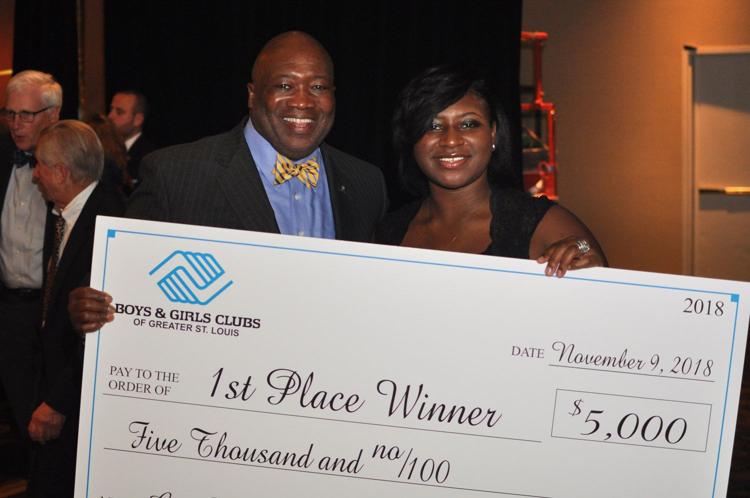 Clementine's Naughty & Nice Creamery received two major awards from the National Ice Cream Retailers Association, Inc. at the 85th National Convention in Colorado Springs, Colorado. Over 200 ice cream flavors were submitted by retailers from both the United States and Canada. Clementine's won Best new Vegan Flavor in the non-dairy category for its Clementine's Chocolate Coconut fudge, a vegan dark chocolate infused with coconut milk. They also won the First Place "Award of Excellence" for their Madagascar Vanilla. Clementine's, located in Lafayette Square in Soulard, is Missouri's only all-natural micro-creamery. All of the dairy used is from local, grass-fed pasture-raised, hormone and RBST-free cows.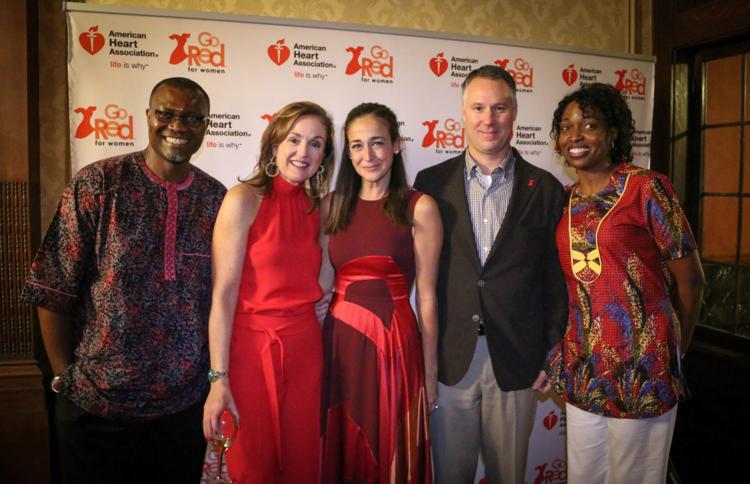 The Boys & Girls Clubs of Greater St. Louis (BGCSTL) announced Kahalia Adams as the 2019 Youth of the Year winner. This award is the highest honor a BGCSTL member can receive, and it celebrates the recipient's contributions to their family, school, community, and their Boys & Girls Club. Adams, 17, is a junior at Parkway North High School and has been a member of BGCSTL Herbert Hoover Club for ten years. She also won the Wanda and Michael DeHaven Boys & Girls Clubs Youth of the Year scholarship for $5,000, as well as a Honda Accord, courtesy of Frank Leta Automotive Group. The winner was announced at the Great Futures Gala held on November 9 at the Chase Park Plaza. This gala is the largest fundraising event for the BGCSTL, raising over $400,000.
A private fundraiser for Go Red For Women was recently hosted by Katherine Mauzy, principal at Edward Jones and chair of the 2018-2019 Go Red For Women campaign. The event was held at the home of Brian Donaldson and Anya Drozdova.