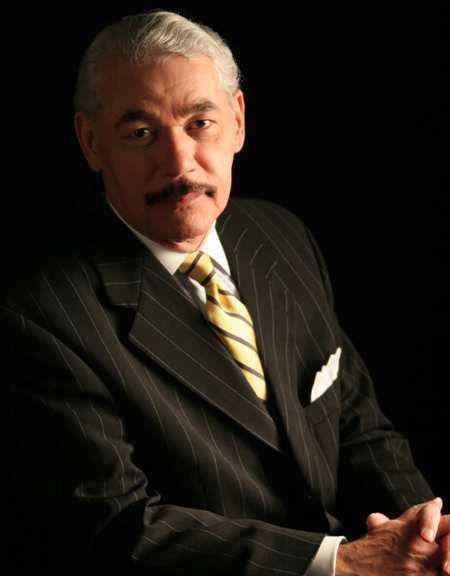 Saint Louis University and the Urban League of Metropolitan St. Louis, in partnership with Ameren, will host their fifth annual memorial tribute honoring the life and legacy of the Rev. Dr. Martin Luther King Jr. from 8:30 to 11 a.m., Thursday, Jan. 12, in the Wool Ballroom of SLU's Busch Student Center.
The breakfast will begin at 8:30 and continue with a program featuring keynote speaker George Fraser and the awards presentations starting at 9:30 a.m.
Fraser, who has been called "the new voice of African Americans," has served as chairman and chief executive officer of Frasenet, Inc., a global networking movement that brings together diverse human resources to increase opportunities for people of African descent, for nearly 20 years.
Today, Fraser is considered by many to be one of the foremost authorities on economic development, networking and building effective relationships.
The program also will include a welcome by Fred P. Pestello, Ph.D., president of Saint Louis University, prayers by Father Michael Barber, S.J., professor of philosophy, and a reflection by Jonathan C. Smith, Ph.D., special assistant to the president for diversity and community engagement.
In addition, SLU graduate and student Garvaundo Hamilton, and Sylvester "Sunshine" Lee will perform musical selections, and Sharon Harvey Davis, vice president and chief diversity officer for Ameren, will speak.
Nineteenth Ward Alderwoman Marlene Davis will join Pestello and SLU alumnus Michael McMillan, president and CEO of the Urban League of Metropolitan St. Louis, to present awards. McMillan will emcee the program.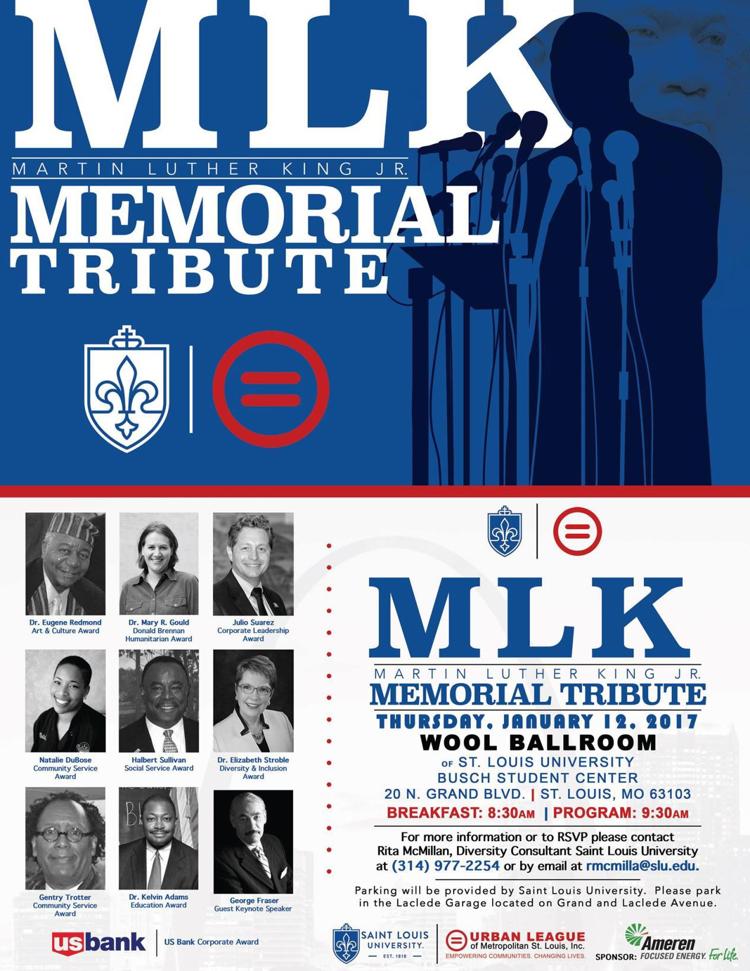 During this special event, the following individuals and businesses will be honored for their contributions to the St. Louis community:
• Kelvin Adams, Ph.D., superintendent of St. Louis Public School District
• Natalie DuBose, owner of Natalie's Cakes and Natalie's Sweet Success
• Mary Gould, Ph.D., director of SLU's Prison Program
• Eugene Redmond, Poet Laureate of East St. Louis, educator and writer
• Elizabeth "Beth" J. Stroble, Ph.D., president of Webster University
• Halbert Sullivan, founding president and chief executive officer of Father's Support Center St. Louis
• Julio Suárez, senior director of community affairs at Anheuser-Busch
• Gentry W. Trotter, founder of Heatupstlouis.org
• U.S. Bank, philanthropic supporter of African Americans and Ferguson
Parking is available in the University garage located at Grand and Laclede.
For more information or to RSVP for this free event, call 314-977-2254 or email rmcmilla@slu.edu.