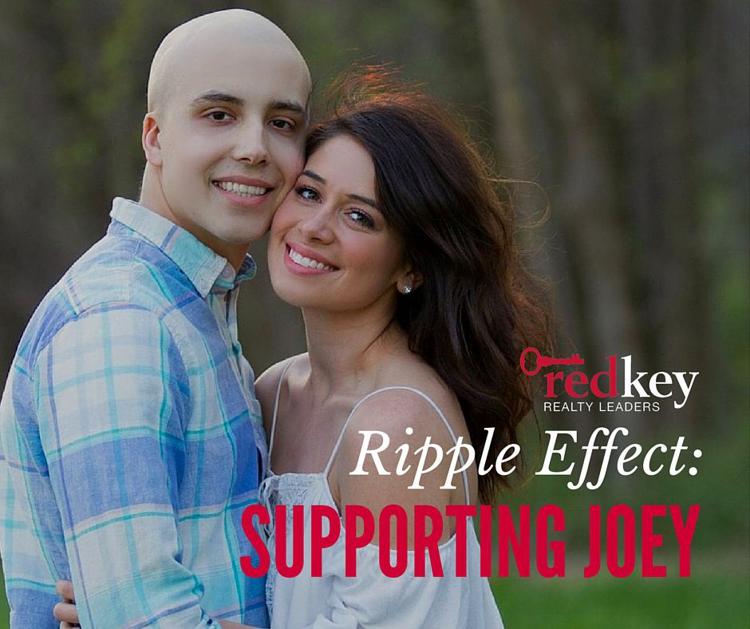 RedKey Realty Leaders St. Louis created a virtual fundraising effort in July to raise $2,500 in support of Joey Renick, three-time survivor of an aggressive cancer called Acute Lymphocytic Leukemia. With the help of the St. Louis community, they doubled that goal and collected $5,000 during a 48-hour donation period. This charity event was a part of the real estate agency's most recent initiative to cause a wave of giving throughout St. Louis: the RedKey Ripple Effect.
As an extension of the company's mission of love and service, the RedKey Ripple Effect is an annual event in which RedKey sources nominations from the community for a deserving family, and the public has two days to make monetary contributions to their cause. This year, the selected nominee, Joey Renick, was nominated five times. Renick has been diagnosed with Leukemia three times: as a three-year-old, when he was in high school in 2011, and again earlier this year.
The first achieved goal of $2,500 will help Renick and his mother during his recovery by providing twelve months of car insurance, two weekly trips to the hospital, two months of healthy food, and accommodations for his room while he's in isolation. The remaining $2,500 will help alleviate the Renick family's other general financial burdens due to not being able to work full time during his treatment and recovery.
All proceeds from the RedKey Ripple Effect will be presented to Renick in early August. If you missed the donation window and would still like to contribute, call Jill Balaban at 314-692-7200.