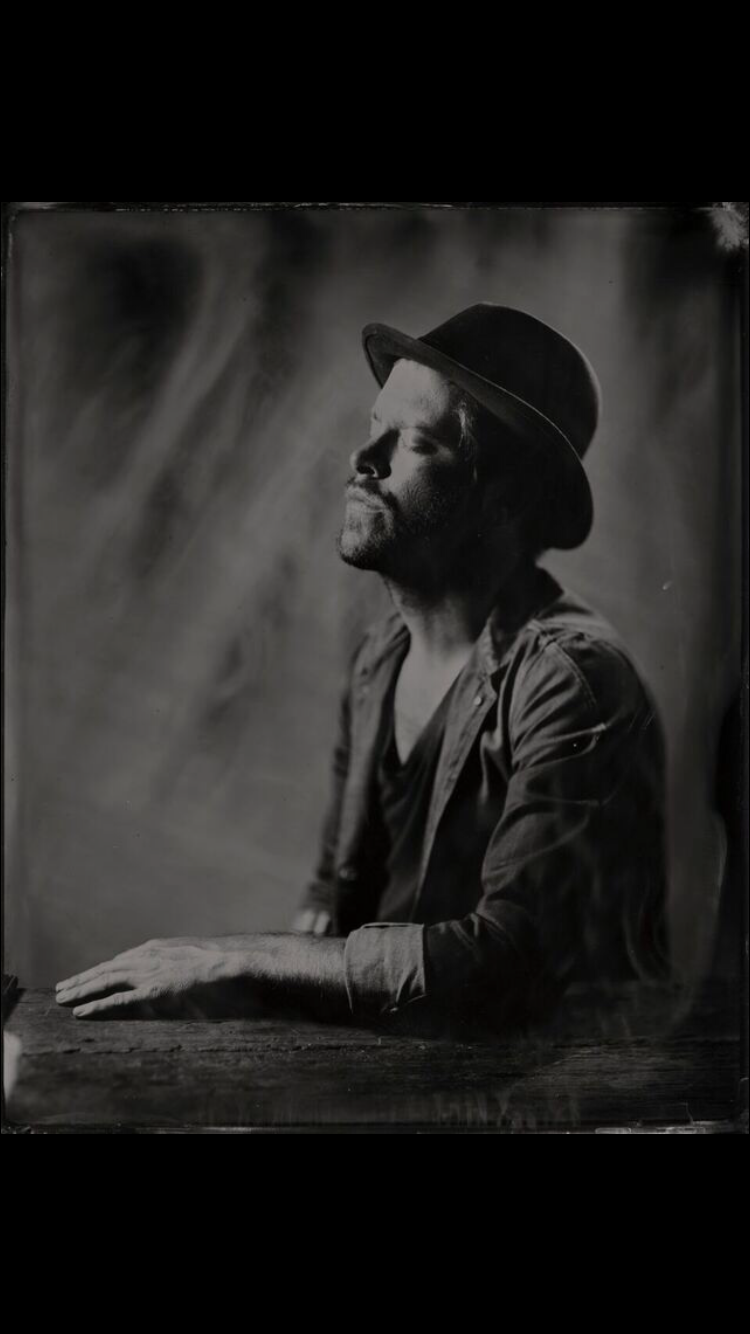 On Friday, March 17, singer-songwriter Matthew Mayfield will perform at The Pageant, with the promise to mix up the songs on his current and previous records and be completely in the moment – letting the music take him wherever it needs to go.
Eleven years ago, Mayfield had his debut performance at The Pageant with Switchfoot. The 32-year-old Birmingham, Alabama native has been writing songs since the early age of 10. With influences like Johnny Cash, Lemmy from Motorhead and Slash, Mayfield is known as an unpredictable artist, wanting to bring a dangerously honest element to his music. His latest LP, RECOIL, released last year, cuts deep with vulnerable songwriting where Mayfield focuses on the good, bad and ugly of the world around him. Mayfield claims that RECOIL is his most honest record to date.
St. Louis is the second show in Mayfield's roughly two-month tour, with shows that extend to Germany, the Netherlands and Luxembourg.
Why was making RECOIL harder than your previous LP, Wild Eyes?
I was in a really bad place in my personal life before I started writing RECOIL. It was my first case of writer's block. I've never experienced that in my whole career. I would pick up a guitar, and I felt like a brick. But I figured that I would work through it, and all these songs started spilling out. Some of them were up tempo and hopeful, and some of them were vicious and raw. There is a lot of vulnerability in the songs. But I think the best music is always the most honest.
How long did it take you to make the record?
It was the fastest record I've ever written. I'd say a little over a month. And I had about 15 songs for the record and we ended up with 11. It was a really cathartic process. I wanted to write all the time - middle of the night, all night, the middle of the day. It's like the levee finally broke and all this stuff started spilling out, and it really helped me get through what I was going through. It was extremely therapeutic. I'm really happy that we did it, and I'm really proud of this record.
How would you describe your song-writing process?
It usually starts with a melody for me. I could be driving down the highway in my car, and I'll just sing in my phone recorder. Or I'll be playing the guitar and something will pop up. And I'm like, I need to remember that. I usually wait to find a melody I really like and settle on it before I put lyrics on top of it.
What continues to push you to create music?
It has always been inside of me. I knew when I was 8 or 9 that I wanted to be a full-time musician in a rock band. Now, looking back on those younger years, I think a lot of about how I've changed, but at the same time, I am still that little kid. I still love rock 'n' roll just as much. And I've never wanted to do or be anything else, and I feel very fortunate.
What kind of experience do you hope people have when they listen to RECOIL?
My hope is that people will believe me. That is always my hope - whether it be making a record or performing. My rule is that I tell all the producers that I've worked with to push me to be better, challenge me on the songwriting side. And then, push me to deliver. If you don't feel like I am giving you all my heart, and you can't believe me when I'm in there singing, then make me do it again until you do.
You are about to begin this tour, what can people expect from your performances?
We are going to be doing a little bit of everything. We will be playing a lot of the songs on RECOIL, a handful of my favorites from the back catalog, and then some other tunes that I haven't played in a long time that I miss. I'm looking forward to playing my new stuff the most because it has gotten the least amount of stage time.
What are you most excited for ahead in your music career?
I'm excited to do this tour. And then, getting back on the horse and writing more. I never like to force it. It is something where you need to trust your instincts. You need to sort of stumble upon it. That is the most exciting thing - when the spark becomes fire, and you write it down and play it, and you love it.
Matthew Mayfield will play at 8 p.m. Friday, March 17 at The Pageant as part of "The Heart Go Bang Tour" with Blue October (matthewmayfield.com)