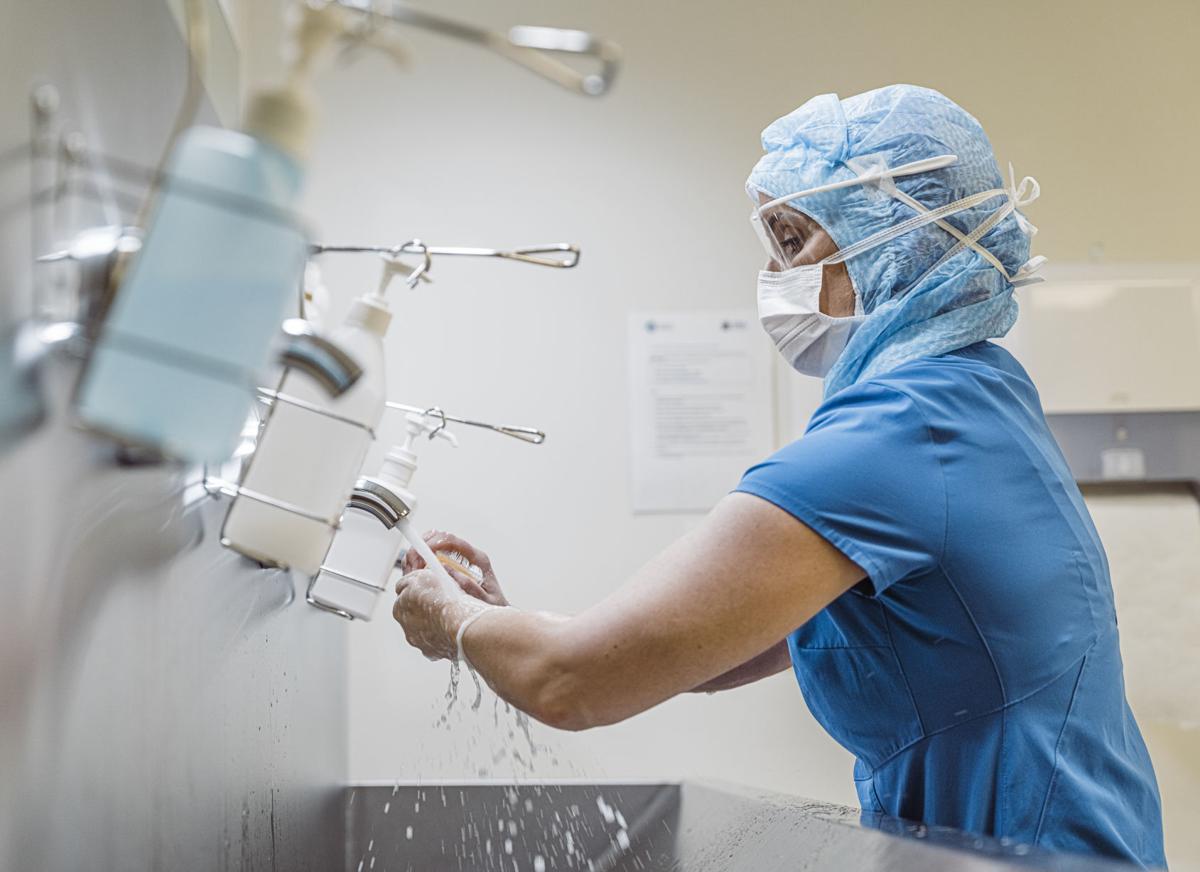 Like many things in life, your actions today have ripple effects.
You could save countless lives simply by staying home right now, as required by St. Louis City and County and many of the surrounding counties. When communities take serious measures such as keeping people at home, as few as 1 percent of citizens might actually get the virus versus up to 70 percent who could get it if we do nothing. These measures absolutely make a difference.
You can make the difference for your community.
Why is it so important for the community to stay home and follow the CDC's prevention guidelines?
Put simply, these steps can save lives. We need to slow this beast down. By following the Centers for Disease Control (CDC) prevention guidelines and staying home, you protect not just you and your family but also our fragile pediatric patients at Ranken Jordan and the vital caregivers they rely on every day in our hospital. 
Why are children with medically complex needs more at risk?
Children dealing with multiple medical issues are inherently more sensitive to what could go wrong if they get COVID-19, such as infections and complications. These children don't have any reserve or buffer if they are challenged, tested or stressed by an illness. There's no room for getting worse. That's why they are at such high risk.
How does the coronavirus impact your employees who care for these children?
One of our big concerns during this coronavirus outbreak is keeping our employees healthy. If an employee is exposed to coronavirus in the community while they are away from the hospital, they can't come to work for two weeks to provide the necessary care for our patients. When our caregivers are self-quarantined, or worse, diagnosed with coronavirus, we would experience an acute shortage of qualified staff to care for our vulnerable patients who often need 'round-the-clock care. With not enough caregivers available to care for their day-to-day needs, these children's lives are at risk. That's why we're taking so many precautions to protect our patients and our staff, and that's why we need the community's help to prevent the spread of the virus.
What precautions are you taking at Ranken Jordan to protect patients and employees?
Ranken Jordan's expert pediatric infectious disease specialist ensures we're doing our best to stop coronavirus — and all illnesses — at the door now and always. Recently, we've taken important actions to protect our patients and staff including:
Detailed screenings and temperature checks of every employee and visitor
Rigorous hand hygiene
Social distancing following the 6-foot rule
Frequent, thorough surface cleaning
Limiting the number of family visitors to one at a time per patient to decrease traffic
Restricting outpatient therapy visits
Postponing tests and procedures at outside facilities unless medically urgent
Canceling community outings and volunteer visits
There's so much information coming out about the coronavirus that seems to change by the hour each day. How do you manage that to determine advice to give families and your health care team?
This has been a challenge. We do have so many local, state and national health information sources as well as information from colleagues at other hospitals. So we try to distill the messages by looking at consistency in messages and highlight what's common across most sources. We also have to use our judgment and apply the information to our unique setting and patients.
What else can the community do to help protect more people?
Through preparation, vigilance and cooperation, we can protect the most vulnerable through this crisis. It's essential for the entire community to follow the CDC guidelines and to follow the rules of staying home to stop the spread of coronavirus. Wash your hands often. Stay 6 feet apart from others. Avoid touching your eyes, nose or mouth. Cover coughs and sneezes. Clean and disinfect surfaces daily. Pay attention to any symptoms. And stay home as much as possible. Understand that each one of us can make the difference in saving lives.
You can read more about Dr. Nick Holekamp here. 
Be the first to know
Get local news delivered to your inbox!