Gladys Manion, Inc. is pleased to announce KATIE SHIRRELL as its newest realtor. Shirrell recently graduated from Saint Louis University and excels in marketing and social media.
The Nine Network of Public Media is pleased to announce VINCE SCHOEMEHL as its executive in residence. In this volunteer role, Schoemehl will help connect area resources, build strong partnerships with community leaders and lead progressive development opportunities. He is a former St. Louis mayor and past president and CEO of Grand Center Inc., bringing many years of constructive service to the community.
EyeCare America recently received the President's Volunteer Service Award from President Barack Obama, thanks to efforts by local ophthalmologist, DR. JAY PEPOSE, and more than 100 volunteer ophthalmologists. This premier service award was given for their work in restoring vision in thousands of senior citizens in Missouri during the past 30 years.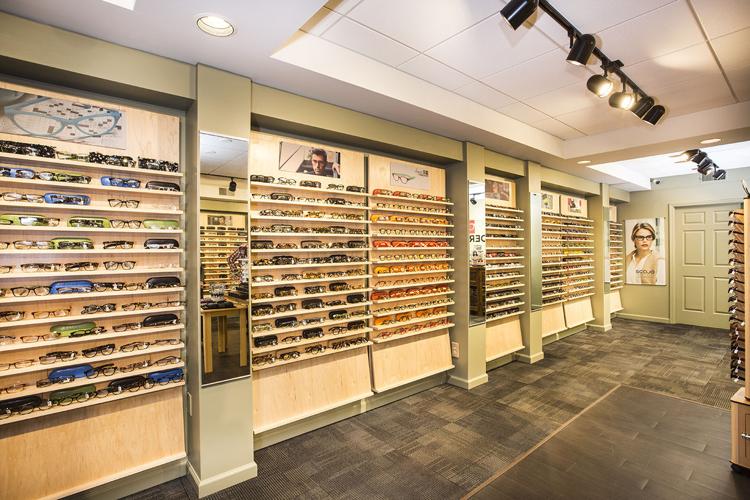 Elegant Readers announces its opening in Ladue. This retail store carries the largest selection of reading glasses and sun readers for both men and women, offering a variety of colors and styles in national brands. Many frames also can serve as prescription glasses. Elegant Readers is located at 9838 Clayton Road. Image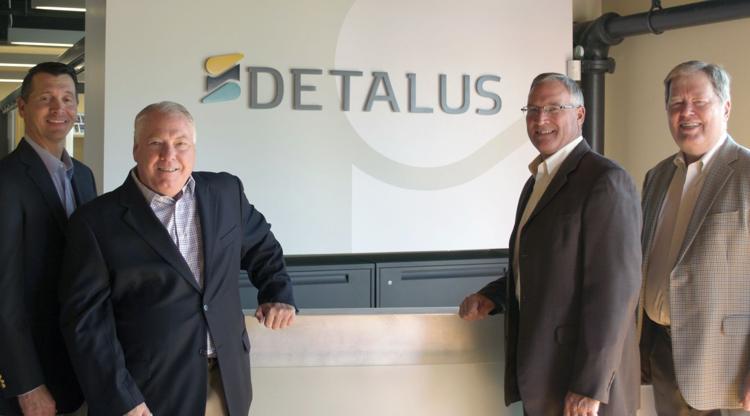 St. Louis-based financial organization, Hancock, was recently rebranded and renamed Detalus. Led by managing directors STEVEN RULL, JOSEPH GAREA, CLINT LEWIS and JOHN SMITH, Detalus provides a number of financial and risk assessment services and consulting to individuals, families and businesses.
Mercy Clinic, a multi-specialty physician group, announced newly added doctors and satellite offices. In St. Louis, the new doctors are: DR. YUVAL ASNER, pediatric psychiatrist; DR. KAITLIN POETH, infectious disease physician; DR. JENNIFER CHUNG, internist; DR. ELLIOTT FARBERMAN and DR. LYNN NELMS, pediatricians; DR. JENNIFER HEELEY, pediatric geneticist; DR. VENKATA KENGUVA, internist; RYAN KROEGER, DO, internist; DR. DANIEL MAXFIELD, general surgeon; DR. JOHN MOORE, anesthesiologist and pain management physician; DR. ROBERT NEUMAYR, cardiologist; DR. AARON PICKRELL; DR. CHRISTIE PICKRELL, emergency medicine physician; DR. SREELATHA VARMA, family medicine physician; DR. MARK VOGEL, cardiologist.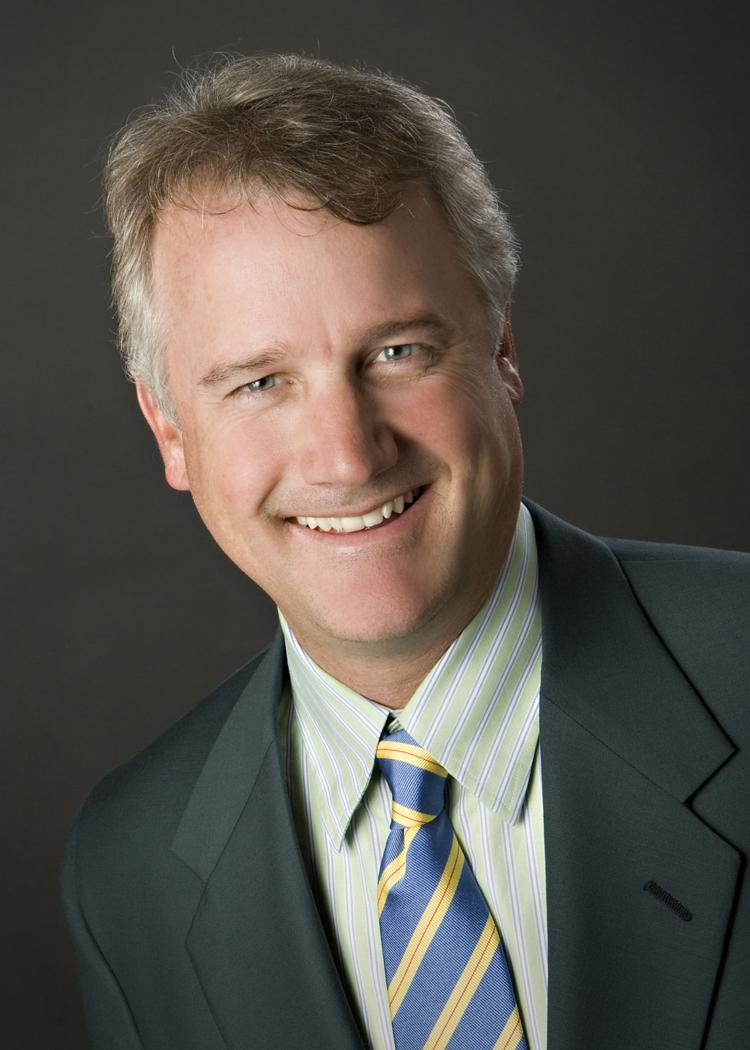 The Business Bank of St. Louis is pleased to announce DANIEL GUIRL as its newly elected chairman of the board of directors. Guirl has served on The Business Bank of St. Louis' board of directors for eight years and presently sits on the Business Bancshares, Inc. board of directors, as well as other committees. He also owns General Automatic Transfer Company (GAT) in Fenton. Guirl replaces CHARLES THAL, the 2011-2015 chairman.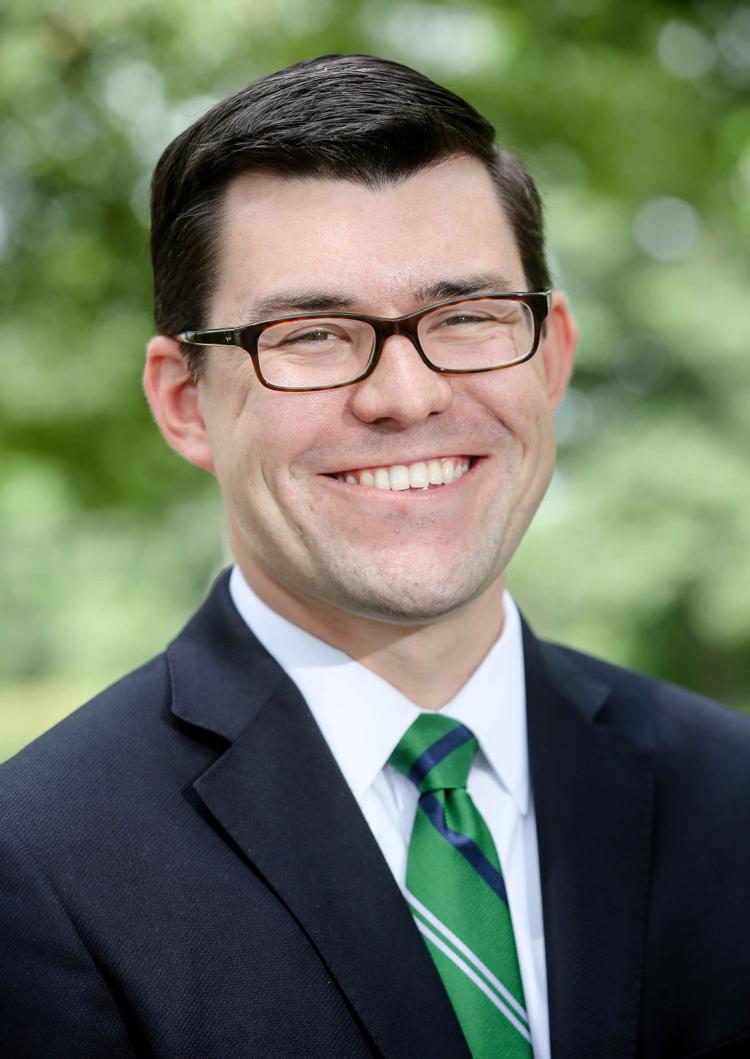 The Gellman Team of Coldwell Banker Premier is pleased to announce SARAH SCHEU as its new buyer specialist. Scheu earned a public relations degree from Webster University and offers experience in sales.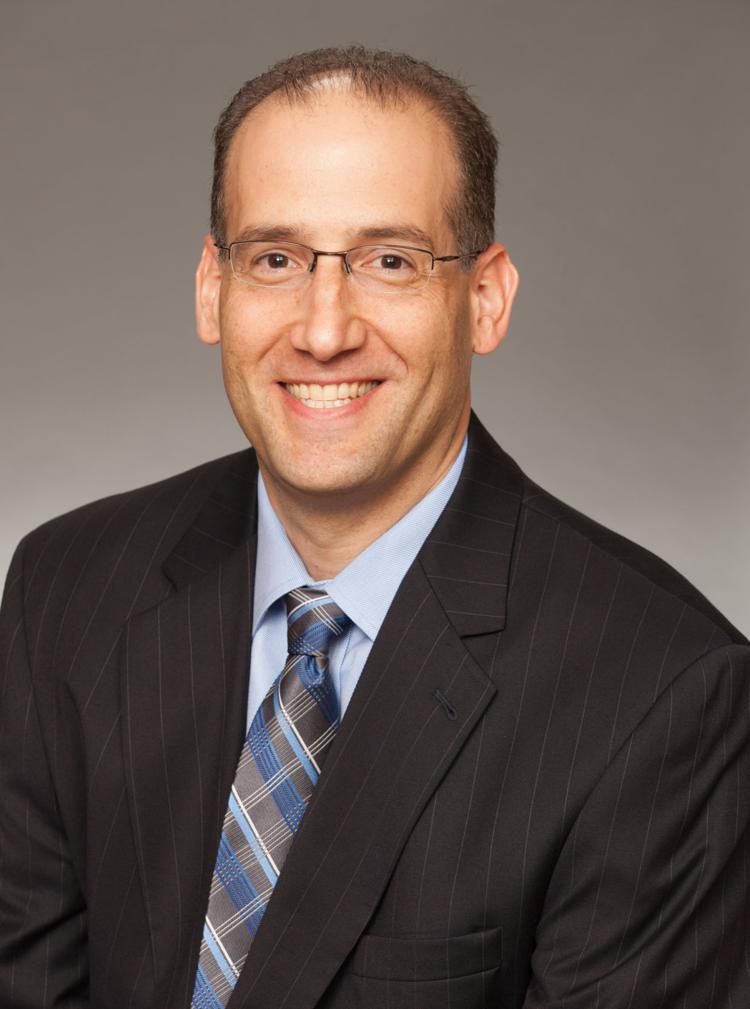 Kirk Day School in Town and Country is pleased to announce TAYLOR CLEMENT as its new head of school. Clement relocated from Nashville, Tennessee, where he served as assistant head of school for The Covenant School. He and his family are avid Cardinals fans and are looking forward to joining the St. Louis community.
Delta Dental of Missouri is pleased to announce ROB GOREN as its new president and CEO, succeeding DAVID HAYNES. Goren most recently served as chief actuary and senior vice president of business development with Delta Dental of Missouri, and he is a fellow of the Society of Actuaries and a member of the American Academy of Actuaries. He also serves on the Product Development Committee for the Delta Dental Plans Association and volunteers for the American Lung Association and American Parkinson Disease Association. He lives in St. Louis with his wife and two children.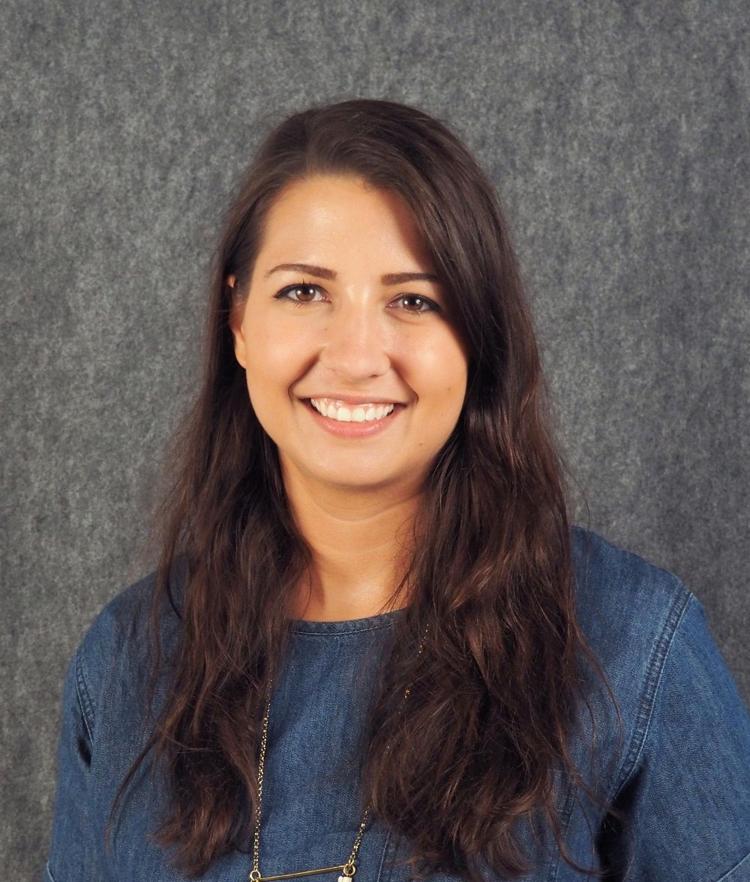 Butler's Pantry is pleased to announce the promotion of SARA KETTERER to director of marketing. Ketterer has been with the company for four years and will be responsible for designing ads, digital brand consistency and social media efforts. She will continue her work from her previous role as graphic and media manager to design staff uniforms, menus and other materials.
HOK welcomes JACKIE TEUBER as a design professional to its St. Louis office. A graduate of Washington University in St. Louis with a master of architecture, Teuber will collaborate with the HOK team to prepare architectural drawings.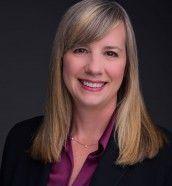 Jewish Family & Children's Service (JF&CS) is pleased to announce LEAH NEFF as its new school-based counselor. Neff will be counseling early childhood through eighth-grade students. She earned her MSW from Washington University and previously served Catholic Family Services, the Barnes-Jewish Teen Pregnancy Center and HavenHouse.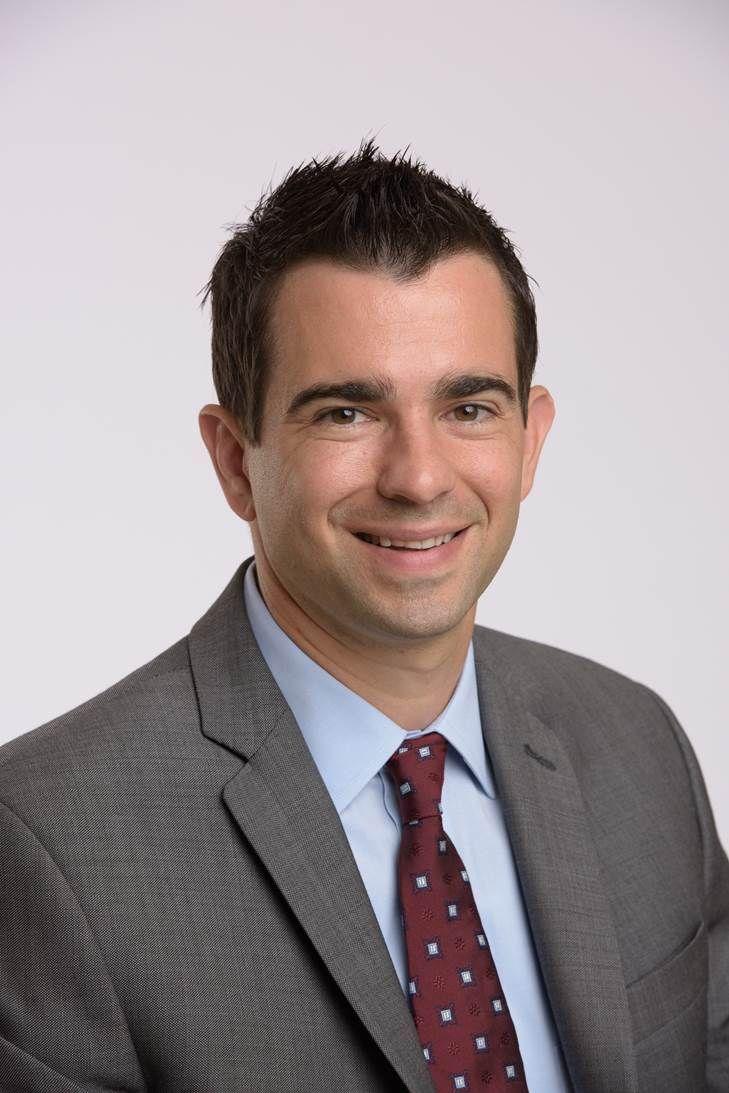 Moneta Group is pleased to announce the promotion of KIM JOHNSON, MBA, CFP, to principal on The Compardo Team. Johnson previously served the team as a professional consultant and also held the position of vice president at Brownson, Rehmus & Foxworth in Chicago. She earned her MBA in finance and strategy from the University of Chicago Undergraduate School of Business and serves the community as past president of the board of trustees with Forsyth School and currently on the board for Marian School.
Siteman Cancer Center at Barnes-Jewish Hospital and Washington University School of Medicine has been awarded an "exceptional" rating, the highest possible, by The National Cancer Institute (NCI). The award is based on a rigorous review by NCI and recognition of leadership, scientific merit, integration and the depth of clinical and research programs.
Airport Revenue News (ARN) recently named RHONDA HAMM-NIEBRUEGGE, director of Lambert-St. Louis International Airport, as director of the year within the medium airports category. Hamm-Niebruegge also co-chairs the Airport Council International and sits on the U.S. Government Affairs Committee.
The Saint Louis Zoo announced the promotion of DUSTIN DESCHAMP to vice president, internal relations, in which he will direct several departments. Deschamp is also a licensed attorney and provides legal counsel to the zoo. Prior roles include director of human resources at the zoo, associate attorney at Copeland Thompson & Farris and Greensfelder, Hemker & Gale. He earned a Juris Doctor degree from Saint Louis University School of Law and serves the community via Big Brothers Big Sisters of Eastern Missouri and Focus St. Louis.
The Women's Business Development Center recently presented TRACI O'BRYAN, president and CEO of Arcturis, with the 29th Annual WBE of the Year Award at a Chicago reception. The organization celebrated its 29th Annual Entreprenurial Woman's Conference. Arcturis, founded in 1977, is one of St. Louis's largest WBEs.
Crown Center for Senior Living is pleased to announce KATIE GARLAND as its new social service coordinator. In this role, Garland will coordinate with residents, families and colleagues to provide referrals, case management and counseling. She holds dual masters degrees in Social Work and Public Health from Washington University in St. Louis and previously served as healthy communities program manager at Trailnet.
FOCUS St. Louis proudly announces the 30 young professionals selected for the Fall 2015 class of Emerging Leaders, a program which offers leadership and management skills. The Fall 2015 Class: PAUL BLASKIEWICZ, Ameren Corporation; TORI GALE, Gateway Men's Chorus; ALLIE CICOTTE, The Clark-Fox Family Foundation; MICHAEL HAMBURG, Twain Financial Partners; ARIANA EASTERLY, EAGLE College Prep; BLAKE HAMILTON, The International Institute of St. Louis; RONKE FALETI, Wells Fargo Advisors; LESLIE HARDY, St. Louis Children's Hospital; JON FRANKO, Gorilla 76; VICKIE HARRIS, St. Louis Community College at Florissant Valley; KAYLAN HOLLOWAY, Saint Louis Public Schools; LIZ PUND, Skinker DeBaliviere Community Council; MADISON HRDLICKA, Standing Partnership; JUSTIN RAYMUNDO, Diversity Awareness Partnership (DAP); VIN KO, St. Louis Mosaic Project; BRIAN SABIN, Capes, Sokol, Goodman & Sarachan, P.C.; JESS LUTHER, St. Louis Public Radio 90.7 KWMU; AMITA SHAH, Wells Fargo Advisors; JORDAN MANDEL, Saint Louis Zoo; SARAH KATHLEEN SMITH, St. Louis Arc; KIRSTEN MARKLIN, HOK; SAMANTHA STANGL, St. Louis County Children's Service Fund; SARA MCCLENDON, Osborn Barr; LUTHER TYUS, St. Louis City Police Department; NOEL MCKAY, Horizon Housing Foundation; DANIELLE WASHINGTON, Wyman Center; Y'LONDA MITCHELL, Safe Connections; LINDSEY WEATHERBY, Special School District; DEIDRE POWELL, City of East St. Louis; ALEXANDRA WILLIS, Fathers' Support Center, St. Louis.
Be the first to know
Get local news delivered to your inbox!