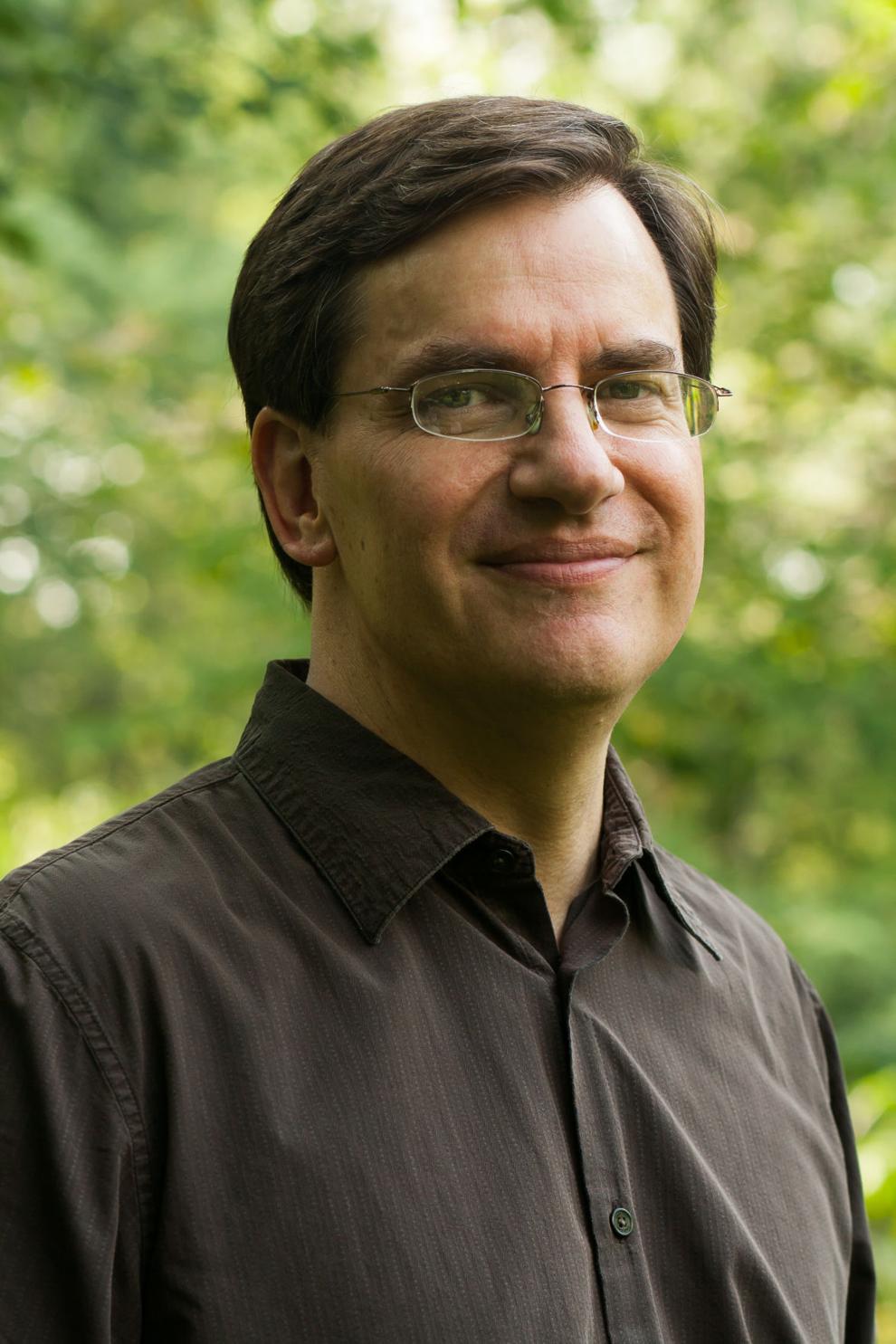 In Andy Mozina's debut novel, Contrary Motion, our protagonist Matt is newly divorced, dealing with the death of his father and preparing for a major audition for a harpist chair at the St. Louis Symphony Orchestra.
Mozina, who lived in St. Louis while obtaining his PhD from Washington University, delves into Matt's anxiety and frenzied life with humor and nuance. Mozina will be at Left Bank Books on Wednesday, August 17 to discuss Contrary Motion.
Below, Mozina (also a professor at Kalamazoo College in Michigan) talks about his inspirations for the novel, his time spent in St. Louis and more.
Ladue News: You lived in St. Louis while earning your PhD. Where were your favorite places to go?
Andy Mozina: I lived in St. Louis from 1992 to 1999. My wife and I lived in an apartment on Pershing, east of Skinker, and a house in Richmond Heights. So many favorite places! Ted Drewes, of course, and Mr. Wizard's on Big Bend. We also spent a lot of time in the [Delmar] Loop. A great Thai restaurant on Delmar I'm forgetting the name of; the Tivoli, before and after the grand renovation; Blueberry Hill; Café Chaos, which I believe is no more; Left Bank Books, etc. Loved riding on the bike paths in Forest Park. Finally, a shout-out to Mercy Hospital where our daughter was born just before we moved to Kalamazoo.
LN: How did you initially develop an interest in writing?
AM: As a kid I was into science fiction and fantasy, stuff like The Lord of the Rings and Asimov's Foundation trilogy. In high school I wrote a re-make of a Ray Bradbury story, "A Sound of Thunder," and my teacher sent it to Bradbury who wrote me a very nice letter. Trying to be a writer was in the back of my mind after that.
LN: What inspired you to write a story about a harpist?
AM: Probably because my mother was a hospice volunteer and my wife was a harpist. My mother sent me a picture from a newspaper of a harpist playing bedside for a hospice patient. I started to think about a harpist who played in those settings and who also had ambitions to win a seat in an orchestra.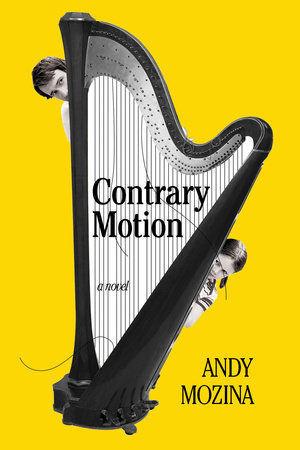 LN: What kind of research did you conduct for this book?
AM: I interviewed a number of harpists, some who performed in hospice settings and some who played in orchestras or knew the audition process. I also spent some time as a hospice volunteer myself. Then there's a lot of little stuff I had to research, medical stuff, locations, etc.
LN: What did you learn about gender stereotypes while writing this book?
AM: Well, generally speaking, I think gender works on two levels: the prevailing social gender context, which is where the stereotypes form, and then the individual gender-related negotiations a person engages in with themselves and the people they're close to, which allow for non-stereotypical possibilities. Matt, the novel's protagonist and a straight guy, gets into harp playing to impress a particular young woman, which is stereotypical male behavior, and ends up at odds with a societal expectation that harp is played by women and gay men. And there are other ways in which he's at odds with social gender expectations: he's not a confident person, he's not a traditional breadwinner, and he doesn't want to be the sort of father who focuses on his career and leaves raising his daughter to her mother. Then depending on whether he's with his ex-wife or his current girlfriend, he experiences his masculinity differently. If I discovered anything about gender stereotypes in writing this book, it's probably that people need one-on-one support to live their gender in the way that's best for them; the farther from the stereotype they tend, the more support they need, the more important being in the right intimate relationships is. 
LN: Did you infuse any of your own personality into Matt? If so, what?
AM: Oh, gosh, that's tricky. The short answer is "of course." Matt c'est moi! How that happens is complicated, though. Most novels are at least a little bit larger than life, so you tend to exaggerate things. So Matt is more anxious and a much harder worker than I am, but I know what it is to be a somewhat anxious hard worker. Matt's a lot more reckless and unstable in his relationships than I am, but I know what it's like to be romantically confused. I think in general he's a little more lost than I am (I hope!).
LN: What are you working on next?
AM: I'm into some new stuff, but I don't want to jinx it by talking about it!
Learn more about the event at Left Bank Books here.