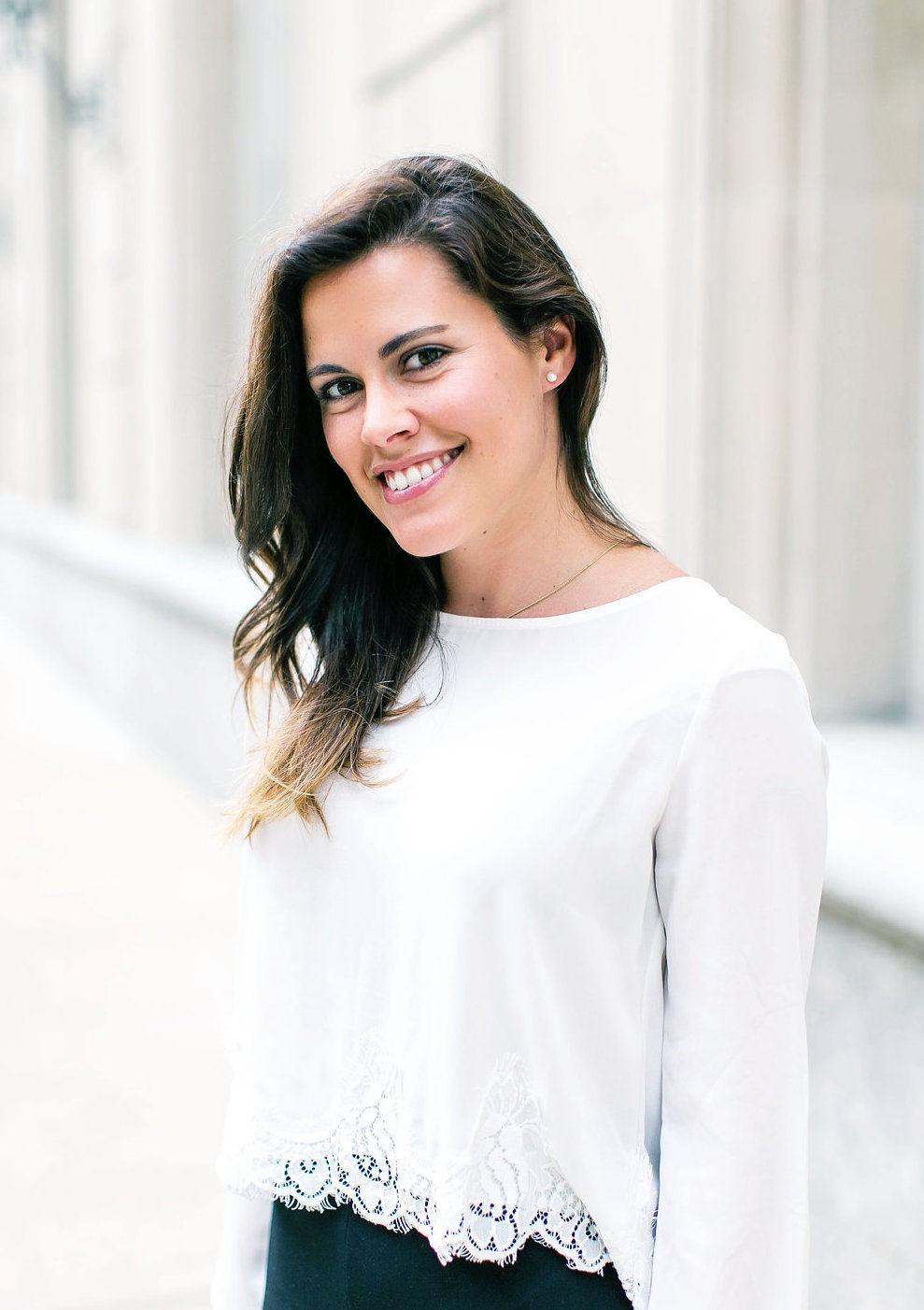 We all like our comfort spots, whether they be a restaurant, bar or nightlife destination. But what if you wanted to branch out? Olio City, a new app created by Ellen Prinzi, is here to help.
Olio uses a unique algorithm to not only find the best restaurants and events in St. Louis, but to also create personalized recommendations. Content is curated by local experts, including food writers and even notable celebrities in the area. The app is currently in play here and Chicago. It's free for the first city you choose.
Prinzi, who's from Kentucky and has lived in St. Louis since 2008, won an ArchGrant in November 2015 for her idea for Olio. After launching the app in April, she says reactions have been overwhelmingly positive. We recently sat down with Prinzi for a Q&A.
LN: What brought you to St. Louis?
EP: I moved here from New York City to work for the St. Louis Cardinals. Kentucky's a small piece of the puzzle. I worked in the Bay Area for four years and then New York City and then here — kind of all over the place to get back to this part of the country.
LN: Did you know anything about app building before you created Olio?
EP: For me, it was all about really understanding the problem. I'm more the CEO. It was finding that partner who could put my vision through design and tech and bringing that to life. And our CTO, Chris DeGroat, and the design firm, BC Designers, are two people that are on the team that brought [the app] together.
LN: What inspired you to create Olio?
EP: I've always had a love of travel. And I was living in San Francisco 10 years ago when Yelp came out. And if you think about it, the last great innovation in the travel and city discovery space was through review-based sites. That was over a decade ago. And more and more information is just being put into the internet, and there's no real curator of those.
I have been traveling for years and have this pain-point of sitting in a hotel room, Googling random stuff or reading reviews. This whole process can take up to 30 minutes, and you're not even guaranteed the right answer... Statistically, millennials prioritize experiences over material things. It's just the timing of Olio and being a millennial myself, it was such a glaring need. So that's what really drove me to create something that would be that go-to for that.
And to be honest, I've lived here since 2008. It took me creating Olio to really kind of get under the hood of all the amazing, not only places to eat, but neighborhoods and how cool St. Louis really is. 
LN: What have you learned about St. Louis since making this app?
EP: How diverse of a community it is. Everyone who's from here is born with this hardcore love of St. Louis... And being kind of an outsider at one point — I don't feel that way now because I've got kids of my own I'm raising here — and really understanding where that love comes from.
LN: How long did you work on it before you launched in April?
EP: From idea to launch was a year and a half. But from the first day of [development] was November to April — when we were actually building it.
LN: Olio is in Chicago as well. What other cities are you planning to expand to?
EP: Our focus right now is getting it right in these two markets, in Chicago and St. Louis. Ultimately, we want to be in every major city in the world. And we really want to start this movement in the Midwest, so we're looking at Nashville, Minneapolis, Kansas City, those kinds of cities next before we arrive in New York or a San Francisco.
LN: You also have celebrity influencers on Olio. Can you talk more about that?
EP: The famous local guide section is about seeing a city through some of the city's most famous or notable locals... I think it's very interesting to see where some of your favorite people that you gravitate toward like to eat and drink because that's what this app is about — the best eating/drinking events the city has to offer.
LN: What new influencers do you have coming up?
EP: Katie Collier of Katie's Pizza & Pasta Osteria... And we are going to be having Nelly sometime over the summer. In Chicago, I'm not going to name names, but we're going to have a Cubs player.
LN: What do you think Olio brings to the table that other rating apps or preference apps don't?
EP: Our model is not crowd-sourced. All of the leading competitors or companies in this space are crowd-sourced. We think that while that is an important piece of the puzzle, it's not the puzzle... We're only pulling from the best resources, and then we're taking it a step further and personalizing it. It really is how like Netflix — to make an example from a company that everybody knows — learns the movies you like, and they make recommendations based on what you've watched.
[Search engines are] the number one place people go whenever they're planning a trip... If you type in 'the best sushi in Chicago,' the third answer is an article from 2012. You're literally at the mercy of how good what you're looking for's SEO (search engine optimization) is. There has to be a better way, right?
LN: How has Olio grown since you launched?
EP: Not only have our internal projections been triple what we wanted in the beginning, but we have a lot of partnerships in the works. I couldn't be happier with the last eight weeks and where we're going. I hope to stay on this trajectory.
Download Olio City here and follow them on Facebook and Twitter.