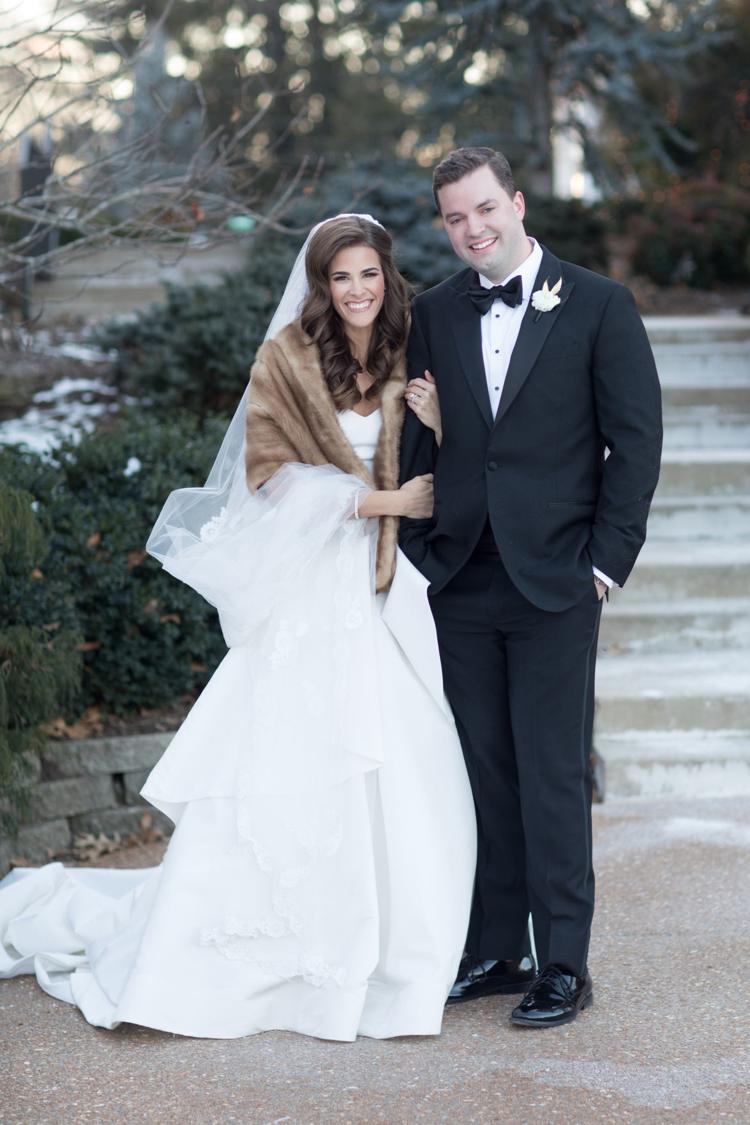 Amy Schnoebelen & Michael Looney
Mark and Judy Schnoebelen of St. Louis are pleased to announce the marriage of their daughter, Amy Elizabeth, to Christopher Michael Looney, son of Chris Looney and Chrissy Fiorella, both of Leawood, Kansas. The couple, who met at the University of Missouri – Columbia, wed on December 31, 2017, and welcomed the New Year as newlyweds.
The bride is a business analyst for Cerner in Kansas City, Missouri. The groom is a benefits consultant for Bukaty Companies in Leawood. The ceremony, officiated by Father John Shamleffer, took place at St. Gabriel the Archangel.
The couple gave guests plenty to celebrate on New Year's Eve, as they greeted 2018 with hats, noise makers and a rain of confetti at their Missouri Athletic Club reception. Family and friends danced the evening away to the music of Griffin and the Gargoyles, delighted to celebrate Amy and Michael's union. The bride and groom enjoyed their honeymoon in Kauai, Hawaii, and now reside in Kansas City.