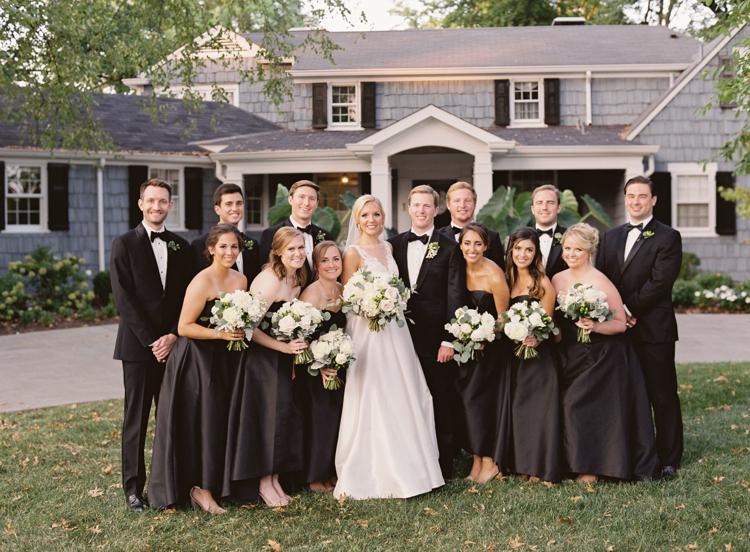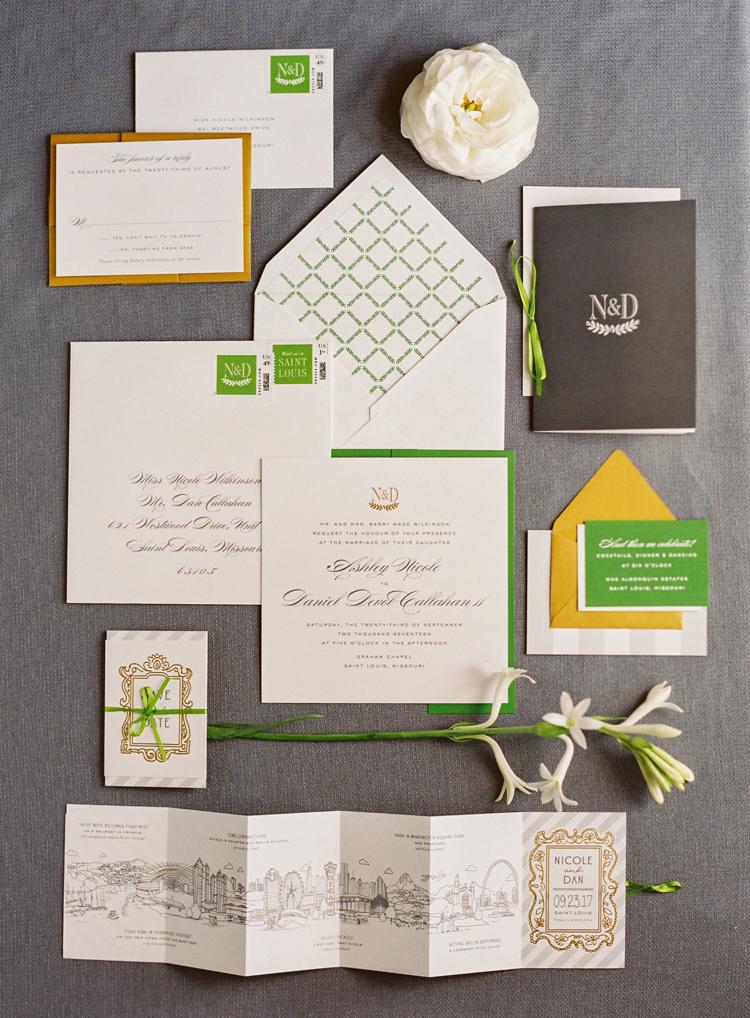 On a serendipitous sailing adventure with friends in Croatia, Nicole Wilkinson met the man who would become her future husband: Dan Callahan II. "We had several mutual friends but had never met each other prior to the trip," Nicole says. "It was definitely 'interest' at first sight!"
Dan, a St. Louis native, and Nicole, from Dallas, kept in touch and began dating shortly after the Croatian vacation. The couple eventually moved together to Chicago in 2016. And soon, Dan was conspiring with Nicole's brother, Aaron Wilkinson, to plan a surprise proposal. "Dan was out of town at a bachelor party in Nashville," Nicole says. "It was my birthday weekend, so my brother flew up from Houston to stay with me while Dan was gone."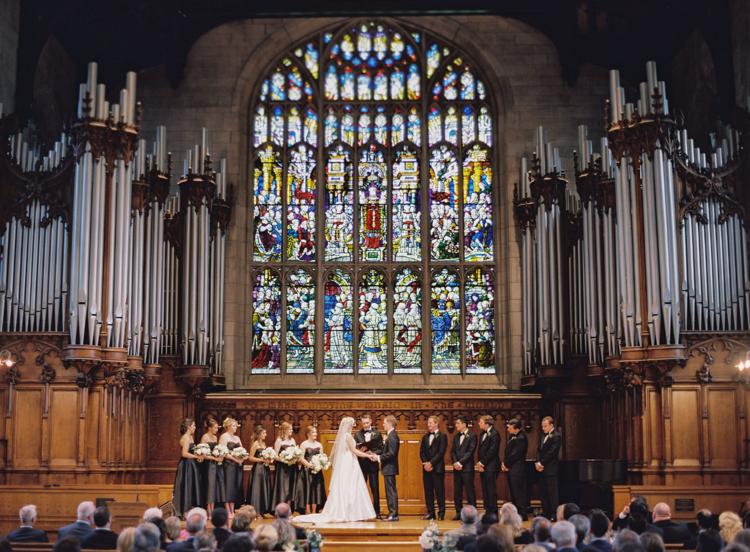 Little did Nicole know, the proposal plan was in motion. "My brother was in on the whole thing," Nicole says. "Dan was supposed to fly back Sunday night from Nashville, so Sunday morning my brother and I went out for a walk, and my brother suggested we go to Washington Square Park to take some pictures."
As the siblings arrived at the park, there was Dan, sitting on a bench with all of his luggage. "He had flown in early that morning to surprise me," Nicole says. "As soon as I saw him, I knew what was going to happen. He had a very nice speech, and my brother was there to take lots of pictures throughout the proposal. To add to the surprise, when we got back to our place, Dan had flown in all of our parents to celebrate with us!"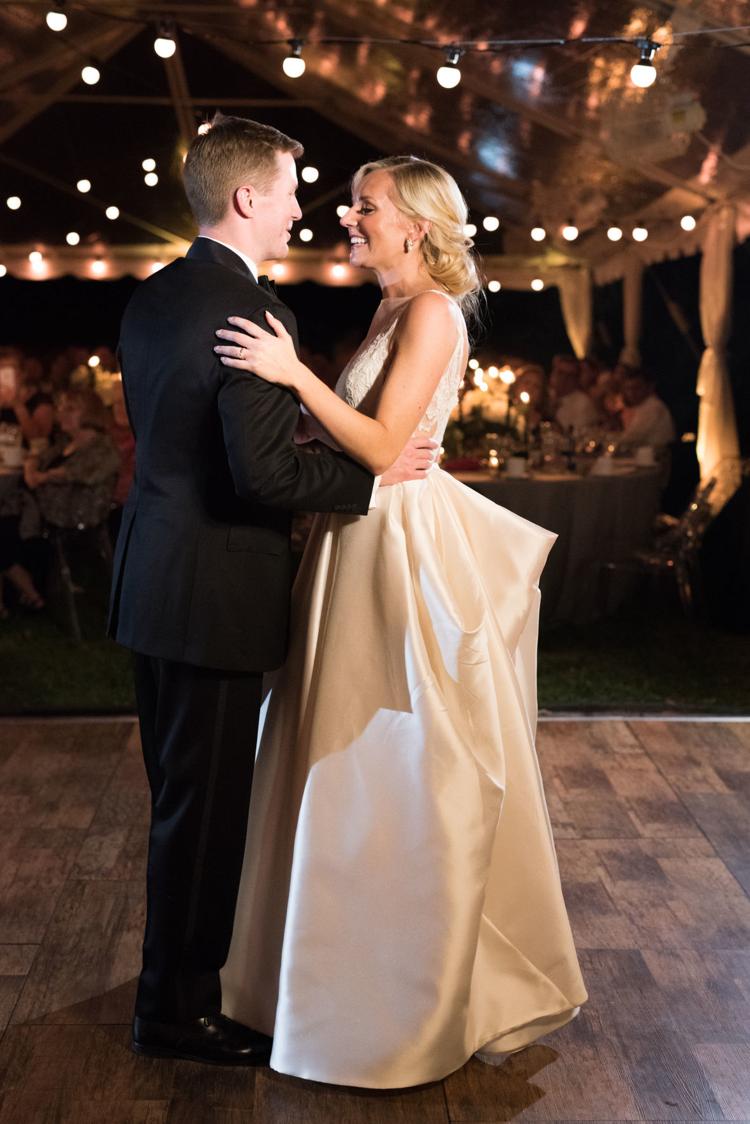 When it was time to put together their big day, it was only natural for the pair to coordinate the nuptials around their beloved family. "We wanted the overall vibe to be relaxed and fun and very family-centric," Nicole says.
To ensure they were surrounded by family during the wedding, Nicole's brother, Aaron, who had played such a pivotal part in the proposal, officiated the ceremony, and the reception was hosted at Dan's parents' home in Glendale. "We also made sure we had time to enjoy the full cocktail hour, so we had the chance to visit with family and friends," Nicole adds.
Nicole's most cherished moment of the big day was her time on the dance floor with her dad, Barry Wilkinson. "We started off with a very traditional dance to Frank Sinatra's 'The Way You Look Tonight,' then busted out the dance moves with upbeat music to surprise the guests!" Nicole says. "We practiced the dance for months and kept it a secret from everyone."
The newlyweds spent an action-packed two-week honeymoon amid the striking mountains and stunning beaches of Thailand, visiting Chiang Mai, Bangkok and Phuket.
The happy couple lives in Clayton; Nicole is employed at Deloitte, and Dan works at PNC Bank.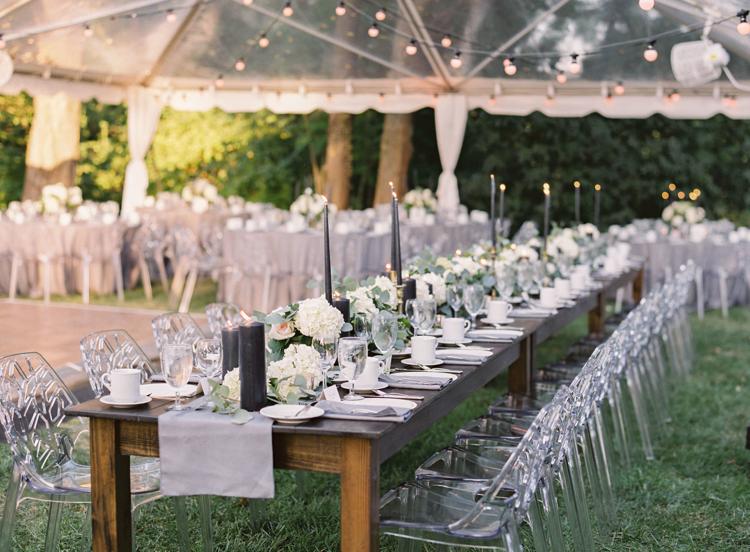 Details | Nicole & Dan
THE DATE: Sept. 23, 2017
THE BRIDE: Nicole Wilkinson
THE GROOM: Dan Callahan II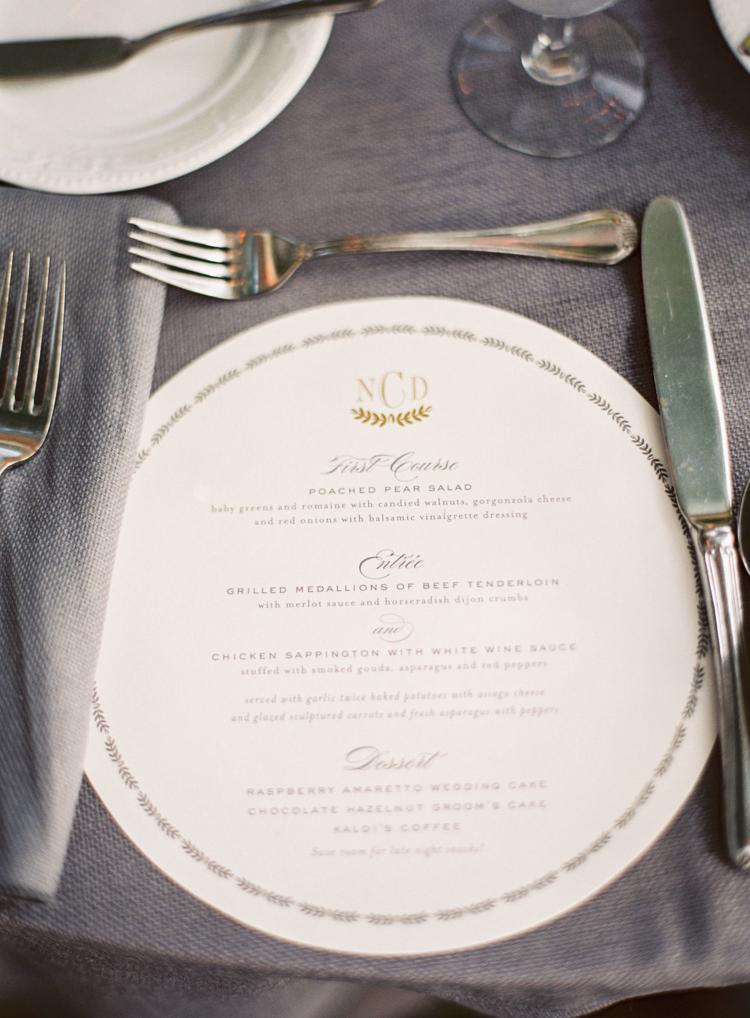 THE BRIDE'S PARENTS: Beverly and Barry Wilkinson
THE BRIDE'S GRANDPARENTS: Alphaleda Vaughn and Weida Wilkinson
THE GROOM'S PARENTS: Dan and Sue Callahan
THE GROOM'S GRANDMOTHER: Lois Trost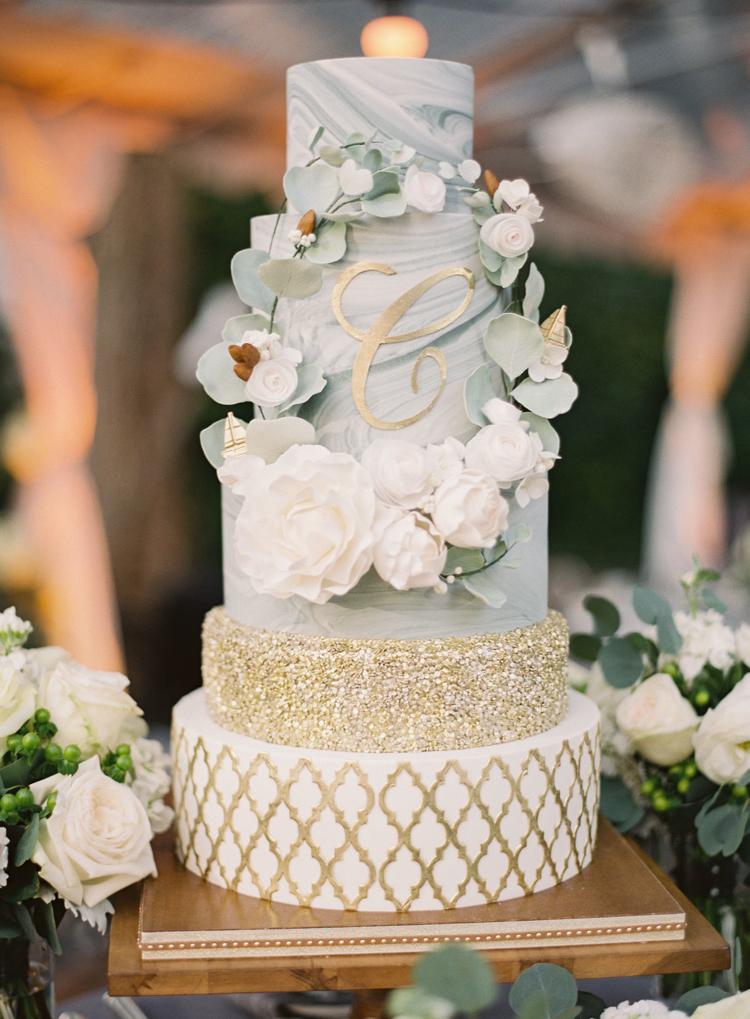 THE MATRON OF HONOR: Mallory Martin
THE BEST MAN: Chip Callahan
THE BRIDESMAIDS: Brenda Coad, Deena Gauntt, Elizabeth Oyler, Andrea Ramirez, Carrie Chykaliuk
THE GROOMSMEN: Bryce Gerber, Derek Nelson, Tyler Rainey, Austin Scheffy
THE OFFICIANT: Aaron Wilkinson
THE CEREMONY: Graham Chapel at Washington University in St. Louis
THE RECEPTION: The Callahan residence in Glendale
THE WEDDING DRESS: Lazaro
THE MAKEUP: Danielle Style
THE HAIR: Danielle Style
THE BRIDESMAIDS' DRESSES: Alfred Sung
THE RINGS: The Diamond Shop
THE FLORIST: Bloomin' Buckets
THE CAKE: De la Crème Creative Studio
THE BAND (MUSIC): Spanky Entertainment's Dueling Pianos
THE PHOTOGRAPHER: Brett Heidebrecht
THE VIDEOGRAPHER: PenWeddings
THE INVITATIONS: Cheree Berry Paper
THE WEDDING PLANNER: Absolutely IN!
THE CATERER: Westwood Catering
Be the first to know
Get local news delivered to your inbox!