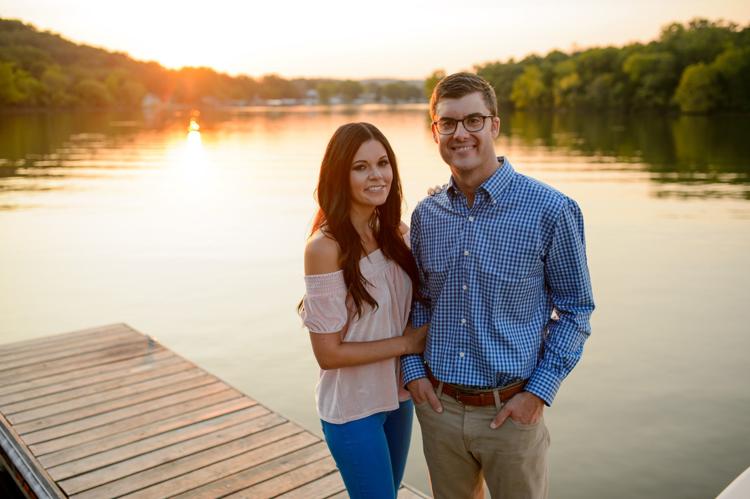 Susan and Kent Perrin of Glendale are pleased to announce the engagement of their son, Blake Edward, to Jennifer Lauren, daughter of Pamela and Michael Tashman of Houston. The couple plans to wed on September 1 at The Lodge at Old Kinderhook at the Lake of the Ozarks.
The future groom graduated in 2004 from Chaminade College Preparatory School. In 2008, he earned bachelor's degrees in finance and economics, with financial applications, from Southern Methodist University. Blake also earned his project management professional certification in 2013. He is a member of the Pi Kappa Alpha fraternity. He works in business development at Aurora Technologies, Inc.
The bride-to-be graduated in 2009 from Southern Methodist University, with bachelor's degrees in corporate communications, Spanish and history. In 2012, she earned her juris doctorate at New York Law School. She is a member of the Alpha Chi Omega fraternity. Jennifer works in business development at CSI Technologies.
Blake and Jennifer met in 2012, when the bride-to-be returned to her hometown of Houston after having completed law school, and the future groom transferred to the same city for a new job opportunity. They both shared several mutual friends from their time at Southern Methodist University. Jennifer took a friend's advice and asked Blake to dinner. Five years later, Blake proposed to her at the Blue Heron Restaurant, their favorite eatery at the Lake of the Ozarks. The couple enjoys sporting events, boating, travel and spending time with their dogs, Baxter and Nacho. They plan to reside in Houston.