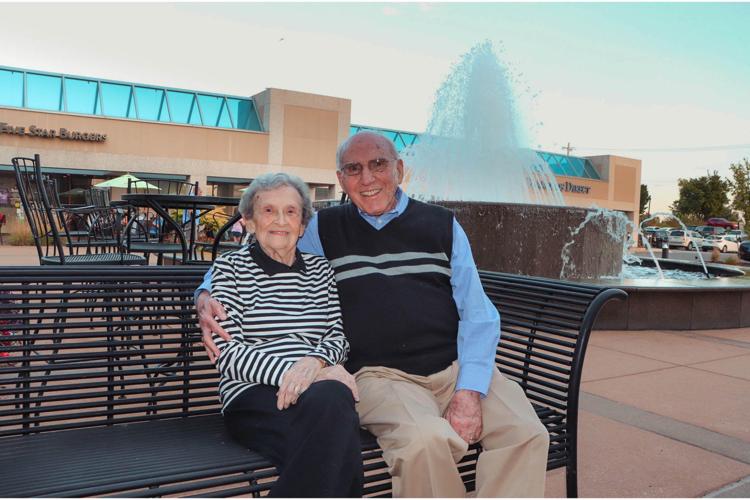 Marilyn and Milton Schraier celebrated 70 years of wedded bliss on Sept. 26. Milton met Marilyn at a dance hosted by B'nai Brith, where he walked over to her and asked for a dance. He claims the moment was "love at first sight."
Today, the couple has three children, six grandchildren and three great-grandchildren. Mark married Adeline and has two children, Allison and Randy. Allison married Eric Galanti and has two children, Morgan and Graham. Earl married Pat and has two sons, Corey and Kyle. Corey married Kyla and has one child, Sam. Kyle's longtime girlfriend, Amy Lansford, is considered part of the family. Alene married Jon Becker and has two sons, Matt and Josh. Matt married Melissa.
Today, Marilyn and Milton, affectionately known as "M&M," still hold hands as they walk every morning to St Louis Bread Co. at Saint Louis Galleria for coffee. The family celebrated the couple's milestone anniversary at Il Bel Lago in Creve Coeur.