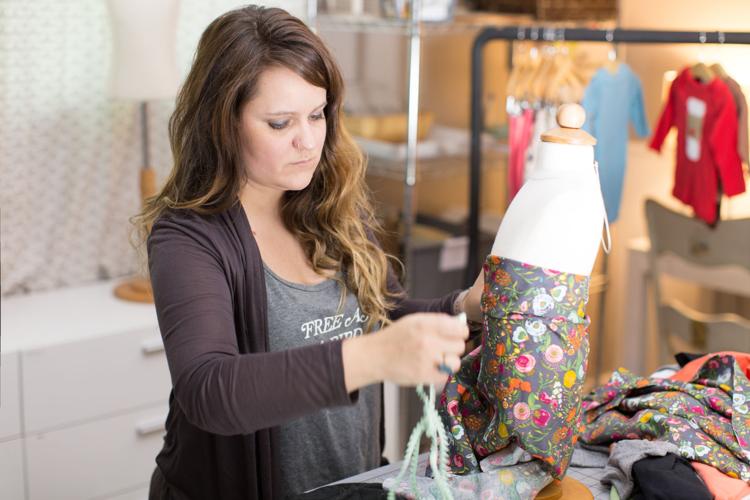 "Easy as pi." "Cactus makes perfect." "Anything's popsicle." "I got your back … pack." Jen Shank has been told time and again she speaks in puns. And in recent years, those witty phrases have made their way onto her free-spirited line of handmade children's clothing: Swanky Shank.
As a youngster, Shank channeled her creativity into a variety of media, from sewing, paper-crafting, painting and stamping to photography and writing – and even cutting the hair of her Barbie doll and furry cat. As she grew up and became a preschool teacher, she never lost her self-described "childlike imagination." In 2006, her daughter was born – and just a few years later, so was the idea for Swanky Shank. "The creative force burst the levees," she says, explaining that her baby became a cute new canvas for all of her artsy creations.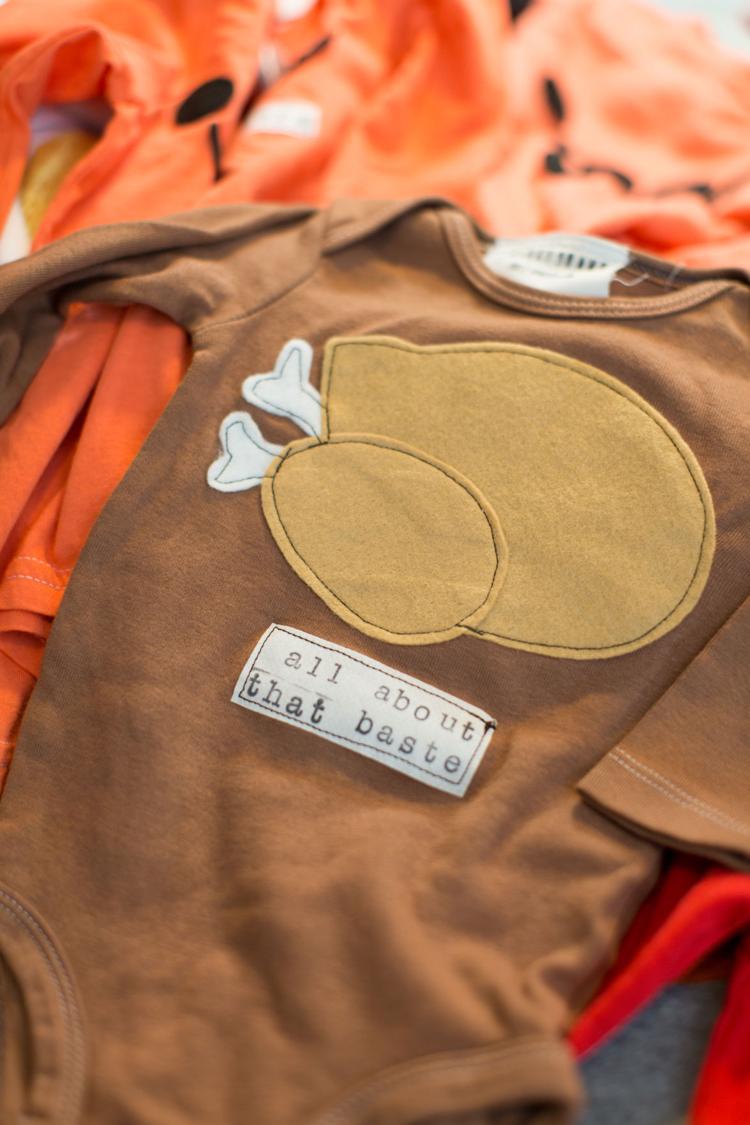 Swanky Shank, which officially launched in 2011, offers one-of-a-kind pieces that parents can't find in big-box stores, Shank notes. Amid an adorably decorated design studio in Ellisville, where canvases of swanky models cover the walls and music blasts in the background, Shank says she is constantly coming up with new pieces to add to her line for girls and boys – from babies through size 8.
"We have taco Tuesdays and love to laugh as we sew, dye, cut and create," she says. "My kiddos [10-year-old Cesilia and 7-year-old Ollie] pop in and out and have been known to create their own little masterpieces alongside us – and they love modeling their mom's clothes!"
Many of Swanky Shank's T-shirts, long-sleeved shirts, tank tops, bodysuits, skirts, pants, hats and onesies are hand-dyed, hand-stamped and hand-cut from rare fabrics like duck canvas, with unexpected embellishments such as bows, frills, fringe, flowers, elbow and knee patches, and custom stamping. "We also love buying designer fabrics on spoonflower.com, and we nab vintage fabrics whenever we find them," Shank says. "We try not to use too common of fabrics so we can stay unique and free-spirited like we love."
Shank keeps the clothing modern with a vintage twist by mixing quirky colors, whimsical illustrations and comical typography. "Whether I am hiking with my family or attending a live performance at the Fox Theatre, I'm always inspired by colors and beauty," she says. "I love pairing unusual colors like mint and burgundy."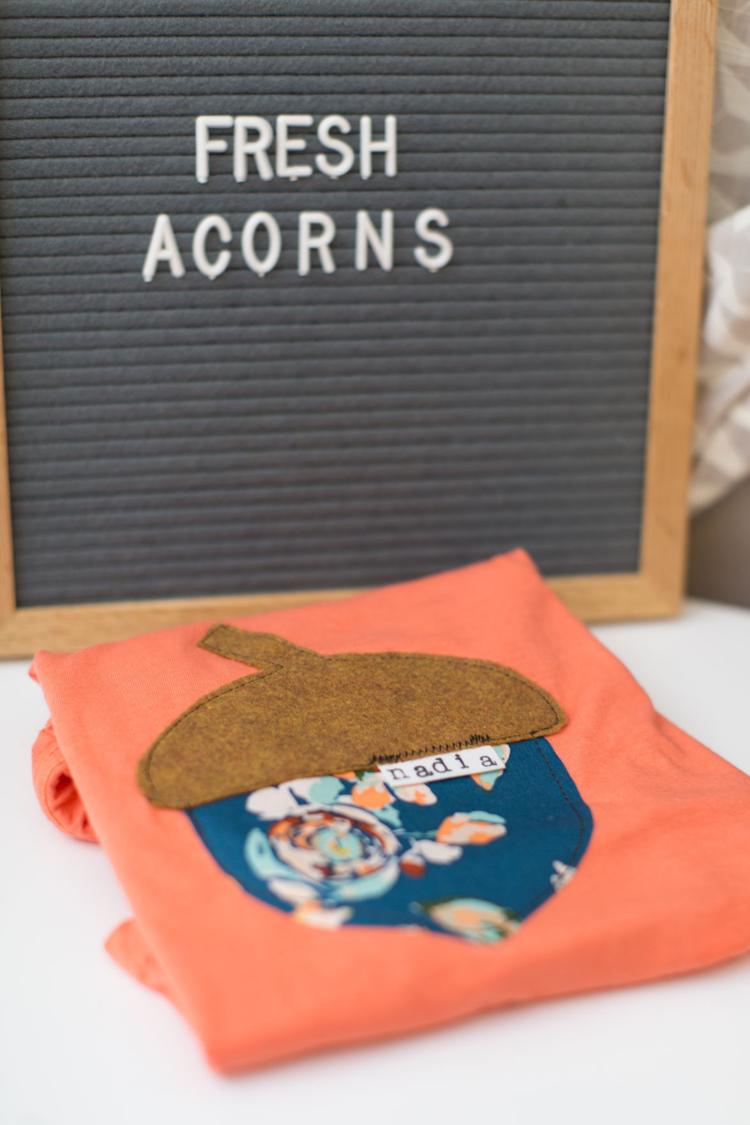 Just in time for fall, the line showcases shirts that say "Pump king," featuring a pumpkin, or "You're my boo," with a ghost. For the holiday season, kids' tops range from "A plateful of grateful" featuring a plate and silverware to "All about that baste," with a turkey. The most popular piece, a "Hello, my name is" hand-dyed onesie, also still is being offered, along with tees referencing the child's age, including "1 Month" or sibling "Big," "Mid" and "Lil." There are even "Thing 1" and "Thing 2" onesies (inspired by The Cat in the Hat by Dr. Seuss) available for twins. In addition to clothing, the line includes inspirational – and comical – notecards and magnets, with sayings such as "A latte love."
Although the children's clothing line is based in St. Louis, it can be shipped across the country from swankyshank.com or purchased at dozens of boutiques throughout the nation, mostly in the Midwest. "A common reaction I often hear is 'I wish I would have found y'all sooner!'" Shank says. "[That] makes my day every time."
Shank says her small business is doubling sales each year, and the staff also has expanded to six – not only to keep up with a growing waitlist for items but also to add new pieces to the line each month and contribute to the charitable cause The Gold Hope Project, which provides free portrait sessions to children battling cancer. "No matter how large we grow, we will always deliver the handmade touch – because that's who we are," Shank notes.
As she works on new holiday-related designs, Shank always keeps in mind the kids who will be wearing her fresh, fun threads. "It is such an amazing thing to connect with sweet moms across the world [who] trust me with making a one-of-a-kind piece for their most precious people, and that is such an honor," Shank says. "I get to sell my art, but I also get to participate in life stories by sending personalized gifts to loved ones, decorating for baby showers and 'swankifying' people's lives. That fills me with gratitude."
Swanky Shank, swankyshank.com