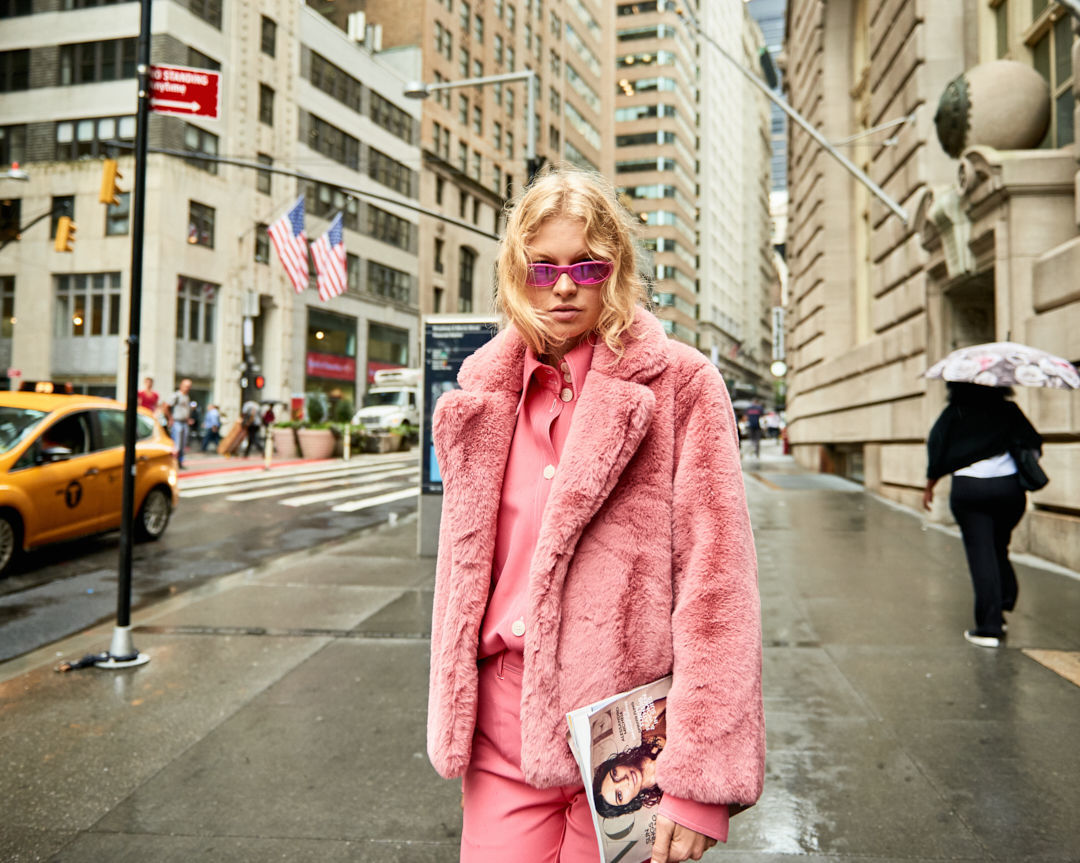 Holiday shopping can be incredibly frustrating – the crowds, the cold, the struggle to pull a festive look together. Or it can be incredibly passive – pajama-clad online shopping from your couch, crossing your fingers that size, style and quality work out when packages arrive at your doorstep.
But rarely is holiday shopping as delightful as what MERCH founders Tania Beasley-Jolly and Susan Sherman have dreamed up for the upcoming MERCH Mix Holiday Pop-Up on Nov. 20 and 21, when four covetable global brands – Mateo, Galvan London, Apparis and Jeffrey Levinson – come together for a festive shopping experience unlike any other.
Delivering on their promise of offering curated and experiential retail to the metro area, the event will take place at CAM in St. Louis' Covenant Blu-Grand Center neighborhood, giving attendees the chance to view exhibitions like "Stephanie Syjuco: Rogue States" and "Bethany Collins: Chorus" before they even begin to shop.
"CAM was a natural partner, walking through their exhibitions and then walking into and experiencing MERCH," says Beasley-Jolly. "And Susan and I are very curatorial, so the brands we selected fit with the location because they're all conversation starters, almost like little museum pieces."
Guests will enjoy cocktails, a DJ and local vendors like fashion stylist Annie Heyward, who will be on hand to help pull together holiday ensembles.
Then, of course, the shopping. Not only will apparel and accessories be on display to peruse and purchase, but the creative minds behind the labels will be in attendance as well, giving shoppers the one-of-a-kind opportunity to meet with the designers behind the products and even tap their expertise for styling.
"To be able to speak with the people who designed the products, talk to them about their inspiration for the garments and accessories and even have them help you style it – where else do you get that opportunity?" says Beasley-Jolly.
Like all things that Beasley-Jolly and Sherman do, this particular grouping of designers was selected intentionally.
"When Susan and I started, we always knew that we wanted to do a multibrand event," Beasley-Jolly says. "And during the holidays, people are in the market for gifts and things for themselves for holiday parties, so that's why we chose the brands that we chose. Right now, people are very thoughtful as to what they are adding to their wardrobes, so with these four brands, maybe a person isn't purchasing something from all four, but you're discovering new brands, and you know you're not going to run into your next-door neighbor wearing the same thing."
The pop-up will include ready-to-wear apparel, accessories, outerwear and jewelry ranging in price points. Beasley-Jolly walked LN through each of the visiting brands as a sneak peek:
Mateo. Expect to find great gifts like stackable rings and eye-catching earrings from New York City-based jewelry designer Matthew Harris' Mateo. "He does a lot with pearls, but it's not like your mother's pearls," says Beasley-Jolly. "It's celestial, it's interesting, it's very elegant but modern. Some of the pieces are small-scale, but they still deliver a punch." Celeb fans include American actress Anne Hathaway, Barbadian singer Rihanna and former first lady Michelle Obama.
Apparis. Sherman and Beasley-Jolly found Apparis on Instagram and immediately fell in love with the modern vegan fashion brand, later meeting with the French founders in New York to see the garments themselves.
"Talk about timely – they're causing such a stir because it's almost like it's too good to be true," says Beasley-Jolly.
Apparis outerwear features sustainable, ethically conscious, vegan faux fur, in what Beasley-Jolly describes as "the most delicious colors you can imagine." Think jewel tones and camo and leopard, and all Apparis coats cost less than $300.
"The vision and mission of MERCH is what drew us," says Lauren Nouchi from Apparis. "[We want] to offer luxurious and fun-looking outerwear at an accessible price point. It's exciting to see the variety of people who are able to find their fashion voice through our statement pieces."
Jeffrey Levinson. Philadelphia-based Jeffrey Levinson previously worked for Jaguar, so when he shifted gears into handbag design, he brought his affinity for the automotive aesthetic with him. "They look like beautiful little M&M'S," says Beasley-Jolly with a laugh. She and Sherman love the high-lux, candy-coated finishes adorning his handbags, which often flash at red-carpet events, noting that the bags can be dressed up or down.
Galvan London. If you'd prefer your holiday look to be unique and more modern than traditional and stuffy, Galvan London is the luxury line you need to have your eyes on. "We were drawn to their modernity," says Beasley-Jolly. "They have taken this higher-end, event-driven attire and turned its on its head, so it's superchic but supercomfortable. It's almost like wearing a second skin or, like Susan says, sequined pajamas. So it's not only pretty, but it's functional and it can be dressed up and dressed down."
Galvan London earns rave reviews for its corseted jumpsuits, but Beasley-Jolly says the brand's accessibility overall was a main driver in bringing it to the metro area. "I'm not 5 feet 10 inches or a model, but I know that Galvan has something for me, whether it's a great forest green sequined blazer I can pair with leather leggings or their great separates," she says.
MERCH Mix Holiday Pop-Up runs Wed., Nov. 20, from 4 to 8 p.m. and Thurs., Nov. 21, from 10 a.m. to 4 p.m. at CAM. RSVP at eventbrite.com/e/merch-mix-holiday-pop-up-tickets-71556289789.