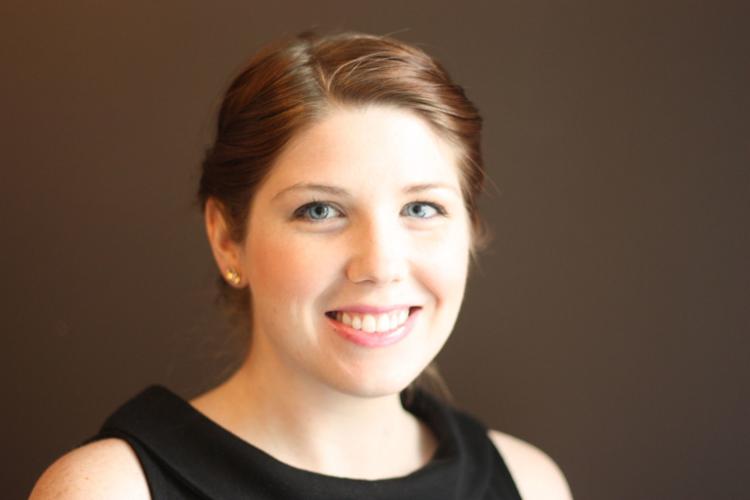 Claire Thomas-Morgan launched Vivi Design Studio in 2014 with four handmade girls' dresses. "I was making things for my daughter and kept getting asked where I got them, so I decided to start small and go for it," she recalls. She saw Vivi Design Studio – which was named in honor of Thomas-Morgan's late grandmother, Vivian Hillen, who had passed away the year prior and was, in part, responsible for Thomas-Morgan's early interest in fashion – as a way to fill a void in children's fashion between screen-printed tees and more pricey luxury brands. Over the years, the studio has expanded to include boys' and unisex items. LN spoke with Thomas-Morgan on her unique brand – each item is, in a way, bespoke – and how she hopes to see Vivi Design Studio grow in the future.
What is your background?
I graduated with a BFA in fashion design from Washington University in St. Louis, and also have an MFA in fashion merchandising from the Academy of Art University in San Francisco. I currently also teach in the fashion department at Wash U, and have previously worked as an associate designer and buyer for a former local company where I started and managed a small in-house knitwear line.
Do you do the designing as well as sewing? Is sewing done locally?
I design and sew everything in my studio. I am looking to find a local production team to help with brand expansion, but my goal is to keep everything in St. Louis. We have a wonderful community here that's really growing!
What inspires your designs?
Inspiration is constantly flowing. I'm always looking at what my kids are interested in and drawn to, and I usually start with my textiles. I'm always sketching, but once I find a great color and print story, I really get into creating the looks. I'm really inspired by the joy of childhood – kids' clothes are a chance to have so much fun with fabrics and designs!
Are all items made to order?
Everything is made to order, and my current turnaround is about one week. With made-to-order, I can do basic adjustments, like altering hem lengths, to better suit customers' needs. I do have some ready-made items from past collections for sale on my website, and those ship out in one to two business days. If a customer ever needs a rush order, I do my best to accommodate.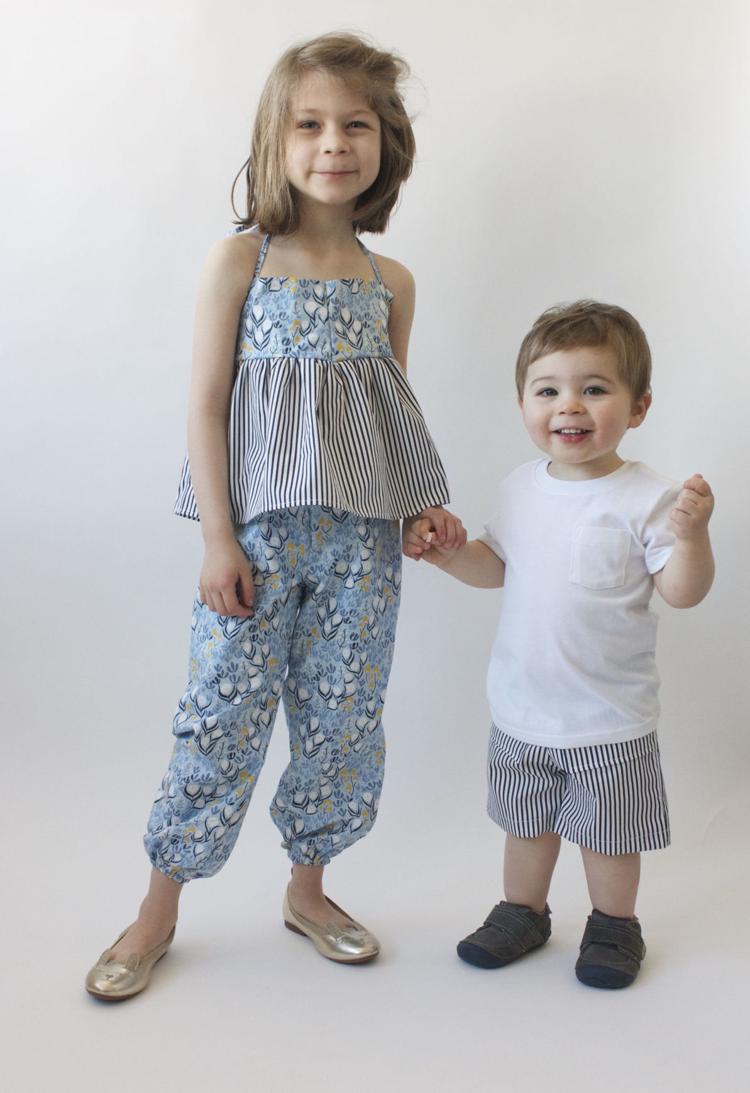 Are Vivi Design Studio items only available through the website, or are there ever size runs available at trunk shows/local boutiques?
I mainly do sales through the website, but will occasionally do events and trunk shows. I am looking to expand into boutiques and will be showing at Omaha Fashion Week in August.
How would you describe this season's look?
Spring/summer 2018 season has a mix of blue and white prints, plus a really soft lightweight Swiss-dot chambray. The designs are based on classic pieces – a wrap dress, an updated shift dress, a one-shouldered dress (my favorite style this season!), easy-to-wear shorts for boys and girls, and unisex joggers. Everything is done in a light shirting cotton that is comfortable to wear, but still looks put together. It's easy to care for too, a big plus for moms!
What's on tap for fall/winter?
I'm really excited for fall and am in the middle of sampling. The main fabric is a novelty solar system print, and the designs will be true to the line – modernized classics. Lots of asymmetrical details, ruffles and some good pieces for holidays.
What has been one of your favorite custom-order designs?
I love when I get to do a flower girl dress for a friend. Each one is unique, and I get to do some specialty things, like incorporating Swarovski crystals and fine laces. I am always open to special orders, if clients are interested.
Vivi Design Studio,7323 Lansdowne Ave., St. Louis, 314-662-8836, vivi-design-studio.com