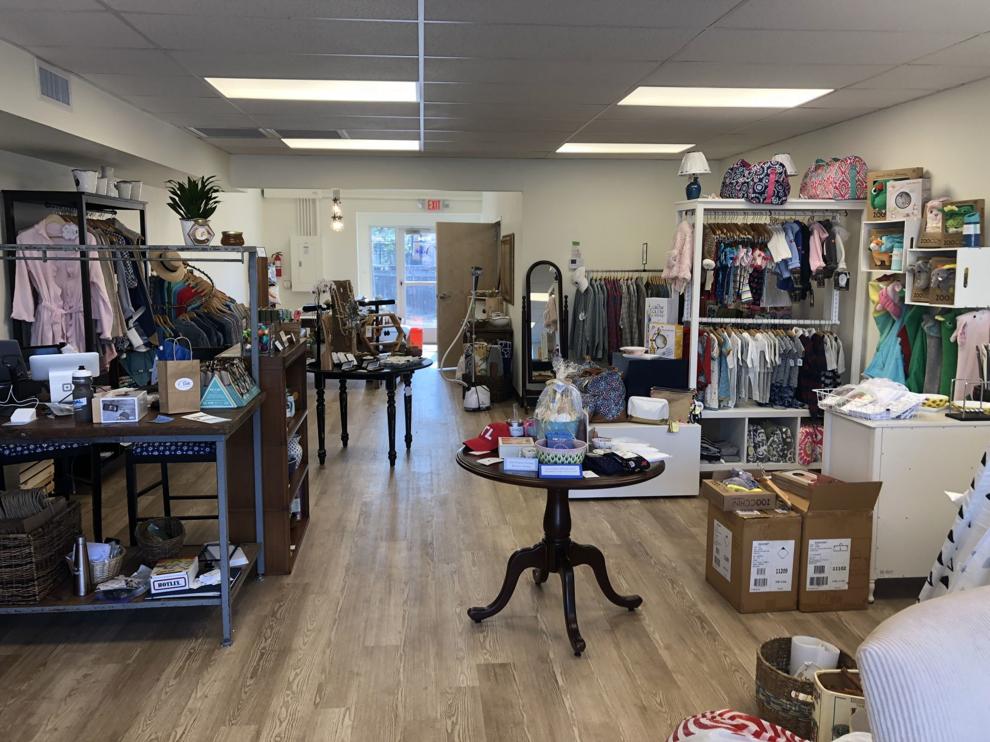 The Nook is more than just a new Ladue storefront – it's a place that combines shopping and educational classes with community and goodwill. Ladue News spoke with Mary Lemkemeier, founder of The Nook, about what visitors can expect to find in store and how The Nook has something for everyone.
Tell us a little about The Nook.
The Nook is a nonprofit retail store and gathering space in Ladue benefiting St. Louis Children's Hospital. Volunteers sell clothing, unique gifts and Missouri-made crafts. The space is also available for gatherings; you can host a game night or women's lunch. In addition, we offer classes and lectures provided by people in the community for both adults and children. We welcome people to help us create community! Come in for a cup of coffee, connect face-to-face with others, let your kids see our fun space, read the paper, pick up a hostess gift – all in one spot.
What sparked the idea for this store?
Many people volunteer, often at their kids' schools. Once their kids graduate, they are often looking for a new way to give back in a meaningful way. This, coupled with my interest in Children's, led me to believe that blending volunteering and fundraising while building community was a viable concept. The Nook is the result of many people's ideas, strengths and volunteer hours.
What kinds of items will The Nook carry?
The Nook carries men's, women's and children's apparel. We also carry unique gifts, many of which we can personalize while you wait. Out of 54 vendors, 20 are area artisans.
What products are you most excited to carry in your store?
We carry something for everyone! From fun men's socks to cozy women's bathrobes to Missouri-made honey, everyone who visits seems to walk away with a treasure.
How did you select the brands or items to be sold at The Nook?
My business partner, Laura Goodloe, and I discovered many vendors at the Atlanta Merchandise Market. We were careful not to duplicate area stores' vendors. Other vendors we found on family travels. The Best of Missouri [Market] at the Missouri Botanical Garden and area craft shows were our sources for area artisans.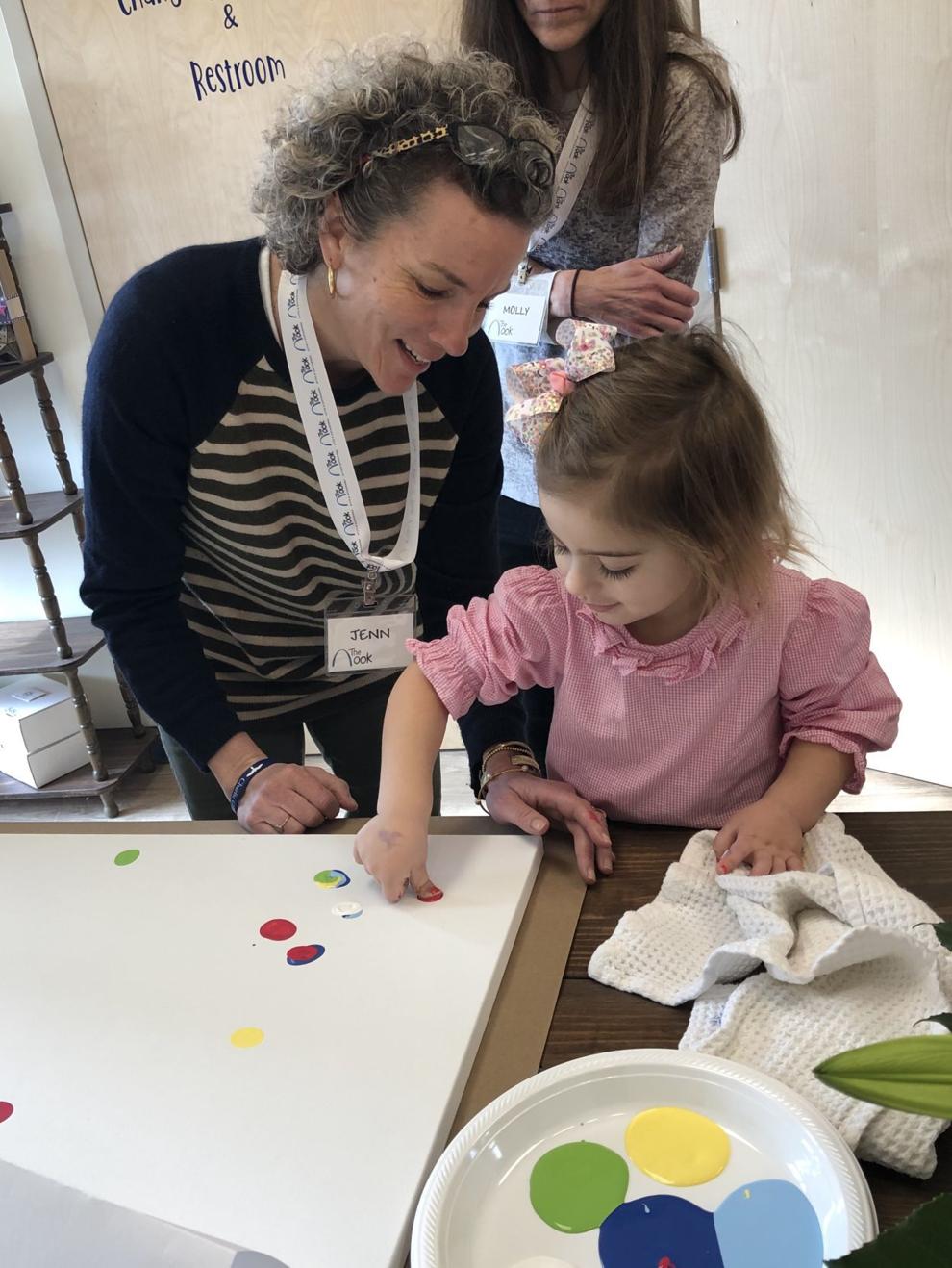 Tell us a little bit about the gathering component to The Nook. What kinds of events and classes will be hosted in the gathering space?
Our gathering space has two components. Anyone is welcome to drop in for a cup of coffee and a moment of relaxation. We have puzzles and games available, and there is a kids' play area. In the back of the store is a large table where we host our classes. This month, the adult classes include mahjong, flower arranging, honeysuckle removal and rock painting. Our kids' classes include craft time, story time, and a singalong. In March, look for knitting, The Nook book club, how to make a mobile, and anxiety and stress in children. Our space is also available for use during the day; groups are welcome to sign up to use it for a special occasion. Most classes are free with a suggested donation. You can sign up for classes on our website, by calling or by stopping by the store.
What makes The Nook stand out among other retailers in our community?
There are many wonderful retailers in our community, both for profit and nonprofit. Our volunteers welcome people to sit down, relax, work on a puzzle or meet new friends. The Nook is a place to shop, take a class, or relax, all while benefiting a great cause.
What inspired you to donate all proceeds to St. Louis Children's Hospital?
St. Louis Children's Hospital is a gem within our St. Louis community. Having used its services, served on the development board and volunteered in the schoolroom, I am appreciative of how much the doctors, nurses and staff focus on the whole child versus just the illness which brings the child to the hospital. Our goal at The Nook is to support Children's in its endeavor to provide an exceptional experience for all patients. The Nook's focus at this time is to raise money the hospital's schoolroom for the kids who are regular or long-term patients.
Is there anything else you'd like to share about The Nook?
I could tell you about our phenomenal team, who make sure that purchasing, volunteer shifts, accounting, Missouri vendors, events, our website and media all run smoothly. I could tell you stories of volunteers painting the walls, providing snacks, spreading the word and spending hours manning our checkout counter. I could tell you about my kids and husband, who have encouraged and helped me in this adventure. Instead, I will leave you with two words: bug candy.