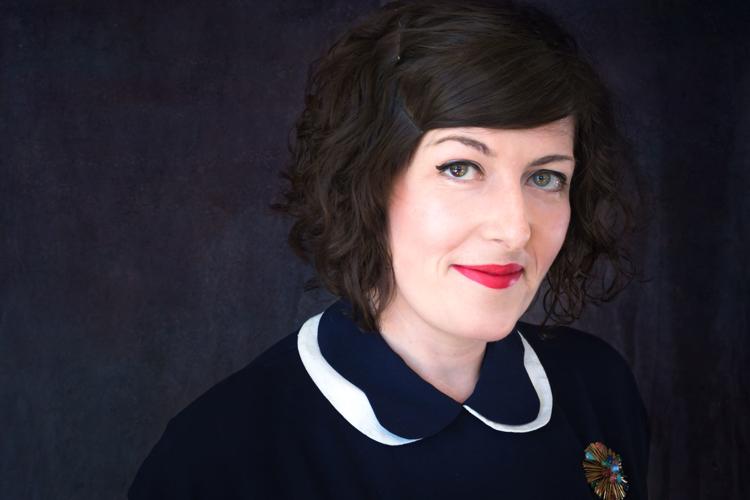 Beth Styles, co-owner of Parsimonia Vintage in St. Louis' Tower Grove East neighborhood, seems a true romantic, a visionary on a mission to help women find vintage pieces that accentuate the natural curves of their bodies. Located on South Grand, the eclectic brick-and-mortar shop grew from highly successful online and mobile pop-up stores. Ladue News talked to Styles about the transformation of Parsimonia and the vintage pieces she hopes will make you feel not only beautiful but also confident.
Tell our readers a little about Parsimonia.
We like to curate vintage pieces we feel you can mix and match into a modern-day wardrobe. One of the misconceptions of vintage stores is that it's all costume or really kitschy stuff, but we try really hard to show people that there is a place for this unique kind of clothing in modern wardrobe.
How would you describe your store?
It's a colorful shop – definitely eclectic. The inventory is mostly women's ready-to-wear pieces, and we even do slight alterations. Dresses and skirts are our best-sellers, but we also have some newer, complementary items: some jewelry made in-house, jewelry from local artists, body and face products, nail polish. We've been bringing in some new lines that have a vintage style, brands like Unique Vintage, Frock Shop and, starting in March, Emily + Fin.
Where do you source most of Parsimonia's inventory?
We have on our website, if people are interested in selling pieces, they can make a buying appointment to bring them in. Sometimes we have people bring in a relative's pieces and want a place for them where customers will really appreciate the style and its sentimental value.
How did you expand from a mobile store to a brick-and-mortar on South Grand?
My husband encouraged me to seek out a career that would make me happy for the rest of my life. I got into thrifting when I was young, and I had always loved vintage clothes. I grew up around women and family members who were always well put together. After the Etsy shop explosion, I decided to create an online store, and after realizing that food trucks were becoming big in St. Louis, I launched a vintage pop-up shop in a 1960s travel trailer named Holly. After a few years of hard work, the perfect spot opened up on South Grand, and I've been here ever since.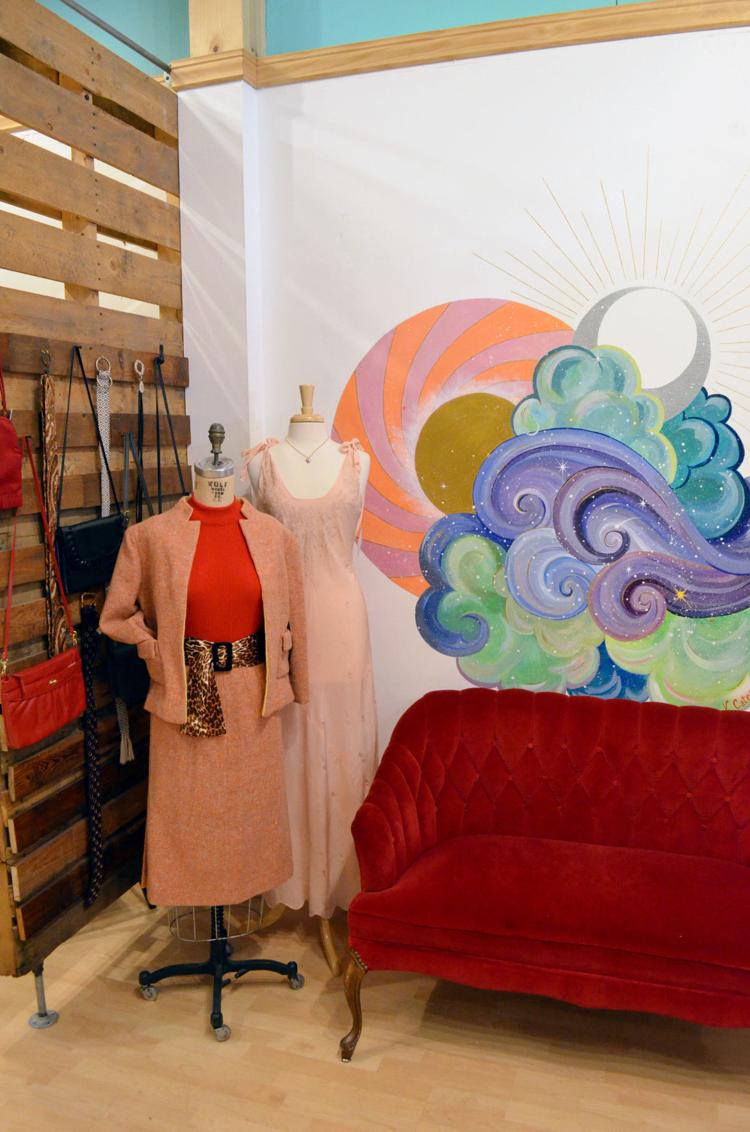 Who inspires your style and why?
I'm always ingesting the current trends, but I don't read many fashion magazines. Getting dressed in the morning is kind of the outlet for my creativity. I get dressed for myself. I appreciate it when my husband thinks I look nice, but I dress in the way that makes me feel confident and good about myself. That's what I want for all women: to go outside and be excited about who they are. I romanticize the previous era. I think we've lost some part of our culture where people want to walk out of the house every day presenting their best selves. In fashion today, everything has a shapeless style to it, and I think it creates an issue where women today aren't fully in touch with their bodies. I'm really passionate about helping women understand their bodies and embracing them no matter what shape they are. At the store, we take measurements and keep those on file for our customers so women can find the right silhouette to best complement their natural curves.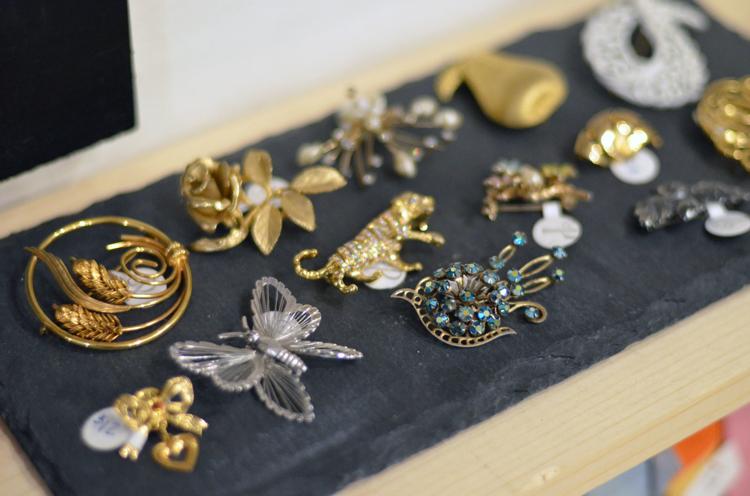 What is your go-to look?
I'm crazy for patterns and color. I love the styles of the '50s and '70s because I've learned they accentuate my curvy body in a flattering way. I love the fitted bodice, fitted waist and full skirt of the '50s. The other iconic style I love is the Marilyn Monroe look: the fitted swivel dress. It lays in a way that accentuates and complements my curves.
Parsimonia Vintage, 3194 S. Grand Blvd., St. Louis, 314-659-8467, shopparsimonia.com