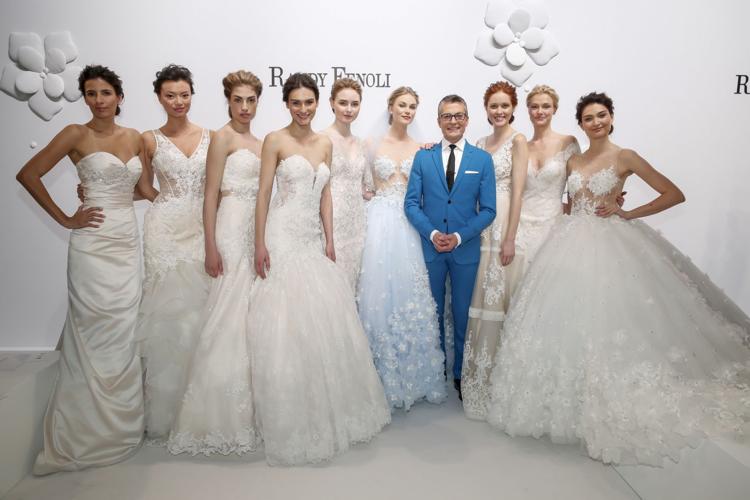 Ann Kang, owner of Maiden Voyage Bridal in Manchester, met Randy Fenoli approximately 21 years ago after he launched his first bridal collection – exclusive to Maiden Voyage Bridal. Through the years, Fenoli, the designer-turned-television personality, has become the bridal fashion expert, helping thousands of brides-to-be worldwide find the dress of their dreams on TLC's hit TV show Say Yes to the Dress. Not only is Fenoli launching a new bridal collection, but also he will be coming to Maiden Voyage Bridal for a trunk show on Nov. 4 and 5. Ladue News spoke to Kang about what brides-to-be can expect at this lifetime experience, where Fenoli will likely help you say yes to the dress.
Tell us a little about Maiden Voyage Bridal.
Maiden Voyage Bridal has been serving St. Louis brides for 24 years and is one of the largest, most experienced bridal salons in St. Louis. We offer designer wedding gowns for every budget, with exceptional service and a large inventory of unique wedding gowns. We will help the bride find the wedding dress of her dreams and make sure that she will enjoy the experience along the way. We are also known to have huge selections for prom, homecoming and pageant dresses.
We hear that Maiden Voyage Bridal will be hosting a special guest! Can you share with us who that is?
Yes! Randy Fenoli, the designer and reality TV star of Say Yes to the Dress, will be coming to St. Louis Nov. 4 and 5.
Randy grew up in Mount Vernon, Illinois. After graduating from the Fashion Institute of Technology in New York, he started his bridal career with the Diamond Collection. As the next step in his career, he became the fashion director at Kleinfeld Bridal in New York and started filming the show Say Yes to the Dress. After almost 11 years in filming, Randy is recognized all over the world as the bridal fashion expert.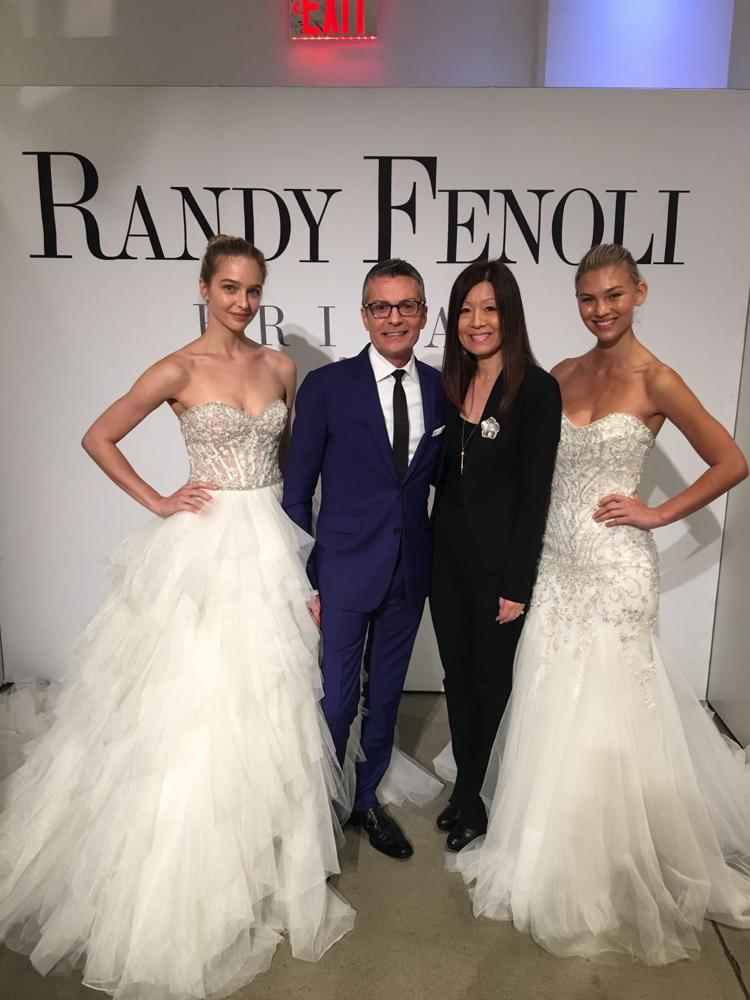 How was Maiden Voyage Bridal selected for this trunk show?
Randy and I first met almost 21 years ago, when he first launched his bridal collection. Maiden Voyage Bridal was the first bridal salon in St. Louis to carry the Diamond Collection exclusively 21 years ago. From that relationship and experience, we were selected to carry his latest collection exclusively, as well. Maiden Voyage Bridal was selected because Randy knows that we are the most experienced and the best bridal salon in St. Louis.
How does it feel that Maiden Voyage Bridal was selected for this? What was your initial reaction?
Because Randy is only doing four personal appearance nationwide, our entire staff and I are very honored, privileged and so excited that Randy chose to come to Maiden Voyage Bridal.
What can trunk show attendees expect to experience at this event?
Expect to experience the best advice from Randy Fenoli himself, in person. He will help find the perfect dress for you – either from his collections or from other designers as well. Expect the experience as seen on the show Say Yes to the Dress.
How do brides-to-be sign up for this experience?
Please visit our website for full details: www.maidenvoyagebridal.com.
Will Randy Fenoli be debuting anything special at this event?
Randy Fenoli's entire 2018 bridal collection will be available at the trunk show. Randy was very mindful when designing this collection for all body shapes. His collections will have an assortment of different styles from traditional to modern contemporary.
What is the most striking aspect of the collection?
One the most important aspects of his dresses are the fits. He knows that not all body shapes are the same, so he is very conscience about the right fit and the feel of his dresses.
Maiden Voyage Bridal, 120 Henry Ave., Manchester, MO, 636-394-5858, maidenvoyagebridal.com