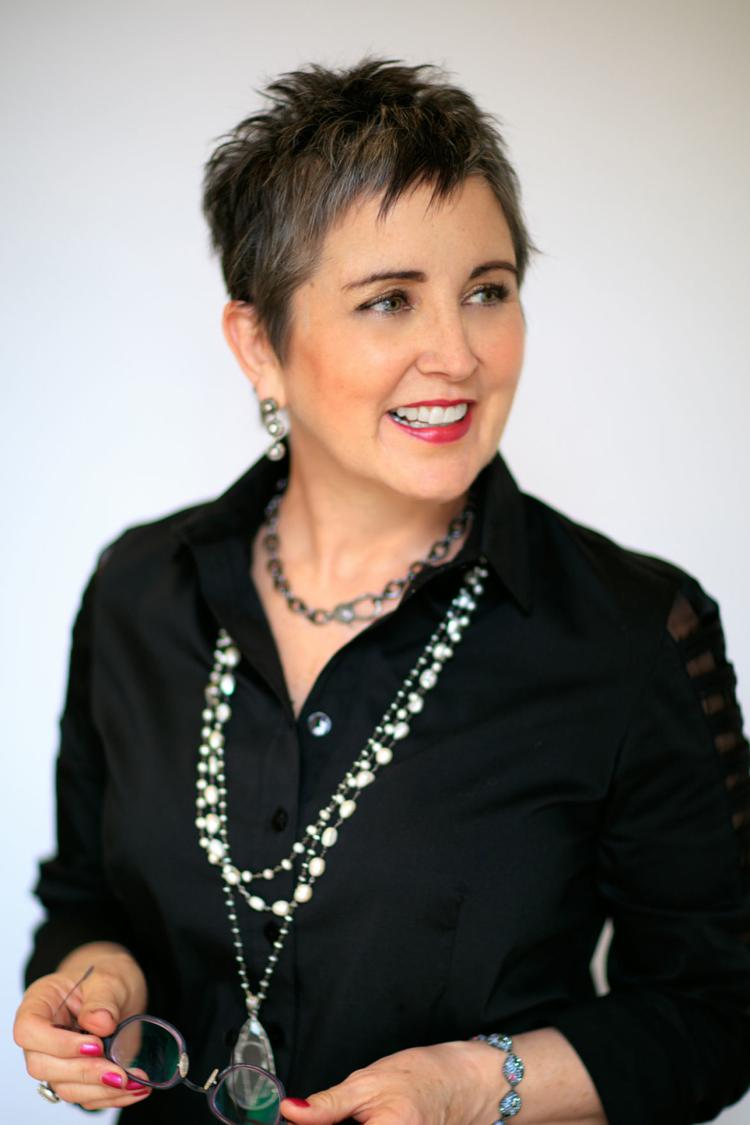 Firmly planted in the Midwest, St. Louis prides itself on being a hardworking and welcoming place. To find that positive energy personified, look no further than Saint Louis Fashion Fund's recently appointed executive director, Kathleen Bibbins.
Undeniably chic yet still instantly inviting, Bibbins spoke with LN downtown at the related Saint Louis Fashion Incubator about her first two months on the job, her goals for the fund's future and how it felt to land the role.
"Everything about this job came together at the right time in my life," she says. "I loved the idea of working for a not-for-profit; I love fashion, it's in my DNA, and I loved the opportunity to help revitalize this garment district that we're in. This is my adopted city, and I love it, so the idea of having a part in making that more attractive and help push the economic growth was really appealing."
Bibbins brings more than 30 years of corporate and private business experience to the table – including time spent as vice president for several business units at Maritz in the United States, as well as tenures for companies in Europe and most recently with Collections by Joya, an emerging jewelry brand based here.
In her new position, Bibbins will oversee all aspects of the fund from fundraising to educational programming to helping usher in more development in the garment district and, of course, working with and mentoring the designers.
"From [that] perspective, I think what has surprised me most is how different each of their businesses are and how differently they go to market, so each designer faces different challenges," she says. "I had no idea of the disparity among them. But that's good – it makes the work exciting."
Bibbins mentions that acclimating to the not-for-profit sector and its various pieces after years on the corporate side has been a higher learning curve than she initially anticipated, but it's one that she loves so far.
"The philanthropic community here in St. Louis is pretty amazing," she says. "You just have a lot of people that want to give back, and I think that's special and unique in St. Louis."
Looking ahead, her immediate goal revolves around developing the fund's strategic plan, which will inform her and her team's moves for the next few years.
"The two pieces I am looking at broadening is the reach of the services and resources that we provide to the local design community," she says, mentioning that a major effort is currently underway to attract a manufacturing facility back to St. Louis. "Then the second piece of that is attracting and getting more of the general community involved in the fashion fund and what we do."
One current way the fund is involving St. Louis at large is through Miki's Closet, a state-of-the-art fashion truck that delivers educational programming and pop-up retail experiences all over the city, which recently was awarded a PNC Arts Alive grant.
Back at the incubator, the community is welcomed to shop the boutique during so-called Second Saturdays. The community also can attend a quarterly event called Creative Process, where creatives across the city – not just fashion designers – talk about what they're doing or the projects they're working on, make vital connections and offer pitches to the audience for support.
"I think the fashion scene is really exciting, and it's growing," Bibbins says. "There's obviously still work to be done, but we're making tremendous strides in re-creating a fashion design community here in the garment district. I feel really confident that we are on our way to a scaled and vibrant ecosystem in St. Louis." 
Saint Louis Fashion Fund, 1533 Washington Ave., St. Louis, 314-400-9300, saintlouisfashionfund.org
Be the first to know
Get local news delivered to your inbox!