Inspired to create great beauty products and give back to the St. Louis community, Latoya Thompson founded her beauty company, Heritage1933. Several things sparked Thompson's passion for the business, including The Seed: Finding Purpose and Happiness in Life and Work by Jon Gordon and rereading her college thesis about social stigmas of women and children. Heritage1933's name pays homage to her grandmother, who was born in 1933. Learning from the past and being active in the present, Thompson set out to make a positive impact in the city's beauty and shelter communities, where she celebrates the importance of natural beauty.
Tell us about Heritage1933.
Heritage1933 is a beauty company that challenges the narrow perceptions of beauty while investing in the lives of others. As a social enterprise business, our mission is not only to celebrate natural beauty, but also serve women and children. Every quarter, we do what we call a shelter drop and donate hair care products to women and children living in local shelters.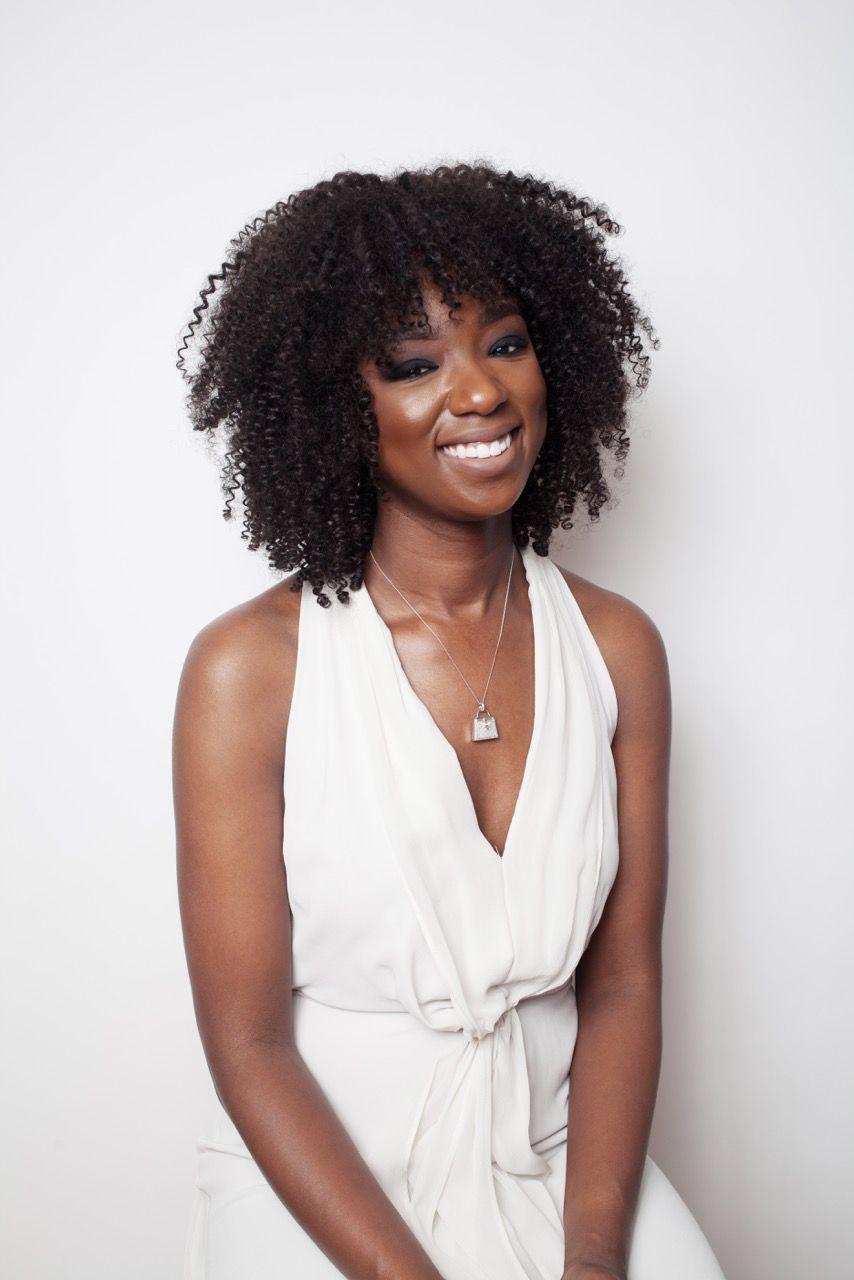 Tell us about the products available through Heritage1933. Where are they sold?
A variety of our products are currently available at two local retailers, The Spotted Pig, 9218 Clayton Road, and Blissoma Botanical Beauty, 2730 LaSalle St. I'm so proud to partner with local St. Louis retailers and to be a local St. Louis brand.
We carry two product lines: hair and beauty. All of our products are sold online. Our hair line includes natural hair extensions and clip-ins. The beauty line includes hair and body care products, like our Ms. Know It All: Whipped Hair & Body Moisturizing Butter, and our But First, Coffee: Exfoliating Coffee Scrub. One of my favorite things about our products is that they are multipurpose. For example, you can use our Ms. Know It All whipped butter in your hair and on your body.
How did you learn to make the products?
I learned out of necessity. Initially, my plan was to partner with major hair care companies in order to receive the donations necessary for the shelter drops. After sending hundreds of emails, no one came onboard. So I started creating my own products, determined to keep the movement going. I looked at a few DIY videos and researched natural and homemade products. From there, I continued to mix and test out various formulas. The products that made the cut are the cream of the crop. I'm passionate about putting out the best product, meaning there's always room for refinement.
What inspired your mission to help women and children in need through your company?
There is no perfect life story. We've all experienced some sort of hardship or trauma in our lives, which helps shape us. Growing up, my other mother struggled with drug and domestic abuse. When I was younger, we lived in a shelter for women who experienced domestic abuse. Having lived on that side is what inspired the giving model of Heritage1933. After visiting various shelter websites' wish lists, I noticed a consistent need for African-American hair care products.
How many products have you donated to shelters so far?
So far, 151 hair care products have been donated. For 2017, I'm hoping that number triples.
Do you have any new products on the horizon?
Yes, I am currently working on a cleanser, spritzer and bath bombs.
What do you hope customers take away with them after using Heritage1933 products?
I hope customers take away these three things: they absolutely love their products as much as we do, they are socially aware of the collective impact they've had on someone else's life, and they feel beautiful.
Why do you think natural beauty should be celebrated?
Natural beauty should be celebrated because it is who we are. We all are beautiful beings – just not all of us get highlighted or glorified for it. When I say not all of us, I'm referring particularly to African-American women. Have you ever Googled the word beauty? When you Google the word beauty and look at the images, it's a majority of Caucasian, thin women. Beauty has more than one face. When we celebrate natural beauty, we see that.
What are your goals for the future?
Long term, I want Heritage1933 to have a strong retail presence so that our products are easily accessible to our customers. I would also like to host various pop-up events that incorporate wellness and beauty.
How can others get involved with this movement?
People can join the movement by donating ethnic hair care products to us for our shelter drops. Making a purchase directly from Heritage1933's website goes toward our quarterly hair goals that help us determine how many shelter drops we can do. And finally, sharing. Simply sharing our story with someone else to get the word out about us and our mission.