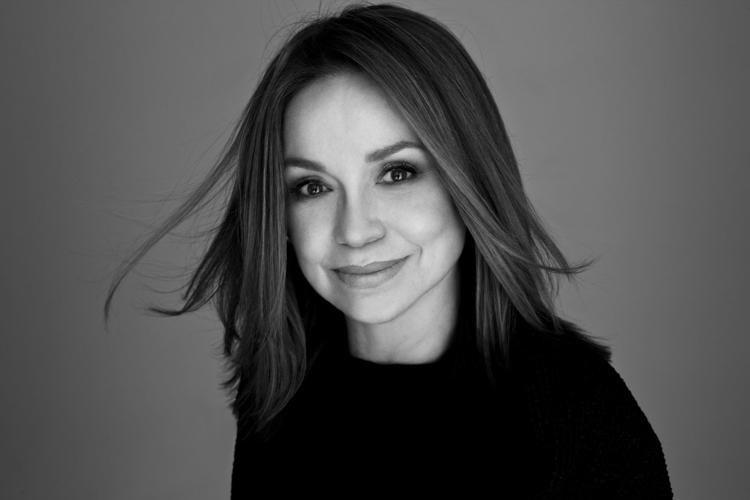 Colombian-born Nancy Gonzalez, luxury handbag designer and jet-setter, will be at Neiman Marcus St. Louis for an afternoon meet-and-greet on April 13. Ladue News caught up with Gonzalez to gain insight on her design inspiration before this exciting and rare personal appearance.
Your bags are synonymous with exciting colors and luxurious textures. What is your favorite texture to use – and why?
While I'm known for my use of exotics, I've begun exploring new and exciting materials, textures and combinations. While I've enjoyed the supple and luscious quality of our newer leather selections, if I had to pick a favorite, I couldn't. Luxury begins with having options and freedom of choice. Having many options that are exclusive and unique is a luxury. The authenticity, purity and excellence that are birthed from uniqueness is what inspires me to always enhance the craftsmanship and concepts of the designs. With elevated craftsmanship, we're able to help transmit the joy of life through our products. This bright happiness that radiates from the collections' diversity is my favorite. It's not a thing – it's an emotion that is my favorite to use.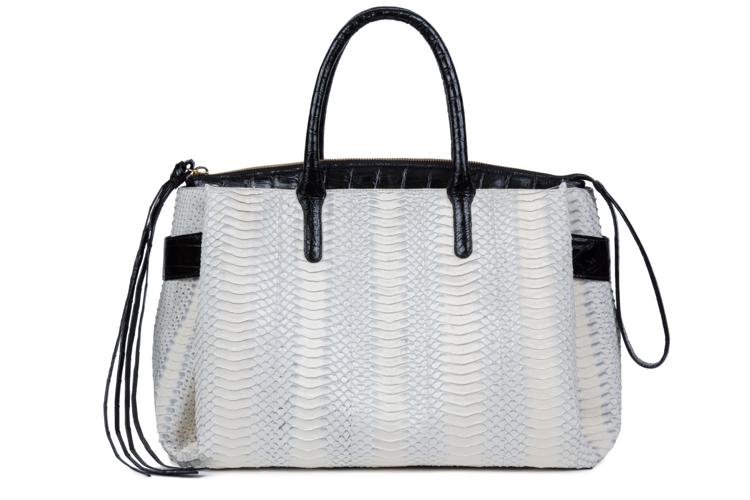 Nancy Gonzalez bags are funky and timeless. How did you achieve this difficult style combination?
I think it's important to know that we all need something that makes us smile; no one "needs" a bag. This joy is something that plays a major role in the creative process. It is like an ongoing dialogue with the world around me. Inspiration is alive. Blooming from the influence of my home country, I travel several months of the year, where everything helps shape my collections. This diversity is what allows me to take the most classic and timeless concepts and breathe new life into them, making them relevant and fresh.
What guides your design choices? How have your Colombian roots influenced your design choices?
I strongly believe in roots. Roots are the origin. We're only able to give what we have in life, and from my home, there are many elements showcased throughout our accessories. You have exuberance – exuberance in colors, fruits, birds, flowers and life. Colombia has the largest number of bird and orchid species in the world, so there is much to gain inspiration from. This exuberance is displayed in our lively themes and over 450 styles of bags, with new bags and options developed every season.
Handcrafted in your native Cali, Colombia, your handbags aren't just beautiful works of art, they directly benefit the livelihood of your employees. Why is social change a principal pillar of your brand?
The craftsmanship from my ancestors is what helps to bring my visions to life. From which, I feel a tremendous responsibility for and commitment to my country. I look to employ and empower women from my home country. Women are typically the heads of the households here, so when you help the women, you help the children. This familial empowerment, through women empowerment, is very dear to my heart. Ultimately, the positive impact we have in communities adds to the joy that surrounds our products.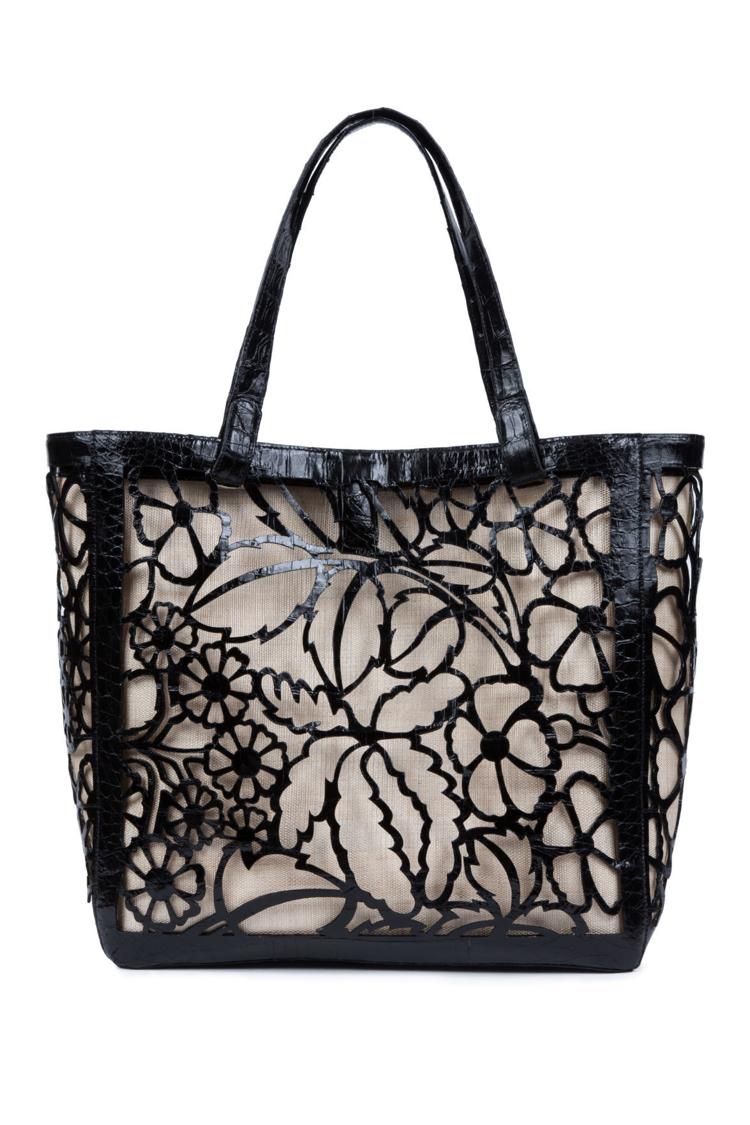 Your meet-and-greet here at Neiman Marcus St. Louis is a rare and exciting appearance! How was this event made possible?
I love America, traveling – and I love Neiman Marcus. Traveling to and seeing the new – and familiar – places, nature and people is invigorating. It helps to inspire my collection and broaden my perspective. So I'm very excited that the Neiman Marcus team presented this wonderful opportunity to see more of the United States, as it will be my first trip to St. Louis. A big thank-you to the Neiman Marcus team for the opportunity to meet the wonderful women of St. Louis who love the timeless, yet vivacious, style of Nancy Gonzalez.
What should attendees expect to experience?
I love to meet the women who welcome the joy my collections convey. While the abundant natural resources of my home country are a major source of inspiration, with every bag I remember the faces of the beautiful women I've met who might possibly carry them. It will be a wonderful opportunity to get to know all of the women, hear their thoughts and understand what they desire in a bag. There will also be an exclusive trunk show that features beautiful and rare pieces that will hopefully bring joy to some of those who will be in attendance.
Is there anything new in the works we should look out for?
There are a few exciting surprise projects on the radar for us, but surprises are just that – surprises.
Anything else you'd like to add that we haven't touched on?
I'm thankful for Neiman's invitation to meet the wonderful people in this part of the United States, and I want to remind everyone that we must always find joy. Having fun in life is important, and that's why I love accessories: They allow you to play. 
Nancy Gonzalez, nancygonzalez.com
Neiman Marcus St. Louis, 100 Plaza Frontenac, St. Louis, 314-567-9811, neimanmarcus.com