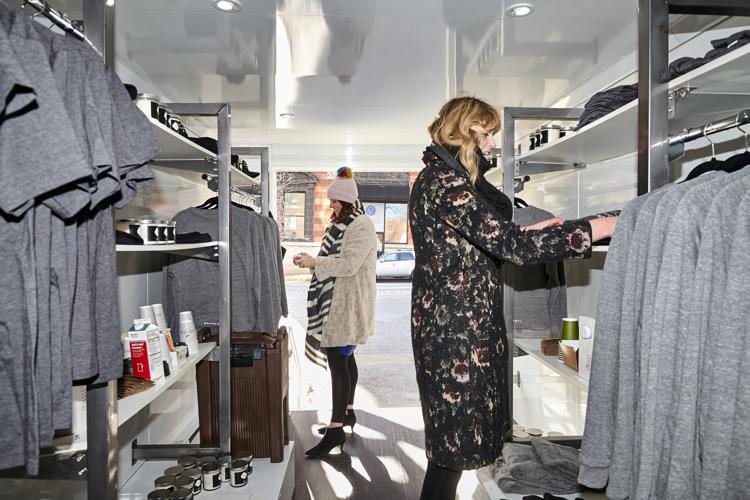 Shopping and nonprofit work come together in the mobile St. Louis boutique Miki's Closet. This shopping truck, which was unveiled last May, is part of the Saint Louis Fashion Fund and offers fashion-related education to local school kids as well as pop-up shopping experiences. LN caught up with Kathleen Bibbins, the new executive director of the fund, to find out more about the fashion truck and its community programming.
Tell us about Miki's Closet – as if we haven't heard of it!
Miki's Closet is a stylish, state-of-the-art fashion truck that brings a wide array of fashion education programming to area students and pop-up retail experiences for the community at large. The truck is a generous donation from Lori Sale and Fran Slutsky and is named in memory of their mom, Miki, who was a fashionista. We are honored and grateful for their wonderful gift.
One of the focuses of Miki's Closet is education. What is that programming like?
Miki's Closet visits area high schools to provide students an introduction to the fashion industry and the various career paths available in the business. For example, we visited Lift For Life Academy with a team of Caleres shoe designers for a hands-on learning experience where the students participated in the process of designing shoes. We have also hosted a number of career days at the [Saint Louis Fashion] Incubator exploring the variety of careers that exist in the fashion industry. Most students are aware of the designer path but don't always think of the range and depth of careers available, so one of our goals is to get the word out about all of the opportunities that exist in the fashion ecosystem.
In addition to our educational programming, we also use Miki's Closet for community outreach events. We've held street-style contests to celebrate people's personal styles. We've held silk-screen demonstrations at events. And, this [now past] weekend, we'll be at SLAM Underground, where we will have rainbow fabrics with individualized calligraphy in support of the Pride [St. Louis] event at [the Saint Louis Art Museum]. We're in the middle of our strategic planning and are looking to expand our programming.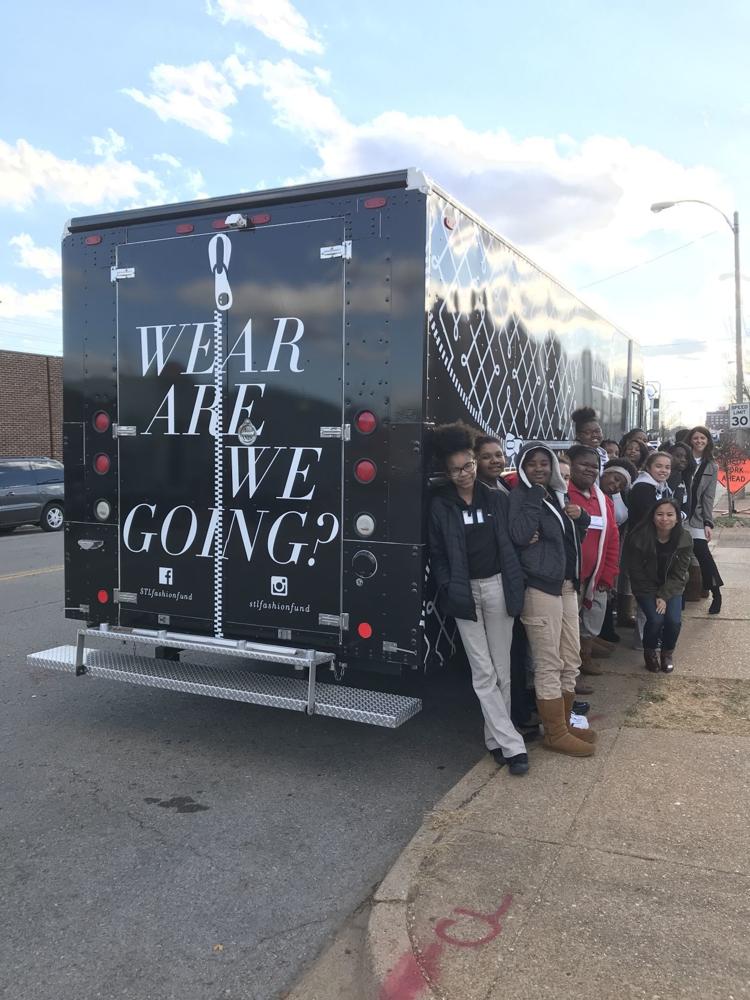 What kind of apparel and accessories can shoppers find in the truck?
We try to keep it interesting, so we change it up depending on the event. Our incubator designers have frequently had their collections in the truck, and we have also featured local brands as well. Collections by Joya and Arch Apparel did a joint collaboration, and we've had May's Place, a vintage store in South City, display their products. Of course, we also have the Saint Louis Fashion Fund merchandise available as well.
With such a small space, how does the Miki's Closet team curate the selection and create a cohesive pop-up shopping experience?
Our super-talented and experienced fashion truck coordinators curate and merchandise the Miki's Closet, and they have it down to a science. Depending on where we're going and what we're doing, they craft a unique experience for each event. The individuality of these experiences is one of the main reasons it is popular and our events are well-attended.
How often is the truck out and about? How do shoppers find it?
Miki's Closet appears at community events throughout the summer when school is not in session, and we aim for at least six appearances per year. During the school year, we work with students a couple of times per month. To find us, follow us on Instagram or visit our website for the latest information. And for those spontaneous shoppers, look for the truck with the "Wear Are We Going?" zipper driving down the road.
Saint Louis Fashion Fund, 1533 Washington Ave., St. Louis, 314-400-9300, saintlouisfashionfund.org