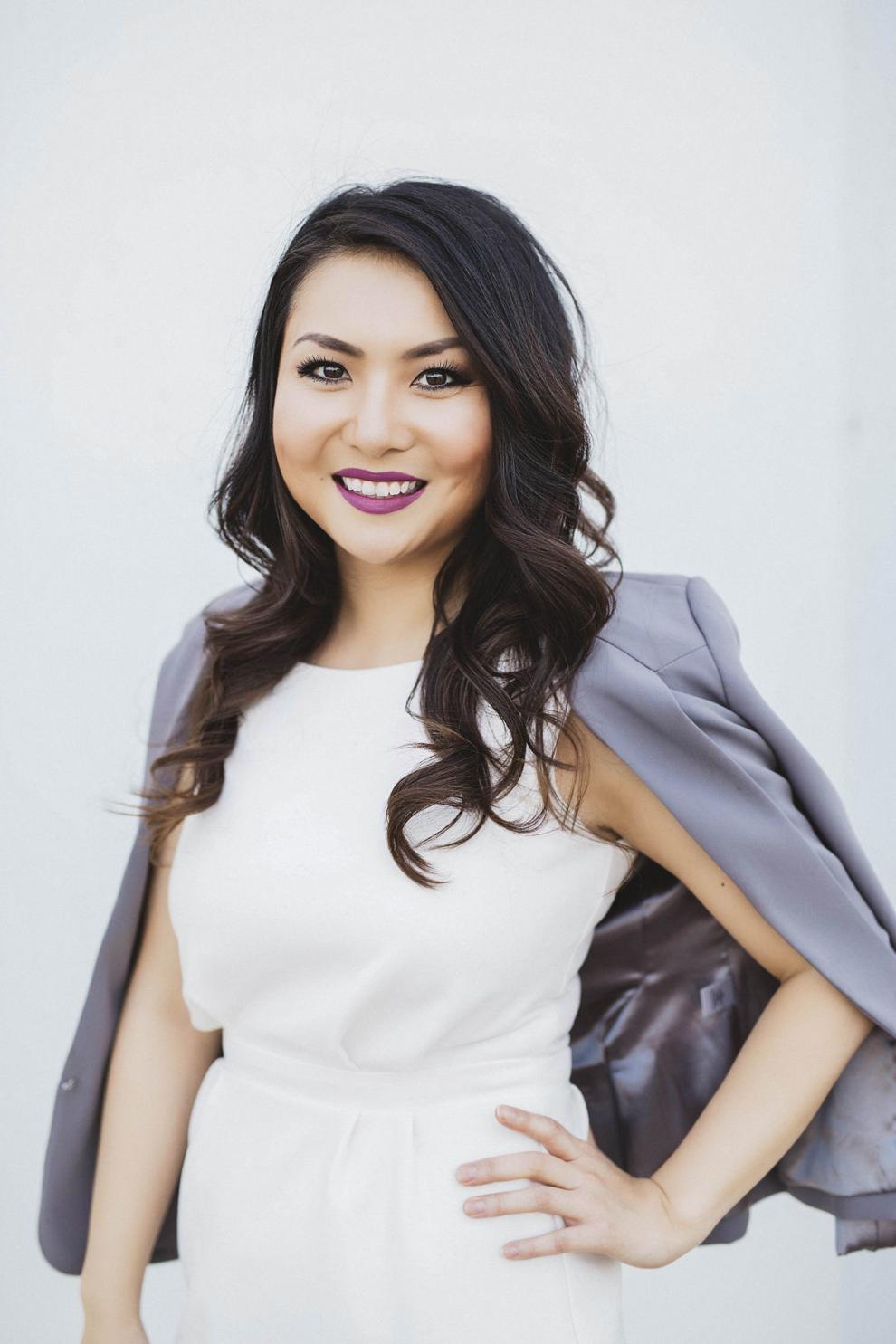 Lux & Nyx, a St. Louis-based brand of versatile handbags created for the "rockstar" woman, was recently selected by the boutique gifting company Hollywood Swag Bag as one of several brands to be presented to A-list nominees staying at the Four Seasons Hotel for the Screen Actors Guild (SAG) Awards Ceremony on Sunday, Jan. 27. Ladue News caught up with Lisa Hu, founder and designer, to chat about the details of this honor and to learn what's on the horizon for her ever-growing bag empire.
When did you learn that Lux & Nyx was being considered as the swag bag for the SAG Awards?
Last week! In fashion, there's a lot of hard work, but then every once in a while, a dash of luck! It was a quick turnaround of events, so we had to make a quick decision and work the whole week on getting everything together and out the door.
What was your initial reaction to being selected?
First, excitement followed by nervousness. Is this for real? It's a lot of products. I instantly started doing a ton of research on the award, the swag bag company and then cross-referenced the celebrities attending. It's legit.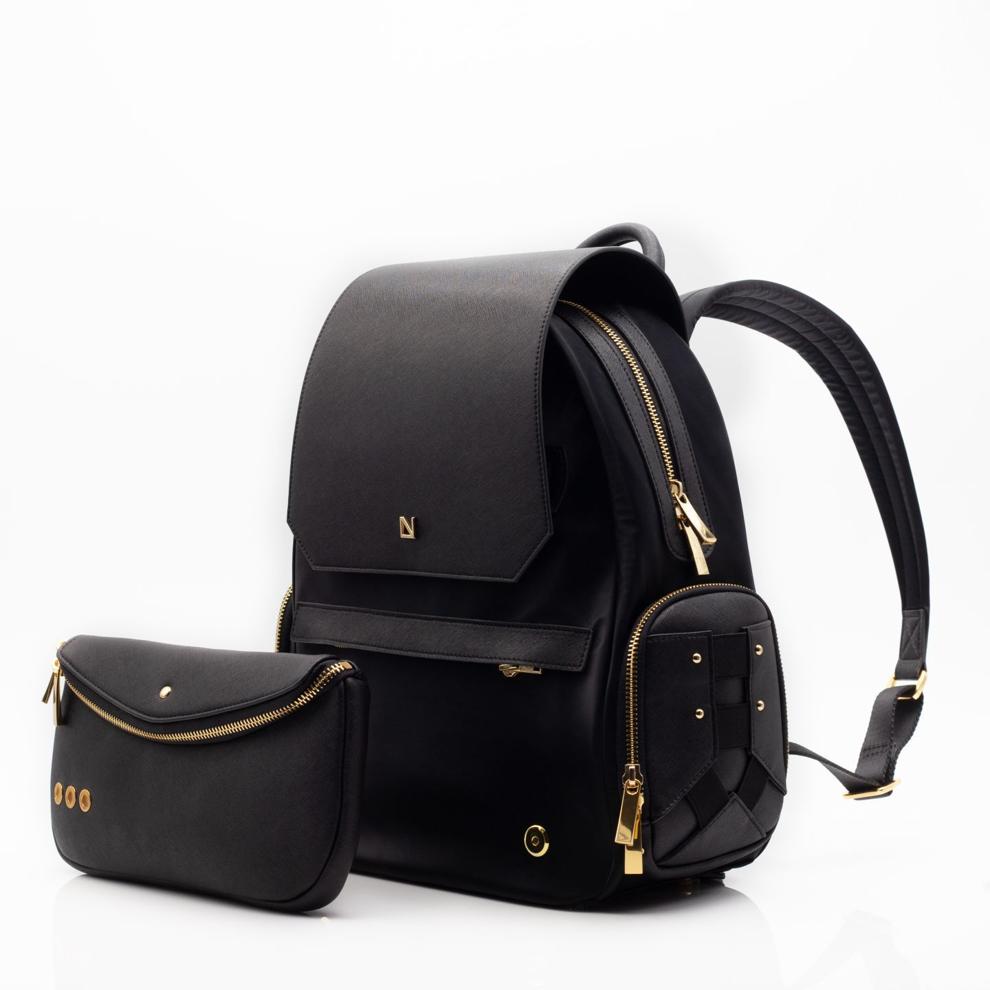 How was Lux & Nyx considered for the swag bag honor?
Believe it or not, we applied for it. The person in charge of the swag bag giving for nominees staying at the Four Seasons sent out a public application request; we sent in our info. After waiting some time, she got back to us and decided to move forward with our company. She loved our story, what we represented, and thought our products were beautiful.
What Lux & Nyx bags specifically were selected?
The Zoe Backpack and the Claire Duffle.
We hear the Zoe is getting a "Mini-Me." Tell us about the Little Zoe!
Our Little Zoe is perfect for those days when you don't need quite as much "equipment" to get you through the day. Made from the same Freedom Fiber tech material as the original Zoe, this backpack is weather- and stain-resistant, highly functional and durable. In addition, the center compartment detaches to become a belt-bag, crossbody or a wristlet.
Is there anything else new on the horizon for Lux & Nyx?
We are developing new colors for our superpopular convertible fan bag – it's shaped like the name. Even Sonja Morgan from The Real Housewives of New York City loves it, and yes, we have a video of this to prove it! We launched it during the holiday season during our pop-ups with a test batch, and they instantly sold out. We are relaunching it this year with many new colors.
How does it feel that your beautiful bags will be in the hands of some of Hollywood's most powerful persons?
Amazing! The actresses getting it are hardworking women on the move as well, and I think they'll find a lot of use for it.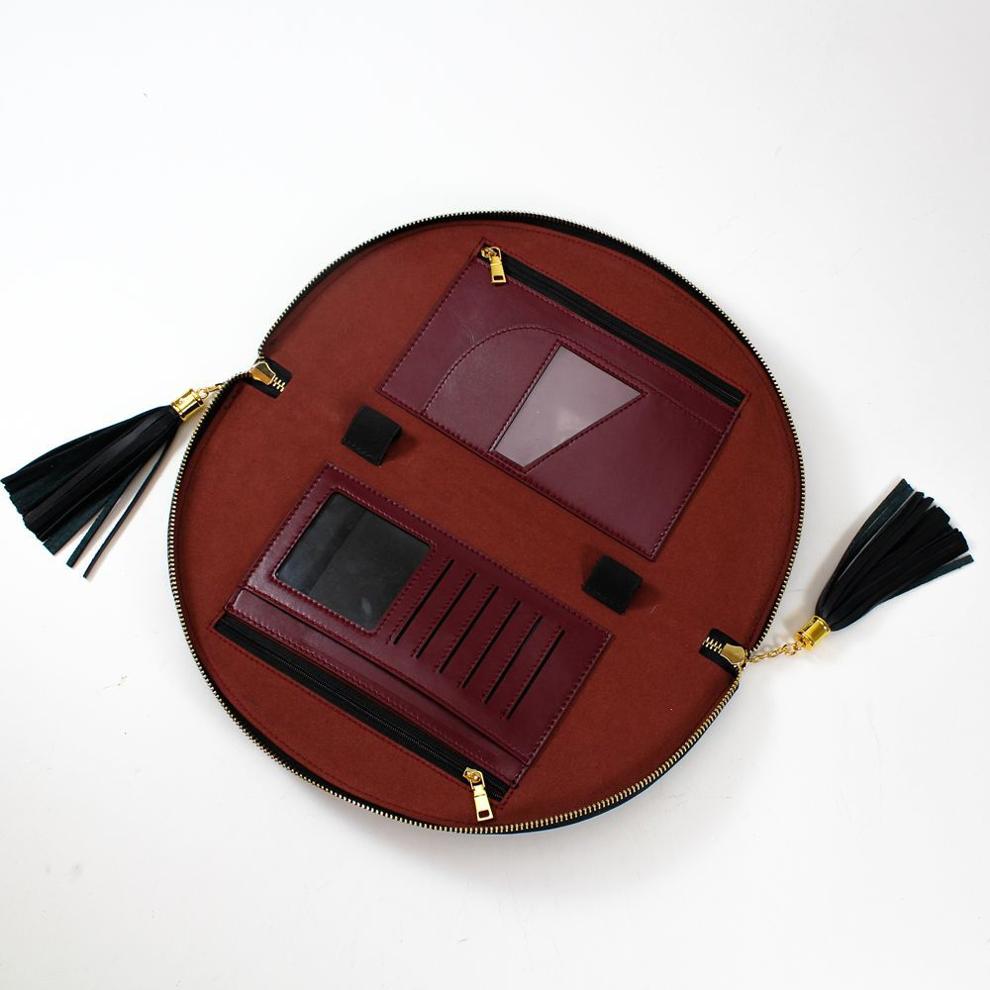 What impact do you think this honor will have on the Lux & Nyx brand?
Honestly, I'm not sure. As a business, we still have to operate business as is. After all, this company was not created for the celebrities – it was created for the hardworking women out there to support them in pursuing their passions and being better every day. They never stop. Neither will we.
Is there anything else you'd like to add?
I'd like to remind the audience of the brand story. Prior to this, I was at the top of my game as a finance director for a large public company. Over the course of my finance career, I saw a lot of good people – especially women – being overlooked or even let go because they didn't have anyone advocating for them. That needs to change, and I created this brand to shed light on these issues and the need for women to advocate for one another. Leaving the comfort of a corporate job was one of the scariest things I've ever done. I didn't know how or where to start. I just said, "OK!" and fell forward. If I could give one piece of advice to my younger self, I would urge her to find her fit. We're quick to blame ourselves for not excelling, but that may not always be on you. It could be the company or the industry. So dare to branch out in pursuit of that fit, and once you find it, you'll shine.
Lux & Nyx, 3630 Corporate Trail Drive, St. Louis, luxandnyx.com