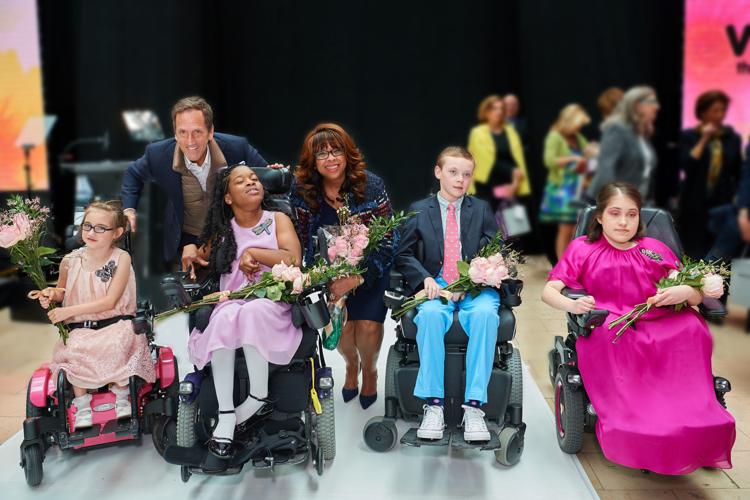 The annual Runway Lights Fashion Show, one of St. Louis' hottest spring style events, will feature pieces from the latest collection of famed American fashion designer Ralph Lauren.
Starting at 10:30 a.m. on April 21, this year's ticketed show will take place in historic Union Station in St. Louis' Downtown West neighborhood. All proceeds from it will benefit Variety the Children's Charity of St. Louis through the generosity of event chairwoman Thelma Steward, underwriters Steward Family Foundation and World Wide Technology, and sponsor Neiman Marcus.
A number of Ameren Powers Kids – Variety Kids who have received a power wheelchair with help from Variety and partner Ameren – will grace the runway alongside professional models to demonstrate their chairs while wearing Ralph Lauren Corp. pieces designed for them.
Through holistic programs created to highlight ability over disability, Variety Kids receive access to critical medical equipment and therapies. They also enjoy opportunities for recreation, socialization and artistic expression through Variety's camp and performing arts programs; such programs help them create lasting friendships, maintain independence and increase skills vital to engaging the world as fully as possible.
Beyond Variety, Ralph Lauren Corp. contributes to many philanthropic causes and activities, among them cancer care and research, as well as art and fashion education. Before Lauren, the Runway Lights Fashion Show has featured such designers and companies as ESCADA, St. John, Carmen Marc Valvo and Lafayette 148 New York.
The forthcoming show will provide attendees a firsthand look at Lauren's spring 2018 collection, which seeks to capture the spirit of summer travel.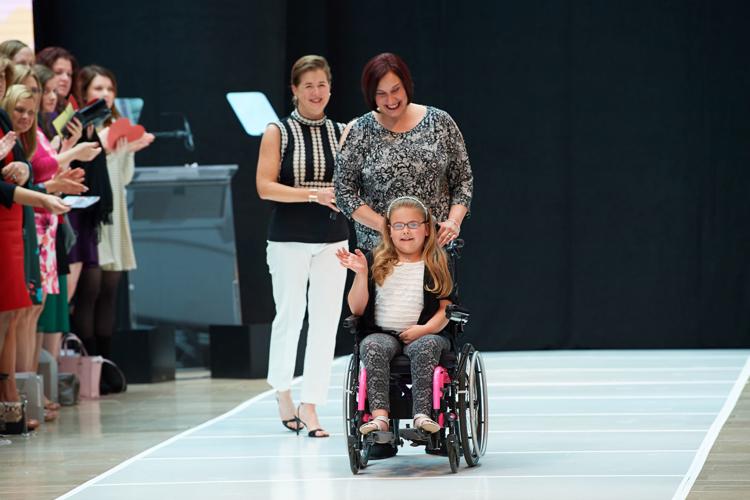 The event also will feature a luncheon by local chef Greg Maggi of Birch Culinary Co., as well as a live auction that includes a custom piece of jewelry from St. Louis' Adam Foster Fine Jewelry, fashion experiences and exotic vacations.
A regal space and the center of some of St. Louis' most notable gatherings since its construction in the 1890s, Union Station boasts a terrazzo floor, green glazed terracotta bricks and stained glass that should make it a perfect backdrop for an elegant runway.
Lauren – who was born in 1939 in the Bronx, New York City's northernmost borough – early in life worked in sales at Manhattan's storied Brooks Brothers, the nation's oldest men's clothier. Under the brand name Polo, he subsequently launched his own line of neckties, selling them from the Empire State Building. After its expansion into a full menswear and clothing line, Ralph Lauren Corp. adopted the iconic polo player logo (on the style of shirt created by French tennis pro and businessman René Lacoste) and built the brand into the global company now in existence.
To learn more about ticket-related and other details for the Runway Lights Fashion Show, call 314-720-7710 or visit varietystl.org/runwaylights.