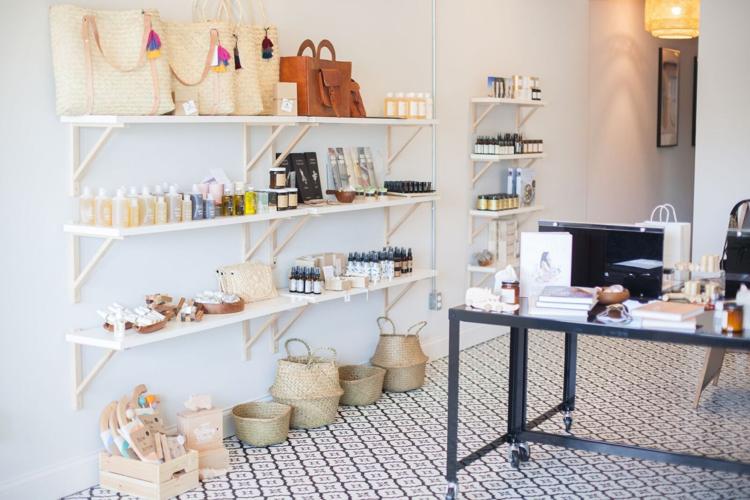 For LARK Skin Co. owner Lisa Dolan, what started as a search for studio space to create and store more products for her almost 4-year-old company quickly turned into something more substantial and more exciting – especially for the area's clean beauty-conscious community.
Earlier this month, Dolan officially opened the doors to LARK's shop in Webster Groves, a one-of-a-kind retail destination for all things natural beauty and living.
On that festive Saturday morning, Rudy's Flower Truck provided fresh blooms, herbal-inspired sips and snacks, and complimentary totes stocked with beauty samples for the store's first 25 customers. Guests that morning also could create their own face masks with a Ritual Bar, a full-time feature of the shop that's been in the making for Dolan for a while now.
"We started off doing custom face masks a couple years ago at pop-ups and events, and people loved them, especially for holidays and gifts" she says.
The Ritual Bar – which Dolan plans to expand to other LARK products in the future – guides shoppers in creating custom masks, from selecting the best base for their skin profile to picking add-ins and mixing everything right there in the shop.
The Ritual Bar forms just one part of Dolan's overall goal in launching the storefront: to bring wellness options and education to the area, with an eye toward natural and clean products.
"Before, you would just pick something up and put it on, but people are starting to pay attention to ingredients and how it all affects our bodies," Dolan says.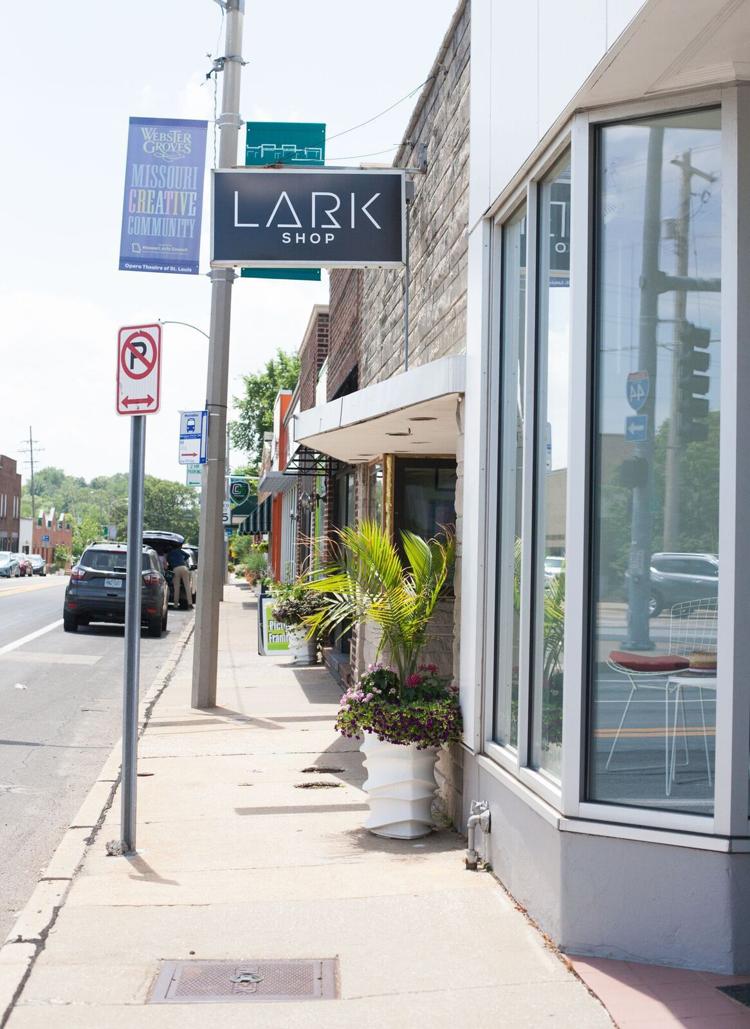 Over the past year, Dolan has expanded LARK's offerings, adding new beauty tools like dry body brushes, jade rollers (something she says she's constantly selling out of) and the perhaps less familiar, but just as lustworthy, Gua Sha stones.
"They're kind of like a deeper version of a jade roller," she says. "They help loosen tight muscles, release tension in your face – especially if you are someone who furrows your brow when you're stressed – and they increase circulation."
Beyond stocking the LARK products so many area women know and love, including the celebrated Beauty Balm, the shop provides the opportunity to discover new brands and artisans that Dolan's been diligently sourcing.
"What I'm most excited about with opening up the shop is bringing unique brands to St. Louis that you can't find anywhere else in the city," she says. One she's particularly excited to share: clean makeup company Clove + Hallow.
"Selecting a clean makeup line was really tricky – it took a lot of trial and error before I found one that I felt good about," Dolan says. "One of our big focuses is taking a holistic approach to beauty, wellness and skin care, and I think makeup goes hand in hand with that. Especially with products that you're putting on every single day. It's soaking into your skin– your biggest organ – and your body is processing all of it, so it's super important that your products don't have gross chemicals in them."
Other brands LARK carries include handbags created by women makers in Mexico for LUZ Collections, Juniper Ridge (a natural home fragrance and body care company whose incense Dolan admits she constantly burns in her home) and other lifestyle and natural beauty lines like Bell Mountain Naturals, Sun Potion and Lizush Natural Bath & Body Care deodorant.
Dolan also plans to host weekly yoga or meditation classes, as well as pop-up events, now that she has the room to do so.
"This location had everything I was looking for: It's a half-mile from my house, there's space for storage, space to make our products and space for retail," she says. "It's all just very unique and really exciting." 
LARK Skin Co., 8709 Big Bend, Webster Groves, larkskinco.com