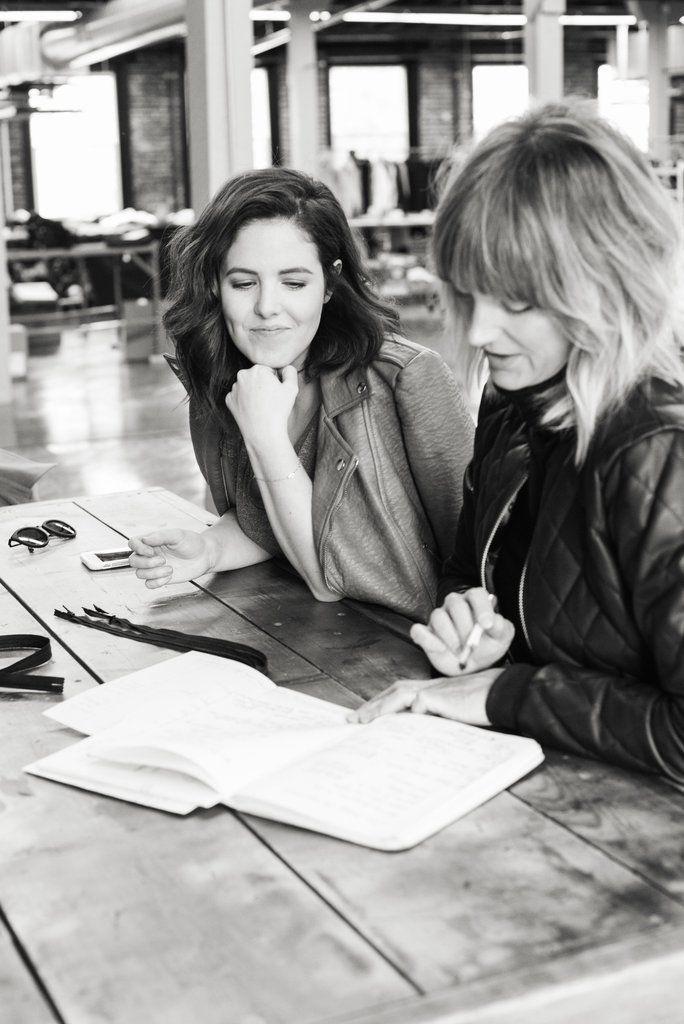 Fauxgerty is on the move! This St. Louis-based boutique and clothing line specializing in "vegan leather" jackets is relocating from its original location in the Central West End neighborhood to a roomy office in the nearby Lafayette Square neighborhood. Ladue News recently caught up with the woman behind this cult-favorite line, designer and CEO Chrissy Fogerty, to find out more about the future of Fauxgerty in its new, expanded space.
Why is Fauxgerty leaving the CWE?
Our lease is up at the end of October, and it will be three years in our Central West End location. When we opened it, we had just started as a brand. We began with our jackets, and we started doing some tees, sweatshirts and casualwear for a little product diversity. Since then, we have expanded our product offerings. Our brand has grown much faster online, and we do more pop-up shops. We wanted to move into a location that could house a showroom, offices for our St. Louis team, and have storage for all of our inventory – and that's where we're going to do our pack-and-ship!
Where is the new location, and when will it open?
It's at 1800 Chouteau in Lafayette Square. It's right down the block from [cocktail bar/restaurant] Planter's House. Our lease opened up Nov. 1, and we are doing some renovating. We are planning on taking the month of November and then opening up Dec. 1, and doing some private appointments for the holiday season and personal shopping. I'm hoping Dec. 1. We'll see how that goes!
Tell us about the changes.
When you went into our Central West End location, it was obviously a retail space. When we had meetings there, they'd happen outside of showroom hours. This space, when you walk in, will be more of a true showroom model. We'll have one of every garment that we've made out on the floor and have it all be showcased, but all of our offices and desks and conference tables will be in eyesight. We're hoping it's more of a brand experience where [customers] can look at product but also get a glimpse at what we're working on next and meet more members of our team. It will be an embodiment of the entire brand.
In addition to the extra space, what are you most looking forward to about this next chapter for Fauxgerty?
I think it will allow us to focus our energy on where we want the next step of the brand to be, which is to grow our online base. That's where we've seen the most growth, and that's where we want to nurture more support.
With this new showroom-focused model, will customers still be able to shop the brand like a boutique?
Since the new space will house our corporate offices as well, the showroom will be by appointment only beginning Dec. 1. We are looking forward to having a more personal experience with our customers and being able to offer exclusives to our St. Louis customers, including build-your-own-Faux, where you can match your choice of fabric with a silhouette creating a personalized, custom piece.