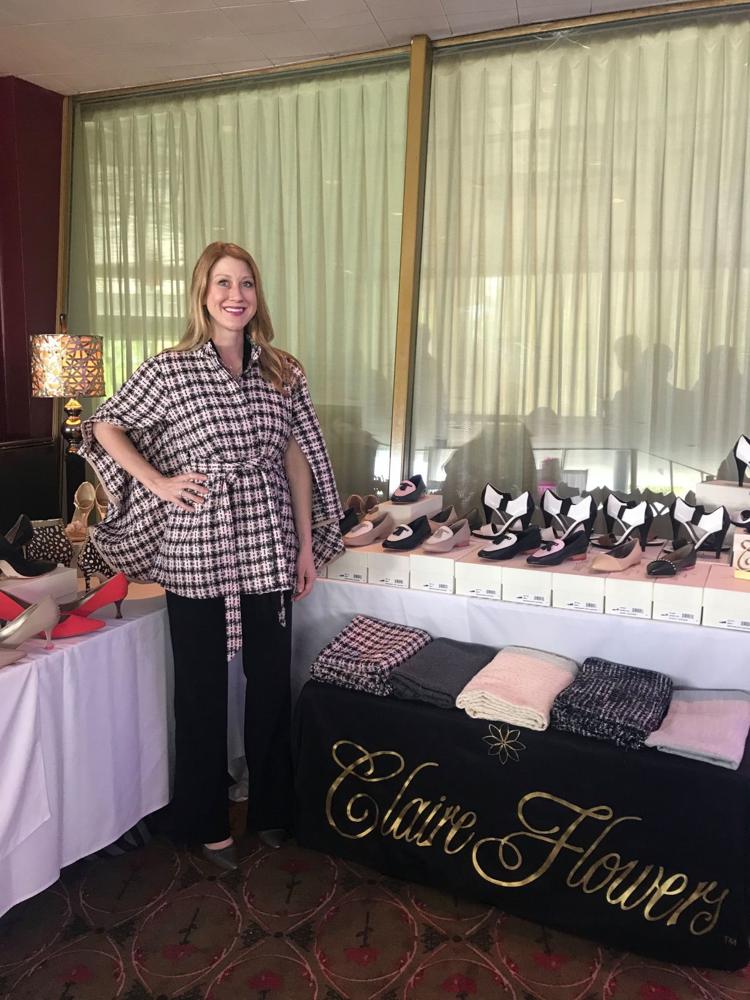 Known for her comfortable yet stylish stilettos, St. Louis-based fashion designer Claire Flowers is expanding her brand and her collection to include a closet full of new items. LN recently caught up with the Flowers to find out about her inspiration, new pieces and product availability.
You launched your line of stylish, comfortable heels several years ago. How did you transition into apparel and other accessories?
I am still in transition, but it has been much easier than I anticipated. I came across this amazing organization called Maison La Lou. They help St. Louis-based designers engage with LA cut-and-sew companies, notions companies, tech-pack creators, pattern makers, etc., without the designer having to travel back and forth – and without being an expert on all things apparel. They are my trusted source throughout this process and have undoubtedly saved me tons of money in travel and by helping me to avoid costly mistakes.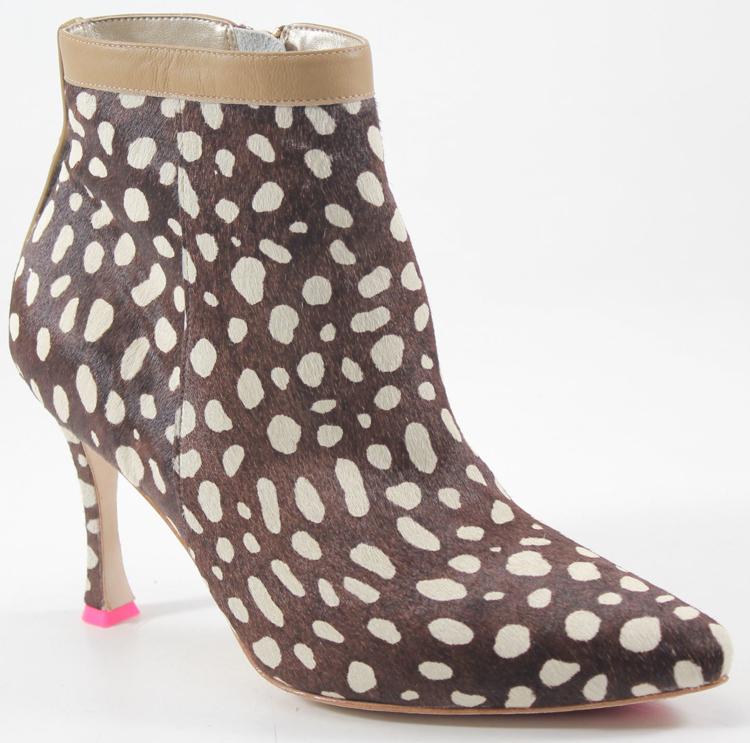 What was the inspiration behind the new apparel collection?
I tend to like easy clothing – things that travel well and are machine washable. My taste and that of my customers is timeless classic. I actually found much of the inspiration from painted glass tiles in Tulum, Mexico, so a lot of the linings, interior pockets and colors came directly from the tiles. I also went back to timeless, easy silhouettes because, again, that is what my customer wants. It's an easy-to-wear line with elements of details that are colorful and whimsical.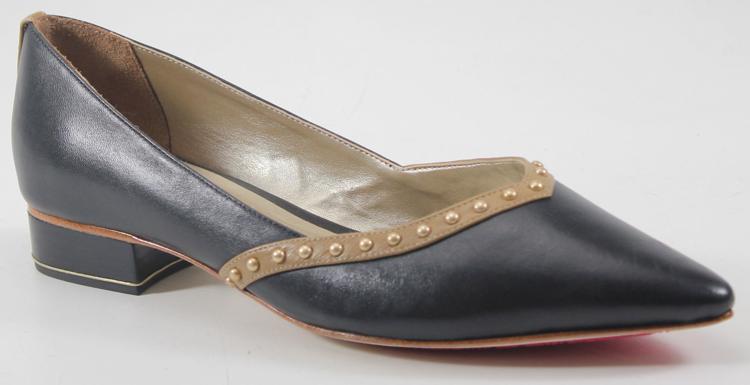 What kind of items will be available, and how can consumers find them?
There are 14 garments total: several tops, pants, dresses, a swing coat, silk scarves and skirts. All garments range from extra-small to extra-large. Everything has a bit of stretch in it so we didn't need to size 0 to 16.
I am having a private, soft launch on July 19 and then a public launch on Aug. 16 at The Diamond Family store on Manchester at 6 p.m. I will also be debuting my 2019 shoe styles on Aug. 16. After the events, my showrooms in Dallas and Atlanta will represent my line across 14 states. I am unsure which stores will pick up my line, but I am confident that most stores carrying my shoes will also carry my apparel. I also hope to be picked up in a few stores in St. Louis. Of course, everything will be available online at claireflowers.com beginning in mid-July.
Will you continue to grow the shoe line, or is apparel your new focus?
I will go where the money is. Am I not supposed to say that as a designer? I will sell whatever my customers want, and they will vote with dollars.
What can readers look out for next?
Handbags are next. They are in development now, and they are close to going to market. They are functional bags that make travel a breeze but still look sophisticated. It's a hands-free bag that allows you to ditch the wallet. I hate wallets. They slow me down.
What has the response been like to your growing collection over the years?
I have a very loyal customer base who get excited at anything new, so I am pleased to have more to offer them. I can't say that I have totally whiffed yet with any particular style, but I have not designed anything too crazy either. I just designed an ice cream cone-inspired pump with colorful mink fur balls to represent the ice cream, so we will see how this goes. It might be a swing and a miss. 
Claire Flowers, 3630 Corporate Trail Drive, Earth City 314-373-1288, claireflowers.com