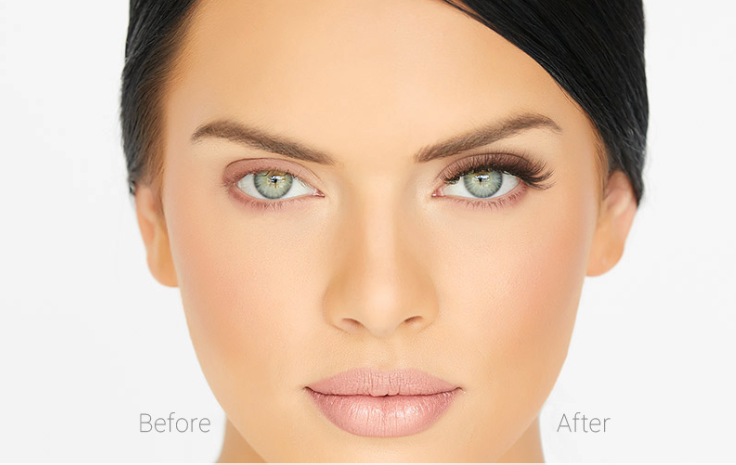 Long, luscious lashes have made their way to Ladue! St. Louis native and entrepreneur Donn Ganim brought the booming beauty movement of eyelash extensions to the Village at Schneithorst's on Thu., April 11. Amazing Lash Studio, a worldwide franchise chain, offers beautiful and affordable eyelash extensions that are applied by trained professionals in a swanky setting. The company also sells a range of beauty products for both the face and the eyes. Ladue News got the lowdown from Ganim on all things Amazing Lash Studio – and how the time-saving aspect of this tasteful and transformative trend might make them even more tempting.
We heard the exciting news about Amazing Lash Studio opening its second area location in Ladue, after the first in Chesterfield! What made you want to open a second location – and specifically in Ladue?
There is a need! Lashes are the future. Everyone has heard of [eyelash extensions]; people are curious about them. Price is the restrictive thing, and at Amazing Lash Studio, we offer the first set for $79.99.
What can clients expect when going into Amazing Lash Studio?
The main thing the guests notice are the private suites – the rooms are literally designed for the guests to fall asleep and take a nap during the hour service. … I walk in there, and it's so calming. Honestly, "chill" and "Zen" are words I hear from clients all the time. There are chandeliers in the studio, and it's really a nice, clean and modern environment.
When many of us think of false eyelashes, we often envision a big and dramatic look. Is that your forte, or are there an array of options?
We have four styles to choose from, which act as a guide. We have a "natural" option. We have "cute," which is more blowing up the center of the eye with lashes. "Sexy" is the cat-eye look, and "gorgeous" is the longer, fuller, all-the-way-around look. We give you want you want – it's a custom look. [Amazing Lash Studio] also offers products that can help grow your natural lashes and products that will extend the life of your lash extensions, like brushes and wash that is friendly to the lashes.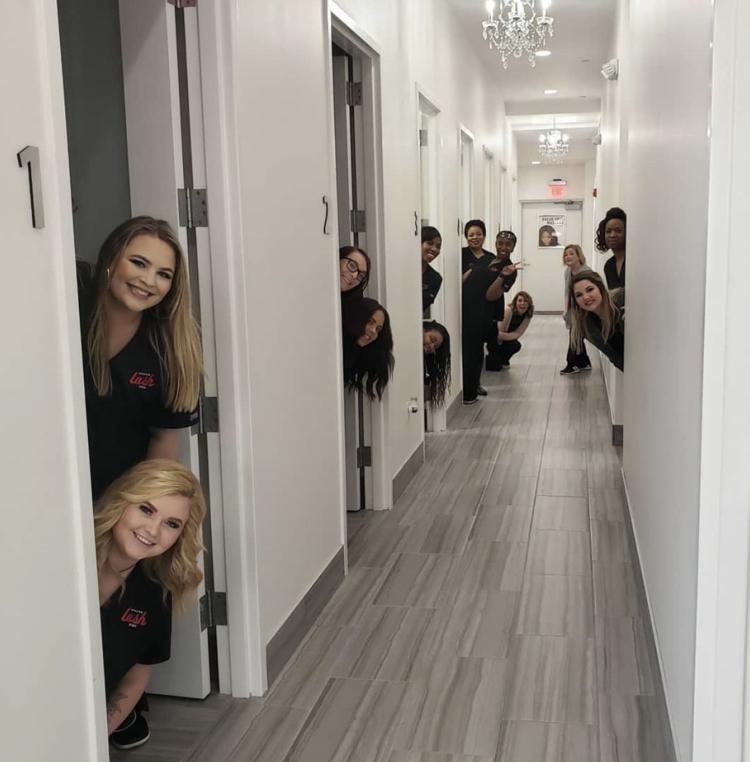 Why do you think eyelash extensions have gained such momentum?
I mean, it's a no-brainer. You don't have to wear makeup when you have your eyelashes done. It saves so much time in the morning. As a guy, I didn't know mascara would be the one thing women would want to keep out of their makeup routine, and this isn't just like having mascara on – [the extensions] lengthen and thicken your natural lashes. It makes sense! And for years, the only available option was mink lashes, which are cost-prohibitive and involve killing an animal. Now we have faux-mink. It's man-made, animal-friendly, and the cost has come down dramatically with places like Amazing Lash Studio.
What would you say to a potential client with hesitations about the eyelash extension process?
I'll tell them what my wife always says: "Just try it out, you'll fall in love – and then try to go without them."
What sets Amazing Lash Studio apart from other experts in this industry?
The main thing is really the quality of our lashes and the quality of our adhesive. This is all we do at Amazing Lash Studio, so obviously, we are concentrating on the lashes and doing a better job. It's a spalike experience for our guests.
The extensions are semipermanent. How long does a set usually last?
It kind of depends on a lot of variables. Natural lashes fall out like regular hair. Obviously, there is also the maintenance of [the lashes] – if you brush them, wash them and use products, it can help them last longer. But a safe bet would be two to three weeks. The $59.99 monthly membership includes a free fill every month and discounts on all the products, including 30-minute touch-ups and full sets.
Amazing Lash Studio, 1556 Lindbergh Blvd., St. Louis, 314-310-2664, amazinglashstudio.com