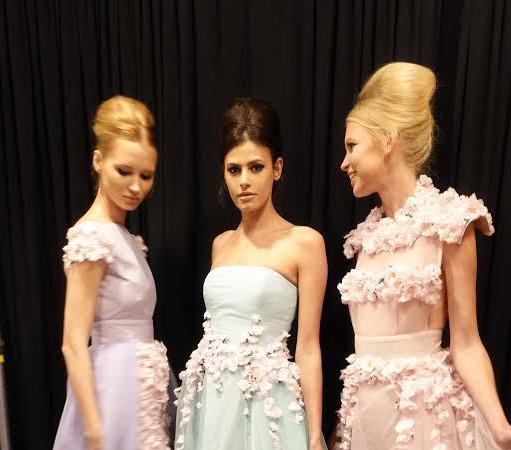 The end of the year offers plenty of excuses to get dressed up and feel glamorous in the metro area. Gala season is right around the corner, after all! And though there are plenty of ways to find the right look on your own, why not work with an internationally acclaimed designer to create and style your next showstopping ensemble?
On Dec. 11 and 12, Zang Toi will visit Saks Fifth Avenue in Plaza Frontenac for his eighth season of trunk shows, during which he will take over the upper level of the store to show off his spring 2020 collection.
The Malaysian-born designer is best known for his timeless, glamorous garments and has been a celebrity favorite since he debuted in 1990, earning early praise from Vogue editor-in-chief Anna Wintour. Since then, he's been a mainstay on the red carpet and outfits celebrities like Eva Longoria, Melinda Gates and Sharon Stone, as well as Saudi royalty. He opened his first stand-alone storefront, Zang Toi Boutique, in New York City in 2017, and this year, he's celebrating his 30th anniversary.
 "We are so lucky that we are one of the very first retailers and stores to showcase this collection, and that our clients will be some of the first to view and have access to it," says Ashley Obradovits, marketing manager of Saks St. Louis.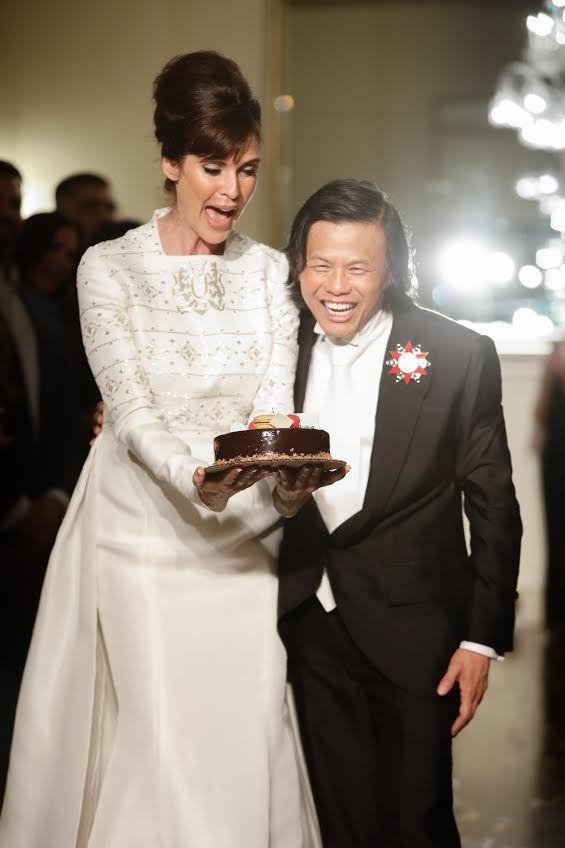 To mark 30 years of fabulous design, Toi has given gracious nods to his home country.
"The collection includes my interpretation of traditional Malaysian textiles, such as batik, sarong and [the traditional Malay textile] songket melayu," Toi says. "And the pretty pastel palette was inspired by Her Royal Highness Tengku Anis' love of all shades of pastel."
Along with exclusive access to his newest collection, clients will be able to create custom pieces based on his designs, whether that's choosing a sleeve length or selecting pieces in their favorite colors, all while working with the designer himself.
"I think everyone just looks fabulous in his pieces – they really just elevate the everyday wardrobe," Obradovits says. "He has designed gowns for many St. Louis clients' most special occasions and has just developed the best relationships with his clients and all of our associates, where he's almost on a first-name basis with a lot of them. We hope he feels like he's coming to a little home away from home here."
For Toi, visits here offer him a chance to learn more about his devoted group, the "House of Toi ladies."
"It's important to be there personally to work and develop great relationship[s] with the team at Saks, and to meet the clients to learn of their lifestyle and wardrobe needs," Toi says. "Thank goodness there are still many of the ladies that I dress in St Louis and all over the world [who] still love dressing up. All House of Toi ladies enjoy being the best dressed whenever they [wear] my creations." 
Following Toi's trunk show, Saks has programmed a busy holiday schedule. The store is partnering with Angels' Arms, whose mission is to keep siblings together within the foster system, from Dec. 12 to 14, during which 10 percent of all proceeds will benefit that south St. Louis County-based charity. Saks is also throwing a festive holiday party Dec. 12 from 6 to 9 p.m., as well as hosting a Breakfast With Santa on Dec. 14 at 10 a.m. and noon.
Be the first to know
Get local news delivered to your inbox!