After Drea Ranek and Melissa Nieberle – the stylish sisters behind the Clayton boutique Lusso – kept receiving consultative calls about sourcing and buying, they launched 2Lu – a "blank" brand of customizable apparel that's mixing up the market.
"We realized there was a need for this in St. Louis, but also in the industry," Ranek says. "We realized that because all of these companies were seeking out more premium, boutique-style products that could be customized for them, that was something clearly nobody was doing. There was a little gap in the market we could insert ourselves into."
2Lu's line of luxe blank products includes various T-shirts, sweatshirts, outerwear and headwear.
"All the little details are what differentiate it from the available stock out there," Nieberle says. "For example, all our long-sleeved items – sweatshirts and zip hoodies and jackets – all have thumb holes, and they all have a secret little pocket in the side seam that will hold a cell phone, wallet, key card, things like that."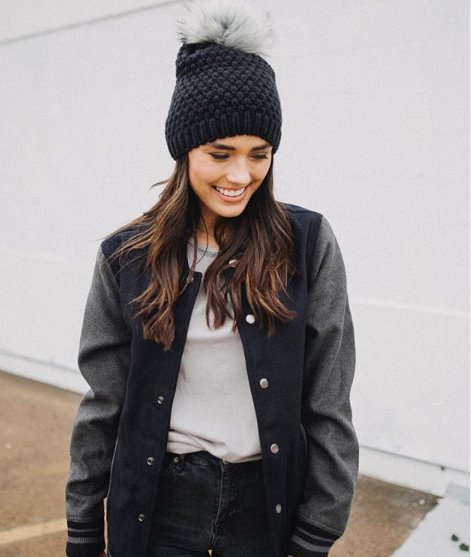 What seems to sell 2Lu, though, is its strategic design services.
"We thought people were just really missing this blank garment to put their logo on, but what we found out really quickly after doing some designs was that they were really excited about trying new things with their brand, as well," Nieberle says. "So for the design aspect, that was sort of an unexpected thing. We do sell our blank product, but 95 percent of what leaves us is custom-created and designed for the client."
2Lu's first client was Ballpark Village, which the 2Lu team says allowed a powerful partnership to form with '47 – a Boston-based stadium brand.
"We found '47 because we were looking for a premium brand in sports," Nieberle says. "We said, 'OK, if we have to buy licensed stuff, let's buy really cool, different licensed stuff.' … What we found out really quickly, that was really cool, was that that was a brand people recognized."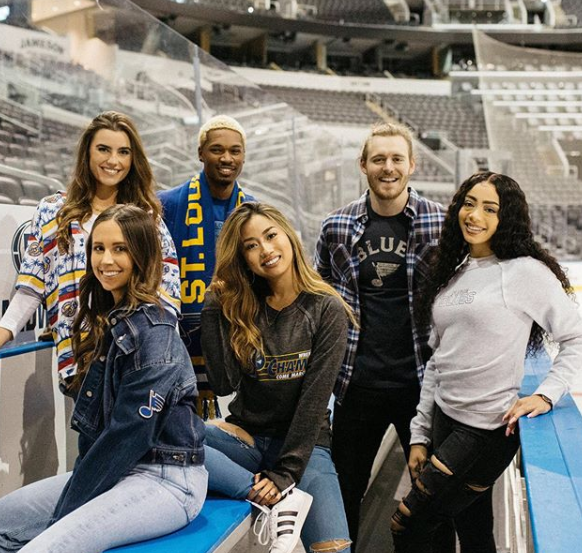 This led 2Lu to work with Anheuser-Busch, the St. Louis Blues, Washington University in St. Louis and more. Come May, 2Lu will also be launching a new line featuring Greek lettering on the '47 brand. And now, it has even begun a beautiful partnership with Swarovski Professional.
"We had this big event down at the Enterprise Center, where Swarovski Professional came to St. Louis, and it was this really cool customization event, and they blinged jerseys," Nieberle says. "We are really excited to bring new, cool things to the sports industry."
2Lu has appreciated the support of its community so much that it's eager to give back locally and beyond. A February fundraiser, in fact, will benefit Ronald McDonald House Charities families – a buy-a-blanket, donate-a-blanket program.
"My daughter had to have a surgery probably five or six years ago where we were in the hospital for, like, a week," says Nieberle, who noted how nice it was to have basic necessities available to families in need. "I remember one particular night I was up really late by myself, and I was looking at an entire family sleeping together in the ICU waiting area. [2Lu has] these [double-layer Sherpa] blankets, and then it just clicked.
"It'll just be a really nice thing to hand them as they start accessing their services. I think when it just feels like the right thing, it's right."
After success filling multiple gaps in the market, inspiring community involvement and heading toward a bright future of fruitful partnerships ahead, it's safe to say: 2Lu found a blank space, baby. And they'll write your name. 
2Lu, shop2lu.com