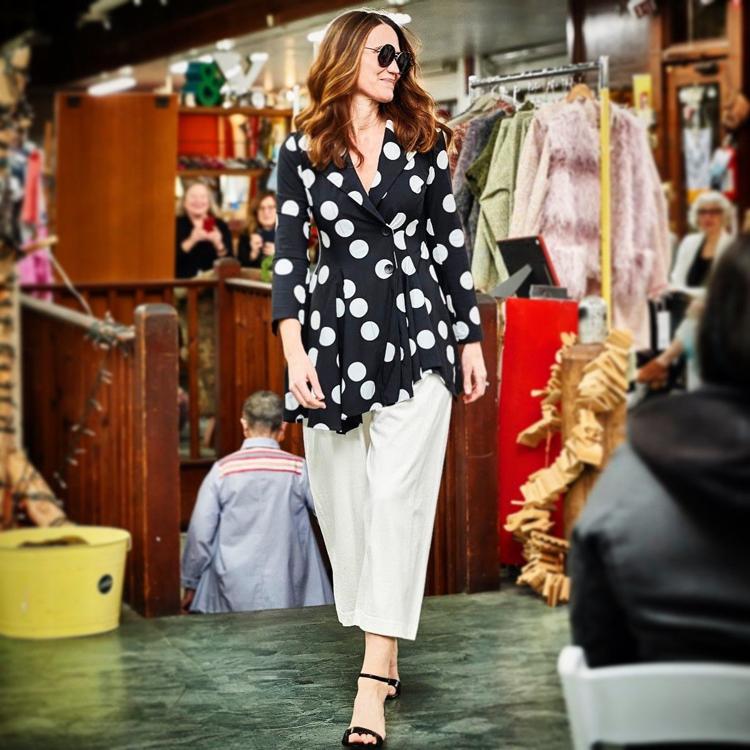 Being a fashionista doesn't involve an age limit or size requirement – it's about self-assurance, originality and standing out in a crowd. LAUNCH Clothing & Accessories understands fashionistas and their pursuit of the fabulous and unique. With two area locations, the original on The Hill neighborhood of St. Louis and a second in University City, LAUNCH carries a curated mix of both local and international designers. Adding to the already simple and strong offerings, LAUNCH debuted a spring collection in April. Ladue News chatted with owner Olympia "Lia" Glynias about her inspiration (where does she find it?) and what the future holds (a lot!).
We heard the exciting news about your new collection! Can you tell us a little about the creation process?
It takes six to 10 months, so I started in September of last year. First, I snap photos of clothing, prints, fabrics, colors I love, and then I put the images together to make a story that unfolds over time. So what feels right in May moves forward and blooms into something different in June. Once I can see the season, then I go back and decide how much to bring in of any look or dress – I never want to overproduce, but I do want to do my best to have the right stuff for what our customers come looking for.
Where did you draw inspiration for this line?
This season I traveled to New York and Chicago to see the designer collections. But I also went to art galleries in Ava, Illinois, [roughly 90 miles southeast of Ladue] and the Pulitzer [Arts Foundation] downtown. I walked the [Delmar] Loop, Cherokee [Street] and Chinatown, all while snapping photos and getting inspired.
If you could describe this collection in three words, what would they be?
Soft and sophisticated with a little edge. I'm a city girl, I have to bring something with a little kick.
How do you want women to feel when they are wearing clothes from LAUNCH?
Confidence is incredibly beautiful to me and something that I hope our customers feel when wearing our clothes – but what I hear the most is to hear from women who say they stole the show at a lunch or event. It's fun to be different, and it's important to always feel like yourself.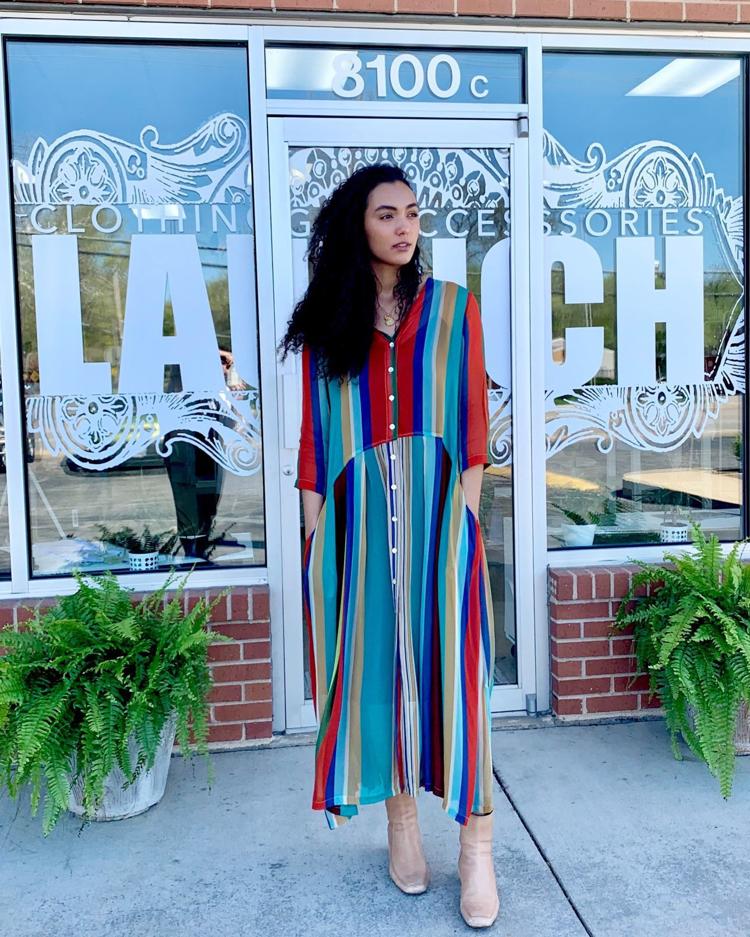 Between opening a section location in January and this new line, you have been busy! What should we be watching for next?
Collaborations. We have three different projects in the pipeline: one with another amazing local brand, another with an international designer and the return of a fall event that people have been asking for.
Is there anything else you'd like to add?
You get dressed every day. If that experience is always the same, try switching it up. It's amazing how the world looks different when you do.
LAUNCH Clothing & Accessories, 2008 Marconi Ave., St. Louis; 8100 Olive Blvd., University City; 314-325-6785, love-launch.com