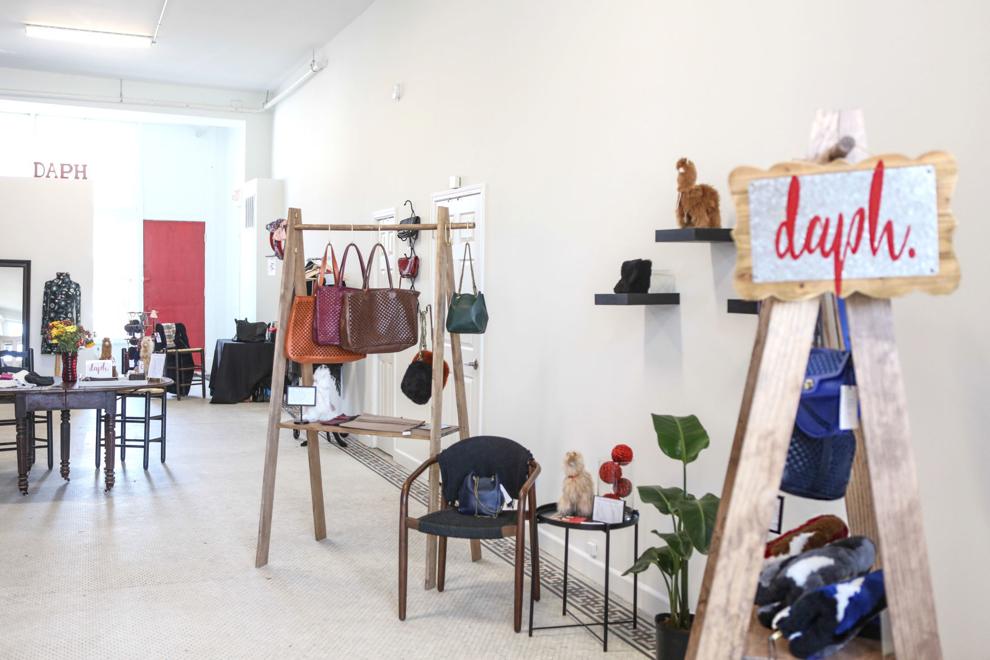 Things for daph. are looking up – or rather, popping up! – in St. Louis' Central West End neighborhood. Daphne Benzaquen, the founder of daph., a Peruvian lifestyle brand, opened a pop-up shop just in time for the season of shopping at 314 N. Euclid Ave.
"Being an online brand, I wanted to provide my clients with the hands-on experience to feel and smell and try on all of our pieces," Benzaquen says. "I thought having a holiday pop-up would be a great opportunity to bring our brand to life. Instead of a virtual experience, a hands-on experience.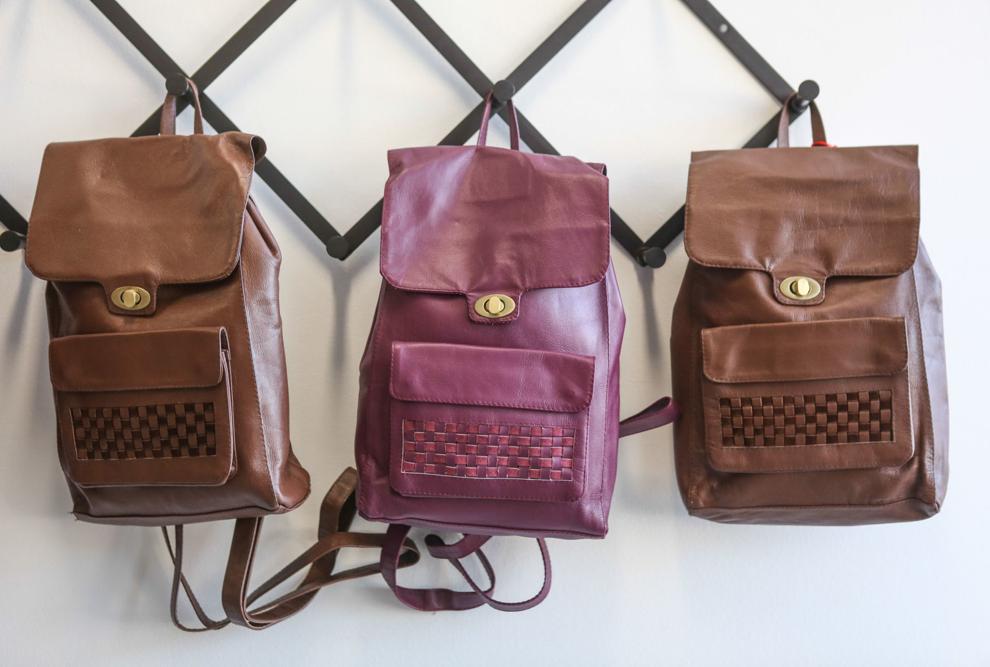 "It's the first time we are going to have a presence in St. Louis, which is really exciting for me because the St. Louis community has been really supportive."
Benzaquen launched her online brand of bags and accessories in 2017 after failing to find a backpack that fit her personal needs. The pop-up will not only feature these beautiful bags (in all the colors that are available online) but also will introduce something new and exciting.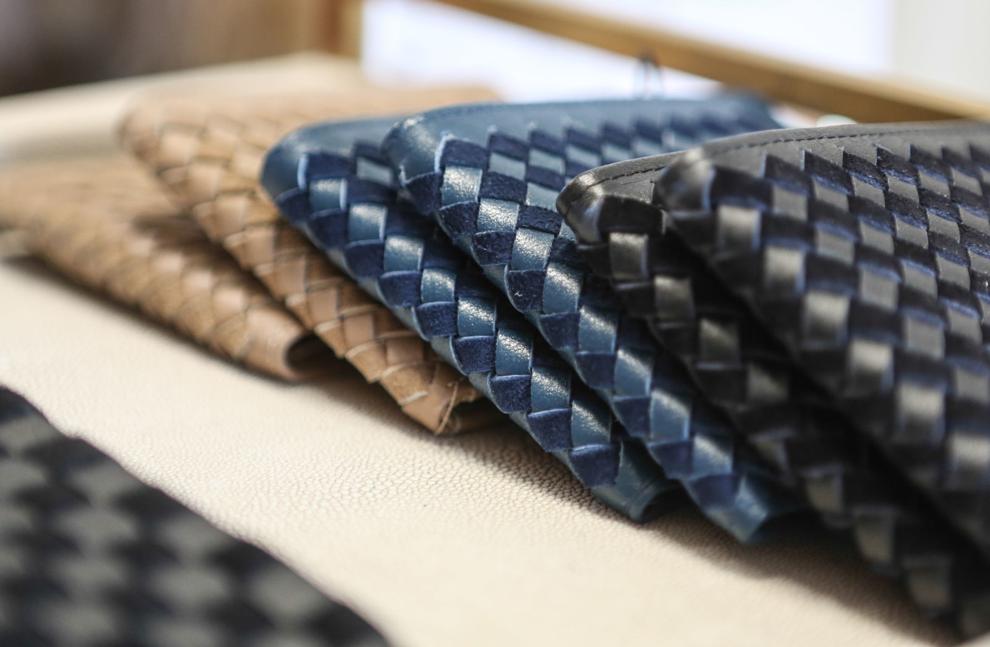 "I am launching my new apparel line," Benzaquen says with glee.
Benzaquen describes her winter apparel collection as an elevated woman's day-to-night leisure line.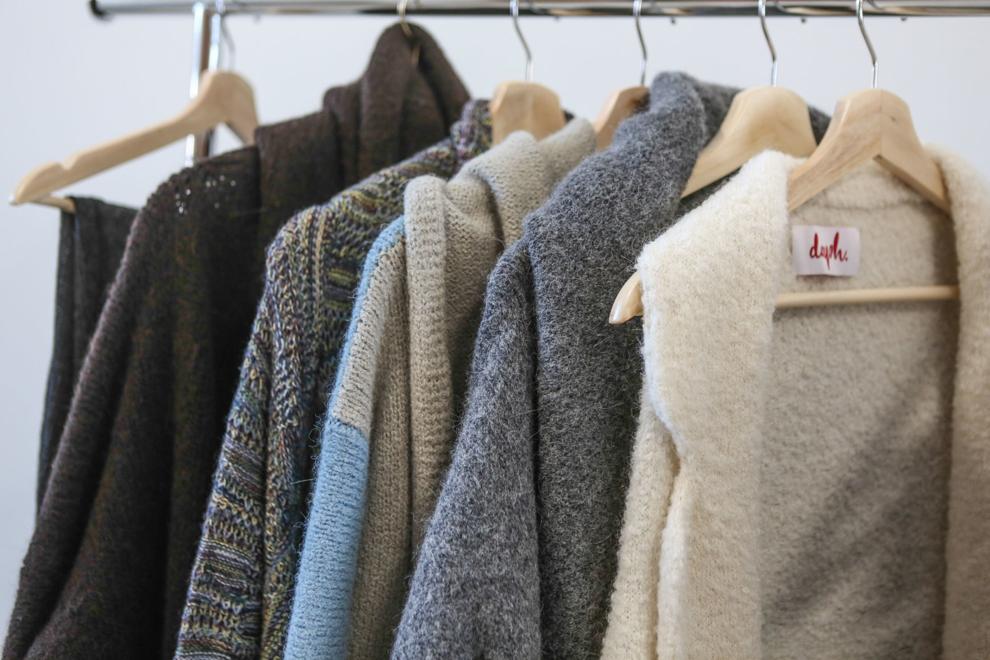 "When I was designing this collection, I was just thinking of all the endless to-do lists women have in their daily lives," Benzaquen says. "I want to create pieces that are versatile, so you can match them with each other but also with other wardrobe staples – whether [that staple is] a black turtleneck, a jean jacket, a scarf or booties."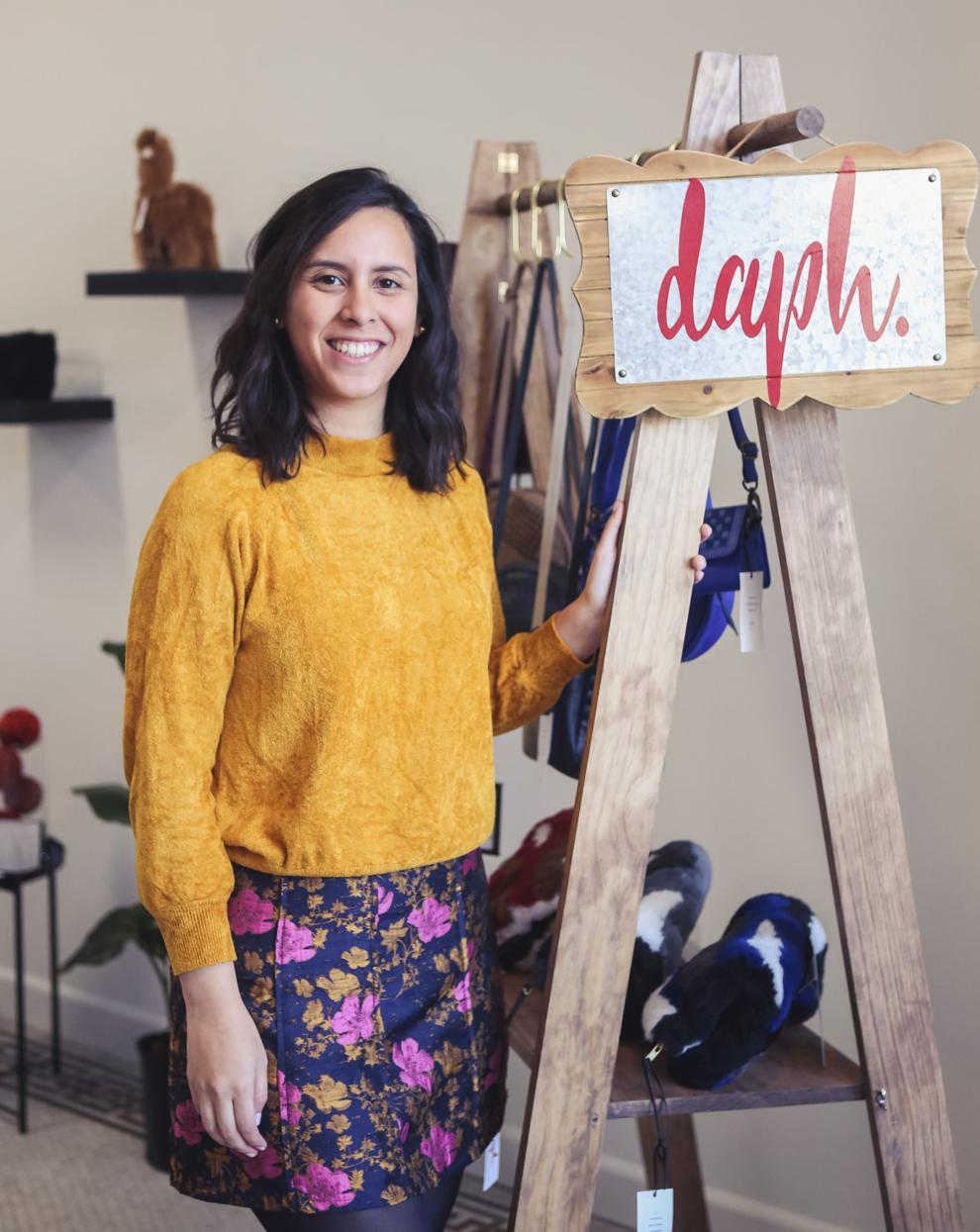 Benzaquen ensures the line holds true to the daph. brand by showcasing the Peruvian spirit, resources and craftsmanship.
"I just really like using all the resources available to Peru," Benzaquen says. "So like with my bags, I use the llama leather and the baby alpaca fur, and I thought those were really unique materials; so bringing the pima cotton, as well as the alpaca fleece, I thought those were all unique materials new to the U.S. market, while showcasing the quality of Peruvian resources."
The winter collection specifically features four fashionable pieces: alpaca wide leg pants, a pima open cardigan, a pima V-neck sweater and, Benzaquen's favorite, alpaca joggers.
"[The joggers] are made from alpaca fleece, and I love wearing them around when I'm working from home," Benzaquen says, "but I also love throwing on heels and a leather jacket and just going to happy hour with friends. So I just love that whole versatility and the warmth of it because they are so soft – so for this winter weather, they are perfect."
Benzaquen adds that the winter collection line was also designed with her bags in mind.
"My apparel pieces were designed to go with my bags, color- and utility-wise," she says. "You are just growing with the brand, and [daph. is] providing you with everyday essentials that are made to last."
Benzaquen even shared an "inside scoop" about the future of daph. Let's just say things are looking bright – quite literally.
"Samples are coming in soon [for spring] – it's all centered on surprise and lots of bright colors, which is a very different change for me," Benzaquen shares. "I have definitely pushed myself out of my comfort zone when I designed that collection, and it will have an apparel line to go with it as well, but the bag will definitely be the showcase of the collection."
One such item – a weekender featuring a wine bottle pocket – will have ladies swooning and saying, "Alpaca my bags; let's go, girls." As for this season, though, be sure to pop over to daph.'s first pop-up, where 20 percent of the proceeds will be given back to a cause that has always inspired Benzaquen. "We will continue to donate a portion of every single purchase to special-needs schools in Peru," she says. "That continues to be a very important value to us." 
daph., 314 N. Euclid Ave., St. Louis (until Dec. 24), shopdaph.com