One scroll of Anchors Aweigh Supply Co.'s Instagram feed will have you ready to set sail on your next adventure – think white sandy beaches, nautical Turkish towels galore and stunning sailboats backdropped by oceanfront sunsets.
Close followers of that feed might have noticed that Nagehan Bayindir, the fabulous founder of St. Louis-based Anchors Aweigh, has expanded her offerings into new waters: resortwear.
"Towels are a strange business," Bayindir says with a laugh. "You have your towels, and you can travel with them. You use them for a couple seasons, and you aren't going to just keep buying towels. For me, I buy more clothing than household items, and I thought resortwear would be a good addition to what I already have going."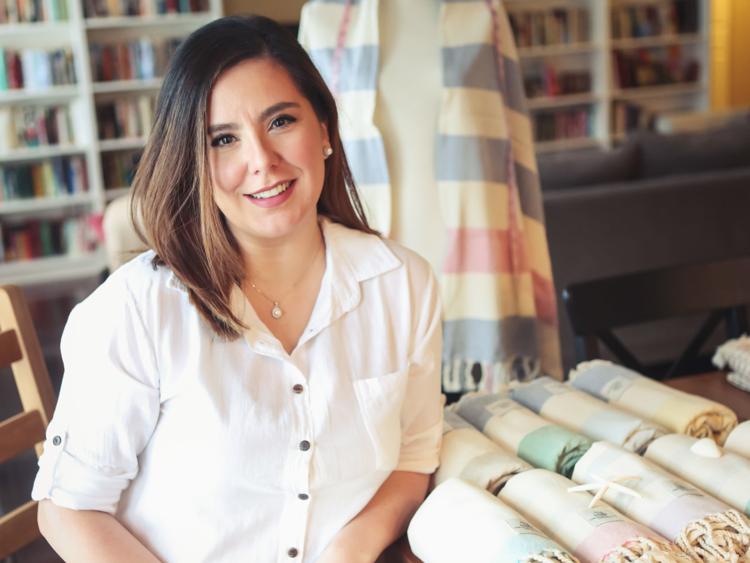 Bayindir started Anchors Aweigh on Etsy in April 2018. "I was teaching at Columbia University and Drexel University," she says, referring to the two prestigious institutions of higher learning in New York and Philadelphia. "I was teaching composition, literature, creative writing.
"Then my husband was offered a job at [St. Louis'] Barnes-Jewish Hospital as a research neuroscientist, and so we moved from Philadelphia to Missouri really quickly. When I had to quit my job, I thought, 'I have to start doing something more creative.'
"I'm from Turkey, I'm from a textiles city, my parents are textile entrepreneurs, [but] this was still a leap for me. My dad and I talked, and he said we would just start small and see what happens."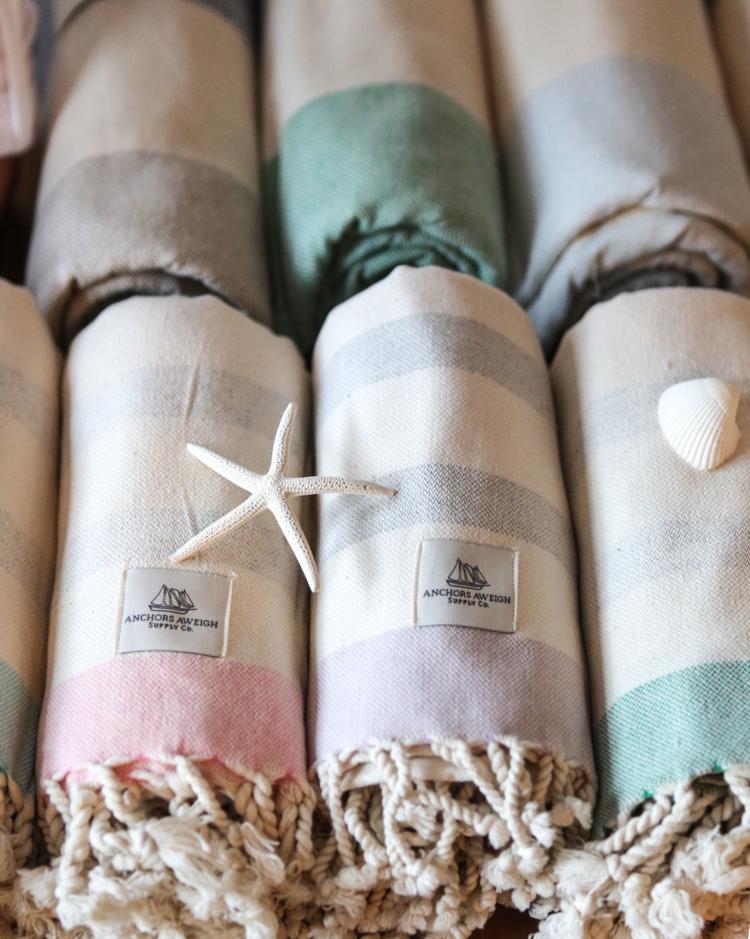 Before beginning her business, Bayindir returned home to Denizli, Turkey, to explore resources and meet makers.
"I wanted to have the kind of partner with the kind of production that would help women work in ethical conditions and pay the fair wage," she says. "I just feel like economic power offers women a lot more opportunity for women to do what they want to do."
Bayindir started with her towels and was ecstatic to move into resortwear last November, using standard 100 percent premium STANDARD 100 by OEKO-TEX-certified, long-staple cotton.
"It's basically a certification program that facilities and producers of cotton have to go through, meaning that they have to avoid using harsh chemicals during the growing process, the production process, the dying process," Bayindir says of OEKO-TEX.
Bayindir continues that her goal for resortwear was to create simple, classic, chic clothing that could be worn from the beach to dinner.
"I am a mom, too, so dresses with pockets – things that can be stylish and functional," she says. "I know when I travel, I want to pack light, but that I can wear a single outfit, a single dress, a single item of clothing multiple ways."
The line currently includes 13 resortwear pieces, such as a stunning white Turkish cotton dress with exquisite embroidery around the scooped neckline, a cotton boho maxi dress with tie straps and, of course, simple separates like a tie-front top and high-waisted bottoms.
Bayindir says that Anchors Aweigh's future holds an official website launch, new designs and more New England-inspired styles.
"A lot of people were skeptical when they learned we were moving to the Midwest," Bayindir says. "But a lot of people don't know that people who live here do travel during the winter. It was surprising and so wonderful to know that. I am really just thankful." 
Anchors Aweigh Supply Co., etsy.com/shop/anchorsaweighsupply