When one door closed, Jance Chartae blew past the window and decided to open about 12 doors herself. The St. Louis entrepreneur's résumé now cites experience as a boutique owner, published author and mentor-coach, but if you had read it just a year and a half ago, it would have looked a lot different.
In late 2018, after 11 years in the retail industry working for multimillion-dollar corporations including The Limited, Saks Fifth Avenue and Michael Kors, Chartae lost her job as manager of a local nonprofit thrift store and boutique that closed.
Rather than find a new gig, she made the jump from employee to entrepreneur: Chartae started online-only Brazen Boutique in December 2018, selling stylish loungewear and essentials, and founded The Boutique Academy, an online training and coaching program for boutique owners to grow their businesses – and to boot, published two books on the subject.
"I came to the realization that I had more than enough experience and knowledge to do for myself what I had done for a number of multimillion-dollar corporations," Chartae says. "I had become accustomed to having employee manuals, rule books and guides to help me figure everything out and was accustomed to always being told what needed to be done. But as a business owner, it's all on my shoulders."
Brazen Boutique offers affordably priced "basics that won't make you look or feel basic," according to Chartae. Her collections include loungewear and essentials that are conventional and comfortable enough for everyday wear but are also cool, stylish and stand-out-in-a-crowd-worthy. The dual feel-good, look-good effect was top of mind when Chartae was sourcing and building Brazen's inventory.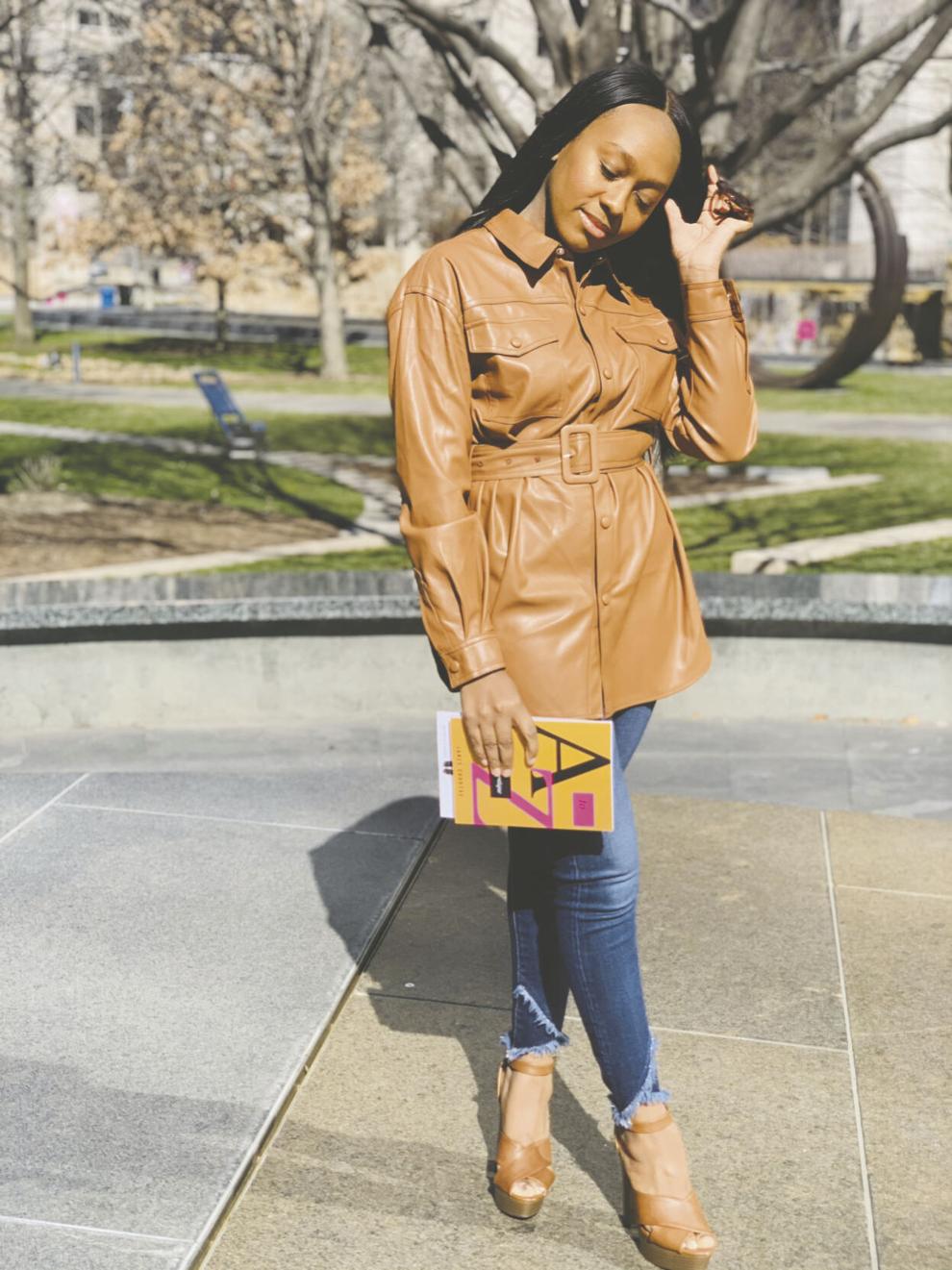 "Often, women will buy an outfit, and it might be so colorful or detailed that they instantly think, 'Where would I wear this?' or 'What shoes can I wear with this?'" she says. "I wanted to eliminate that confusion by offering everyday pieces that are basic enough for anyone to make an outfit out of them and not have to think too hard after the fact."
Leaning heavily toward monochromatic, neutral hues, Brazen's bestsellers include biker shorts, leggings and anything in a set – legging sets, jogger sets and bodysuits. The recently introduced collection of new fall items features more jewel tones, the highly popular Just Like Cashmere leggings set and The Classic Sweatsuit in 10 autumnal hues. Currently, as noted, her items are available for purchase online only, but Chartae is looking to move to a showroom in the near future for limited in-person shopping and order pickups.
When not managing Brazen, Chartae spends her time helping other established or soon-to-be boutique owners find the success she has enjoyed with The Boutique Academy. The multifaceted, multichannel resource mainly seeks to serve female entrepreneurs looking to launch and grow their boutiques through one-on-one coaching, online courses, online guides and a YouTube channel, which currently has more than 31,000 subscribers.
To date (spanning less than two years), Chartae has had more than 1,700 people sign up for an online course and has directly coached more than 200 women through her academy. The self-paced courses range from $69 to $129 and can be completed from 48 hours up to one week, depending on the course. Topics cover everything from an email marketing master class to an introduction to online ads to a content creation course.
Most popular is the eight-week Boutique Accelerator program – the only course featuring both a curriculum and direct coaching – in which Chartae takes online boutique owners and e-commerce brands under her wing for eight weeks of specific topics that will help them increase revenue and improve business.
Chartae also recently launched a monthly mentorship program that provides access to master classes and live Q&A sessions with industry professionals. Mentorship is a cornerstone for everything Chartae does; she founded both of her businesses with a higher mission and purpose of doing more than just making money, and this is what she credits most of her continued success to.
"There aren't very many people of color in the fashion industry who have multimillion-dollar businesses or who are even in the higher ranks of retail corporations," Chartae says. "It's important to me to continue to use my voice and show what's possible regardless of your background and the color of your skin.
"I obtained a degree but was still never offered a job in my desired field. I decided to let go of the 'get a good job' mentality many of us have had instilled in us and created a job for myself that pays me better than any job I've ever had. It's important to show people who look like me that they can do it, too."