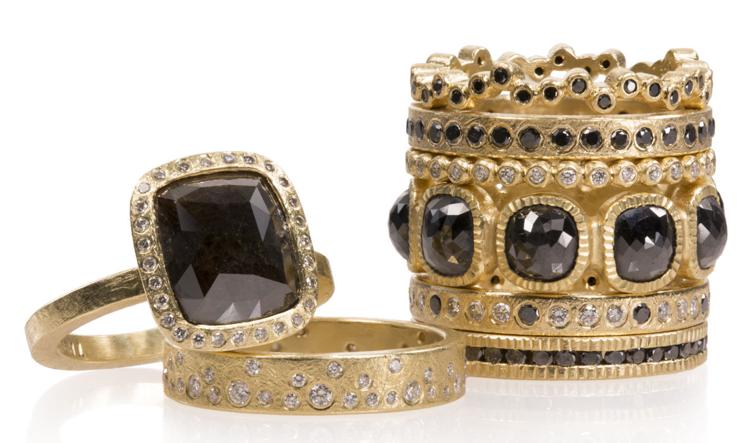 As we head into the holiday season, surprise your loved ones with the natural elegance of Todd Reed jewelry, found exclusively at YLANG YLANG in Ladue.
Reed describes his jewelry line as beautiful and unique, noting that inspiration for his pieces is around him all the time.
"I love the simple beauty you see when you look a little closer at things," he says. "The things that are the most ordinary are the things that I am most drawn to: a sunset, a shadow, a ripple in a pond, a short, meaningful conversation, a passionate moment."
He says there's so much wonder in the obvious and in things that are already present. People around him also serve as an inspiration.
All Todd Reed jewelry is designed and made by hand at Reed's studio in Boulder, Colorado. All stones used in designing a piece are completely unique. He uses recycled metals and sustainably sourced raw and fancy-cut diamonds for distinctive pieces of art.
"Every piece we make is one-of-a-kind – even styles we replicate have their own unique quality," Reed says.
This holiday season, Reed highlights some new pieces using turquoise and black diamonds that are getting rave reviews.
"Our black and gold mixed metal styles are now incorporating rose gold as well as yellow," he says. "We are getting a great response from those!"
At YLANG YLANG, customers will find a variety of items from Todd Reed's collection, including rings, necklaces, cuffs and earrings. Kick off holiday shopping with a gorgeous addition to your jewelry collection from Todd Reed.
YLANG YLANG, 8845 Ladue Road, Ladue, 314-725-RING (7464), ylangylang.com