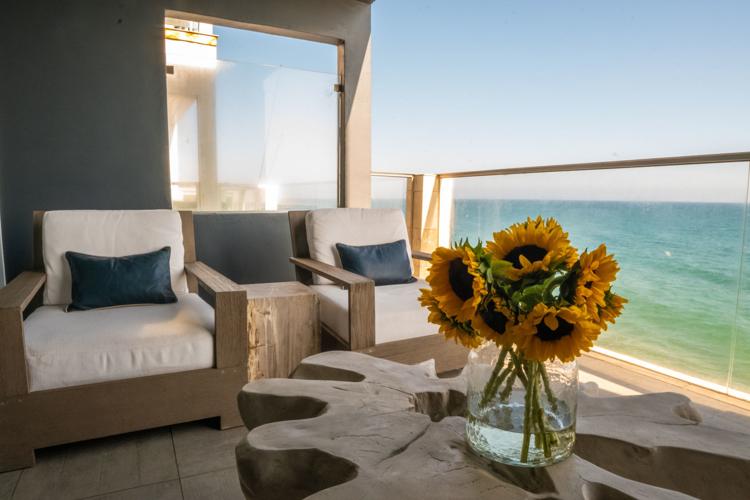 A vacation home is more than an escape from one's regular routine. It becomes a refuge and a reflection of its inhabitants. Whether the home is right here in St. Louis or in a picturesque location across the country, Savvy Surrounding Style, an award-winning residential and commercial interior design firm, knows how to translate a client's personality and preferences through design.
"We listen to the client's needs and propose solutions based on their individual style, not our own," details interior designer Brett Clark. "We help clients to develop a personal aesthetic."
Recently, Clark took on this challenge with a Malibu vacation home. Curating the client's individualized style was the initial step. Relaying that style to a team in California was another challenge entirely, for which the designers at Savvy are well suited.
"We work with the builders, developers and architects to communicate the aspirations of the client and to help facilitate a great outcome," Clark explains. "[The client wanted] to create a tranquil and soft, resort-like escape that centered on the floor-to-ceiling view of the Pacific Coast."
To achieve this aesthetic, Clark took inspiration from the home's focal point: that outstanding view. Each design element draws the eye to the coastline by acting as an elegant, understated frame to the wall of windows.
The property's exterior echoes that of a beach cottage. As a contrast, the new design opens up the interior with simple, seductive lines. "Upon entering, you find contemporary living spaces that extend outdoors to large balconies, which overlook the Pacific Ocean," describes Clark. "The harder lines and finishes of this space are softened by a wonderful, neutral palette in various textures and shapes."
So, did the design nail the client's vision? "Mission accomplished!" Clark reports. "The client arrived and felt enthusiastic about her tranquil retreat. She and her family often visit the new home. We love seeing snapshots of the [property] on her social media."
That response is a natural one for Savvy clients. The full-service, locally-owned design firm continues to prove itself a cut above the rest, ready to take on a one-room project or a home in a whole other state. And that's because a passion for the job is evident in every single Savvy designer. "We love getting out of our comfort zones in a new city and putting our stamp outside of St. Louis," Clark agrees.
Savvy Surrounding Style, 9753 Clayton Road, Ladue, 314-432-7289, savvyladue.com