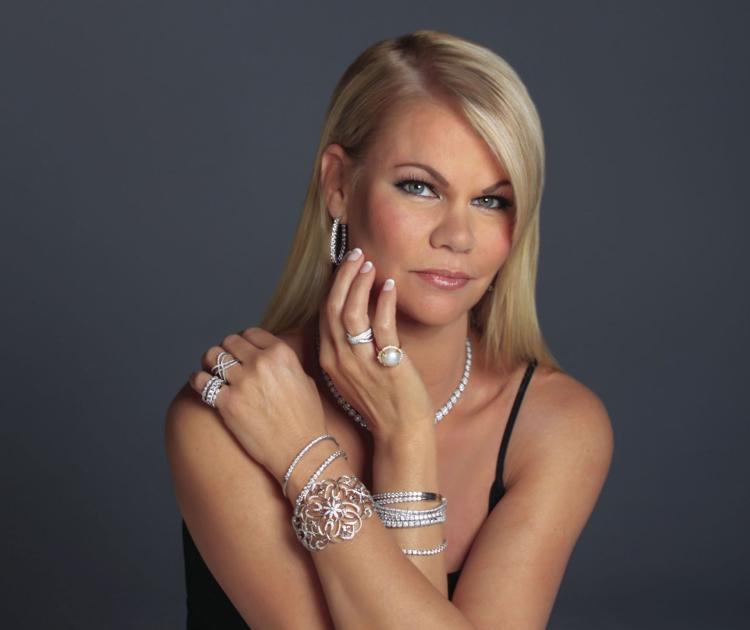 Here in the Midwest, the days darken quicker and a chill is ever in the wind during the winter months. But not so at Genovese Jewelers, whose collection of adornments sparkles brighter than the bulbs that decorate holiday trees. Step inside this jewel box and into a wonderland that shines year-round.
Getting its start in 1981, the business has built a loyal fan-base. With a clientele that continues to grow through referrals, it is clear that the standard of service has not wavered in more than 37 years. Joe Genovese has seen to that while succeeding his father as president of Genovese Jewelers.
"We always want to do what's best for the customer," says sales, marketing and advertising associate Brooke Hyman.
No matter your budget, the sales team at Genovese Jewelers can cater to your needs and pinpoint a style that best suits you. To start, the finest foundation for any jewelry wardrobe is one built on treasures that continue to stand the test of time.
"Pick classic pieces," recommends Hyman. "Swap in and out what's trending, so those [ageless] pieces are always worn. Choose something that is well made – that has sparkle and a design that has been around for a long time."
A solid style base allows you or the recipient of these jewels to add on as he or she sees fit, incorporating appealing trends or opting to simplify when the occasion calls for it.
"We sell a lot of stackable rings in all types of gold – yellow, white [and rose]," notes Hyman. "Lots of bracelets, too, which you can mix and stack. [People are gravitating toward] yellow gold, in particular."
And when you just can't settle on the perfect piece, Genovese Jewelers still has you covered. Located in Creve Coeur, the jewelry store and manufacturing facility prides itself on designing in-house, which allows the company to cut down on costs for its clients while still delivering authentic, one-of-a-kind pieces for them to take home.
"[It's about] giving clients a good look," adds Hyman, "and seeing them walking out with a beautiful piece of jewelry."
With a staff dedicated to putting smiles on clients' faces and an incredible collection of distinctive designs, including the shop's own line, Novia, Genovese Jewelers is just the place to embrace holiday cheer.
Genovese Jewelers, 12460 Olive Blvd., Creve Coeur, 314-878-6203, genovesejewelers.com