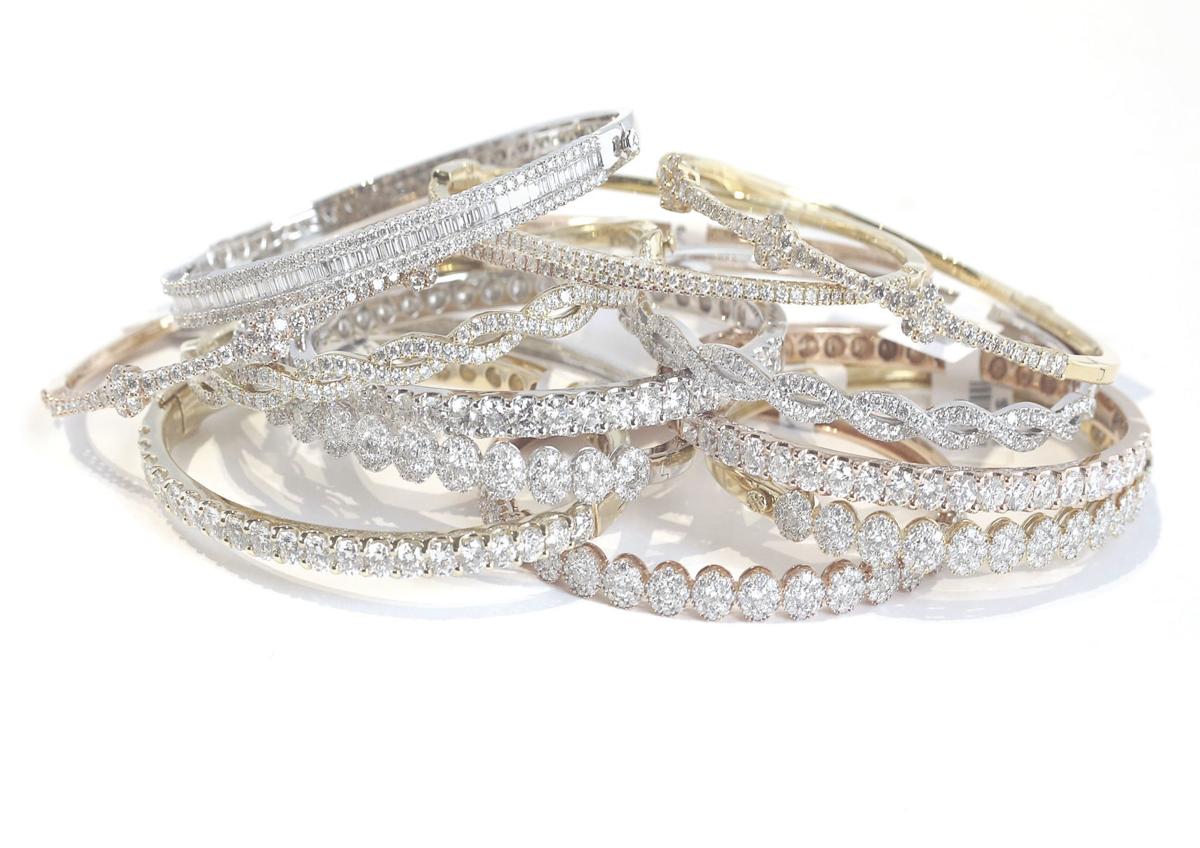 The holiday season is a time for celebrating old traditions and making new ones, and at Genovese Jewelers, you can add a new sparkle to your standard bracelets by stacking several styles to create a set that is personal to you.
"The best way of stacking bracelets is doing different patterns and styles," says executive buyer Katie Kelly. "You don't have to do three that look the same – a straight bangle, a pattern, and one with a colored stone. We have so many to choose from."
This season has seen a lot of shoppers mixing metals in their jewelry. "Your [different] collections can start to blend together, [and] you can add color with sapphire and ruby as well," Kelly says.
"The bracelets also look good on their own," Kelly adds. "You can start with one and keep going. It's a good add-on gift – if you got one for Christmas, you can add on for Valentine's Day or a birthday."
Kelly explains this way of adding on bracelets can create a personal statement you can wear on your arm. "Everyone's stack is different. Every girl wants something different," she says. Kelly recalls seeing groups of friends and families each buy a matching bracelet to add to their own stack, giving them individuality while still being connected to one another.
Genovese also offers stacking rings, for those looking for distinctive style on a smaller scale, and a wide selection of jewelry and accessories throughout the store. All are available at a wide range of prices, helping you find what you want, no matter the price point you're wanting to stay within. With an inventory this large, you might not even know what you're there for until you see it. Kelly remarks: "It's just fun to walk case to case and get to see everything; there are such fun and unique pieces."
Whatever you're looking for, Genovese wants to provide you with not only the largest selection in the area, but an easy and enjoyable shopping experience as well. "Every Saturday in the store, we have live music and drinks," Kelly expresses. "It's more relaxed. Everyone is in the holiday spirit."
12460 Olive Blvd., St. Louis, 314-878-6203, genovesejewelers.com
Be the first to know
Get local news delivered to your inbox!